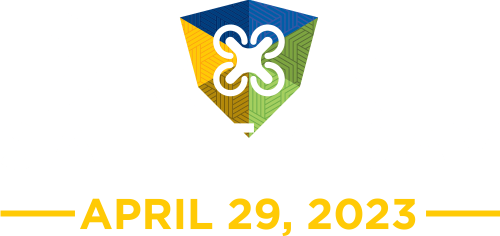 2023 Drone Safety Day Events
Join the FAA in celebrating Drone Safety Day on Saturday, April 29, 2023 by hosting or attending an event! Event categories include: Economics, Education, Emergencies, Environment, and Equity. Events may be hosted in-person, hybrid, or virtual format. Take a look at the list of events taking place across the nation.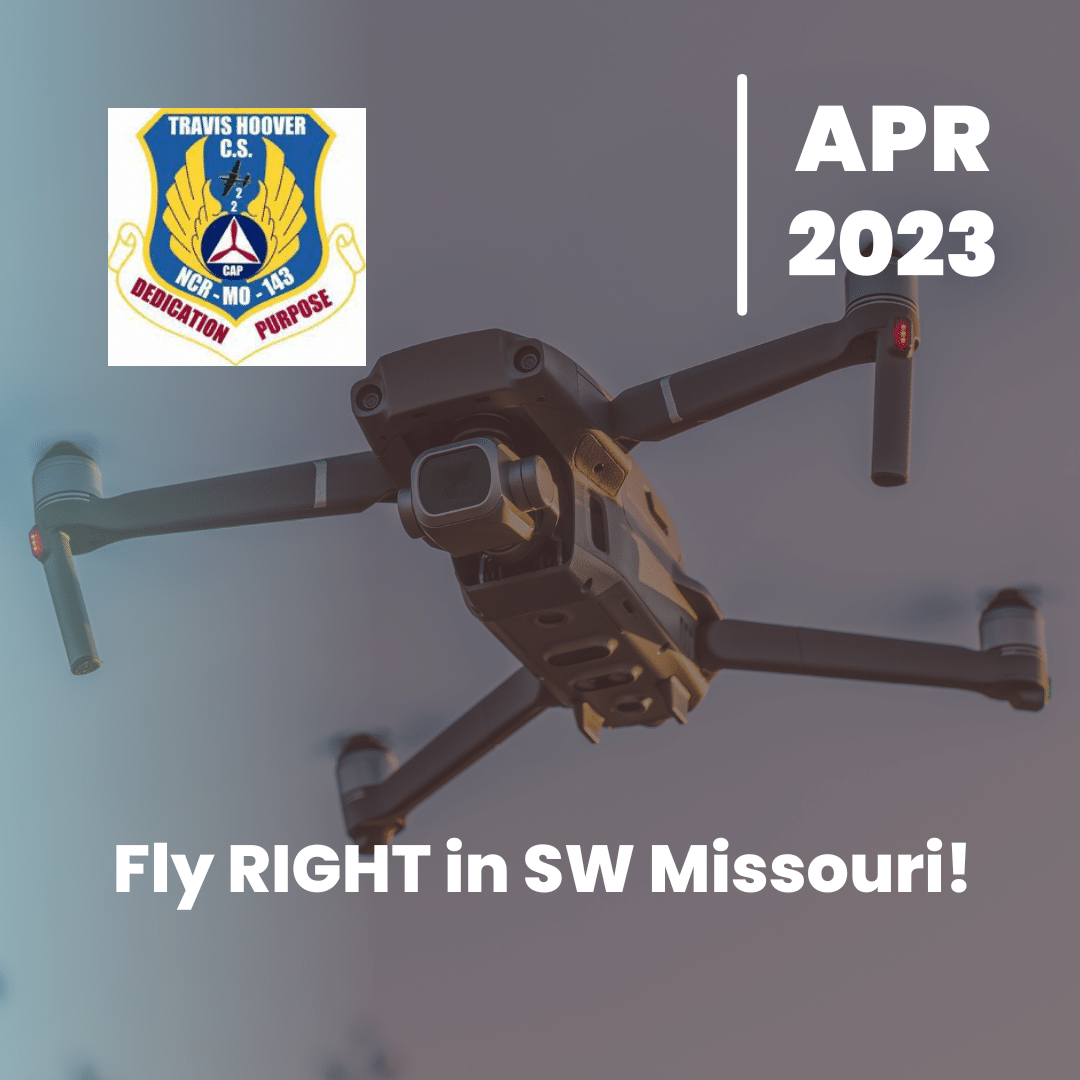 Fly RIGHT in SW Missouri!
April 29th, 2023. Flight Operations: 10AM to 12PM CDT
MSSU sUAS Ops, 1000 Green and Gold Blvd Joplin, MO 64801 / Freedom of Flight Museum Tours: 2PM to 4PM CDT - Joplin GA Terminal 5509 Dennis Weaver Drive, Webb City, MO 64870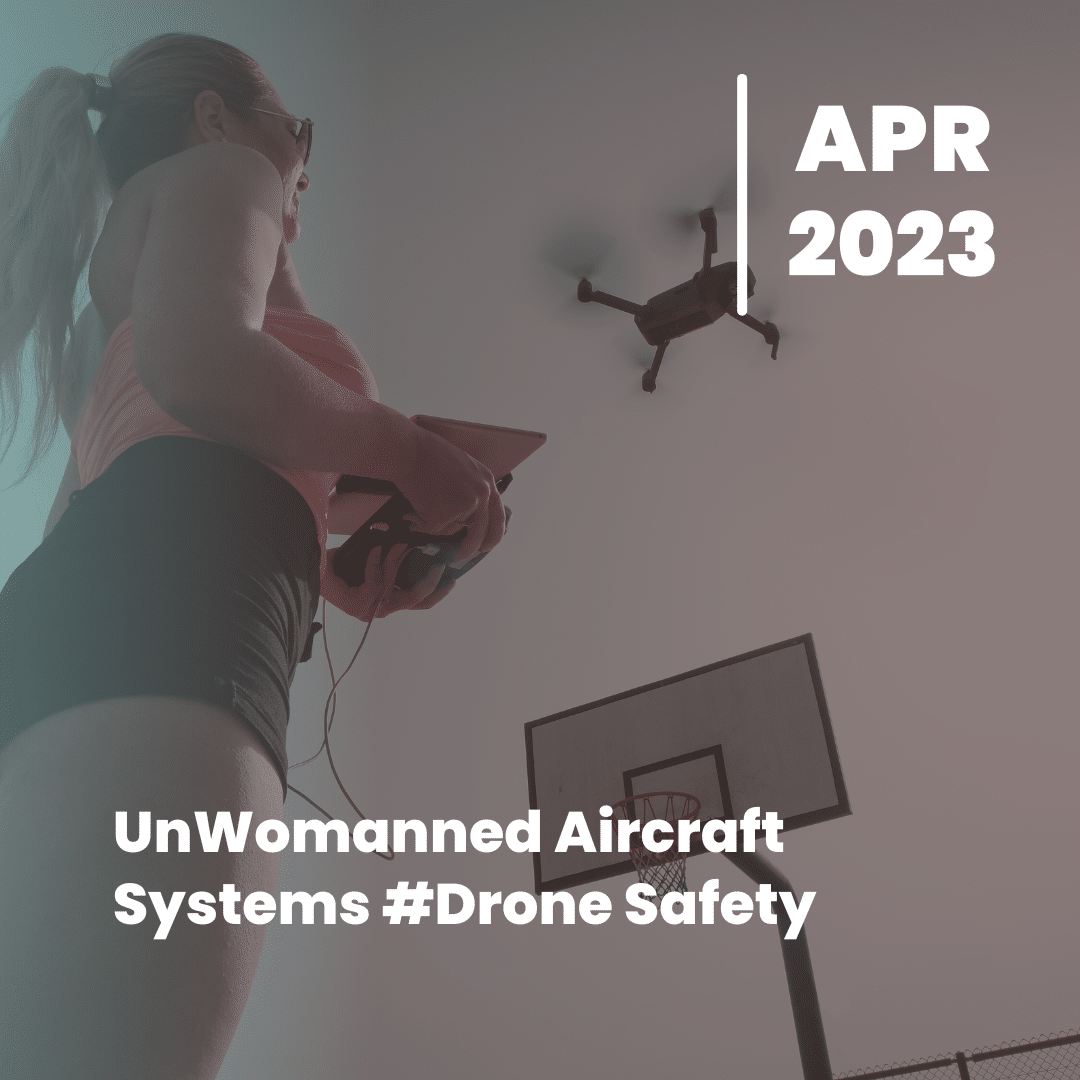 UnWomanned Aircraft Systems #DroneSafety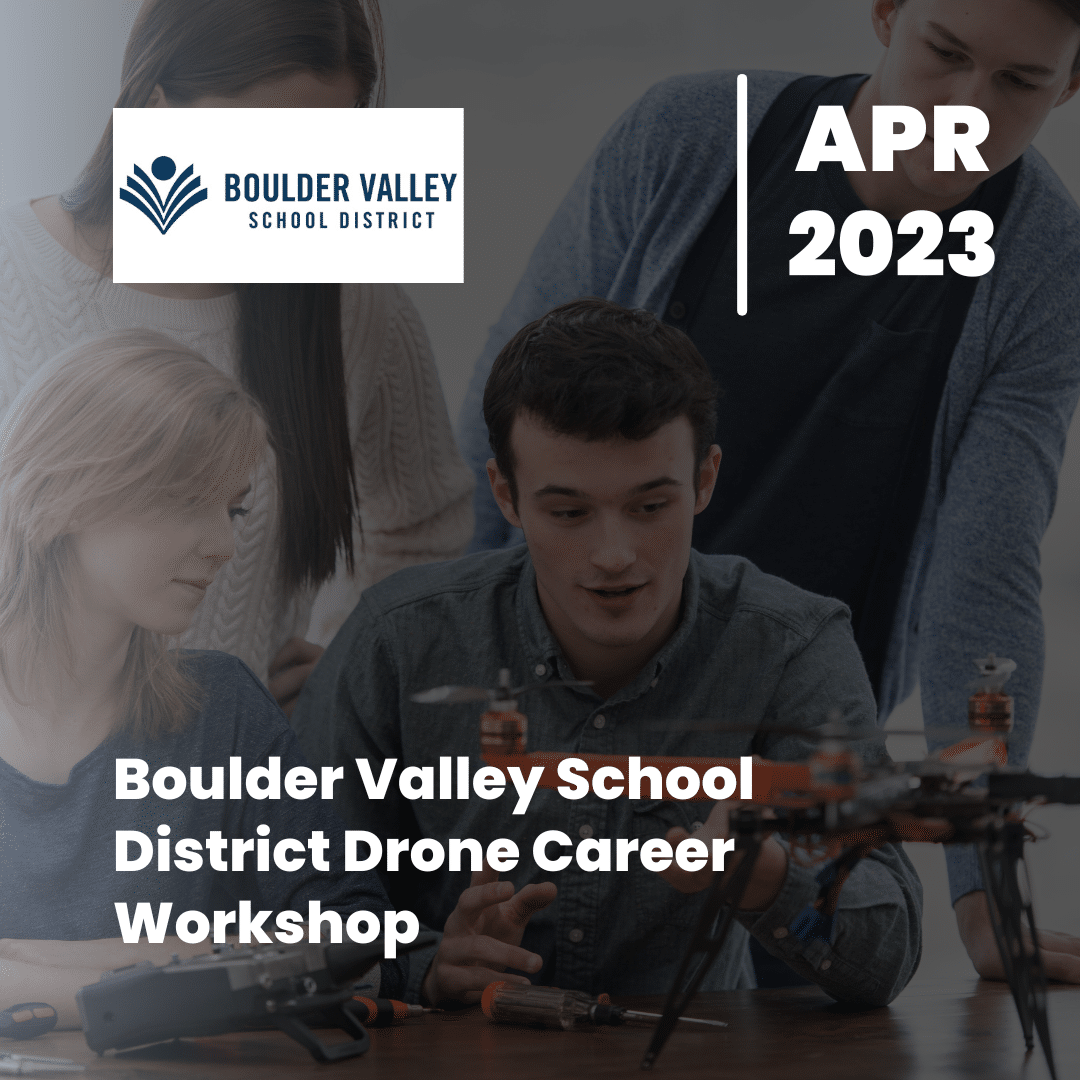 Boulder Valley School District Drone Career Workshop
Boulder Valley School District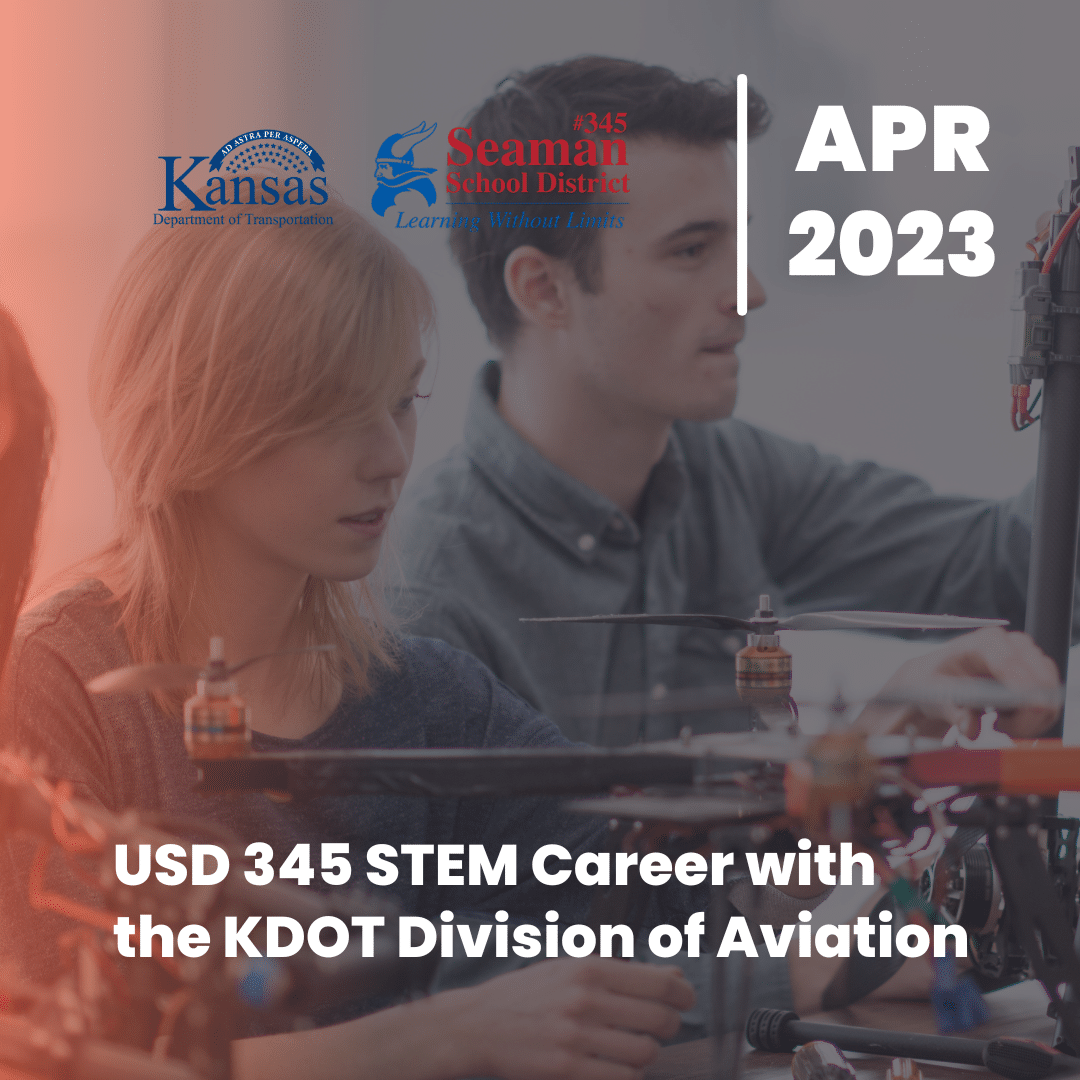 720 NW 50th StreetTopeka, KSUS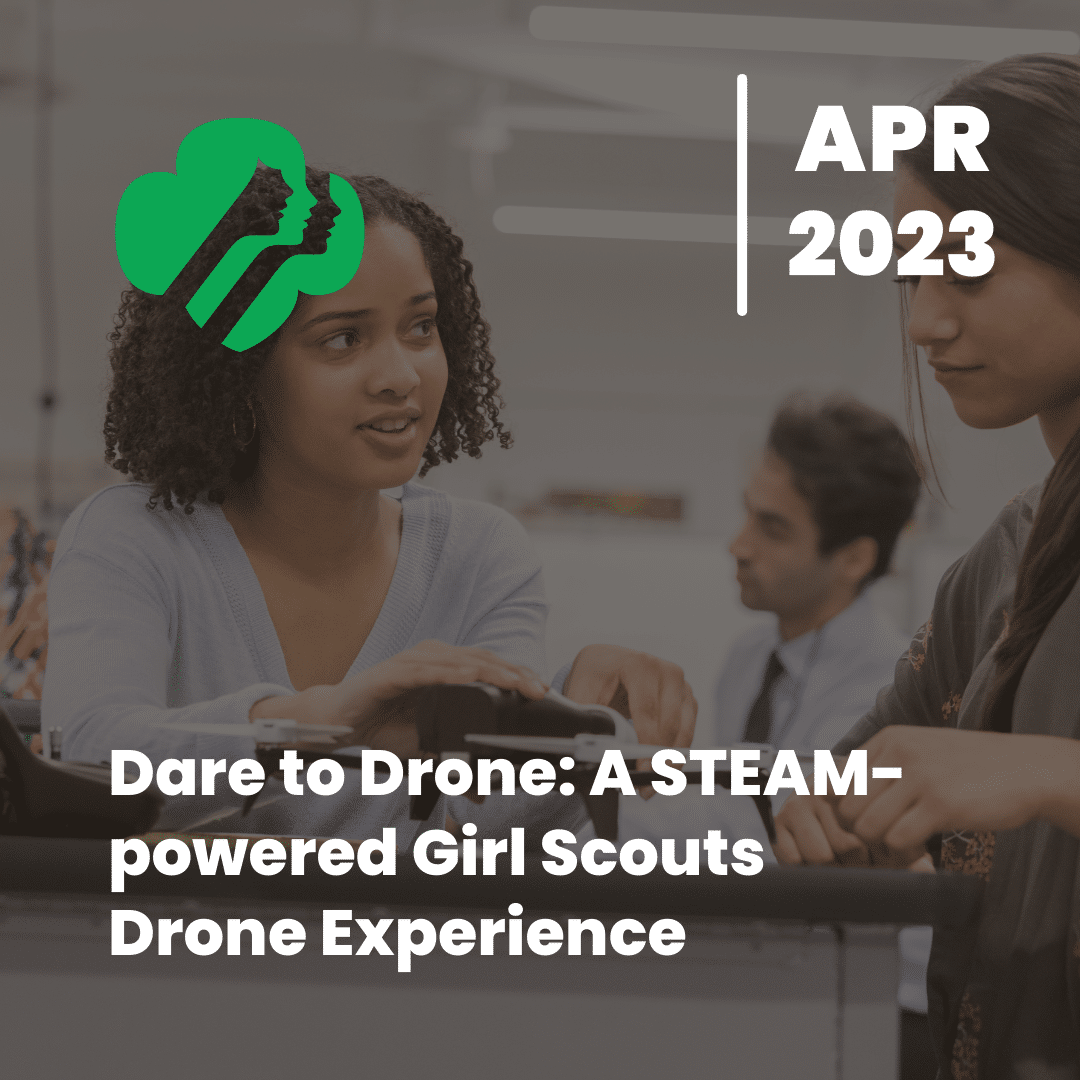 Dare to Drone: A STEAM-powered Girl Scouts Drone Experience
April 29th, 2023 | 10am EST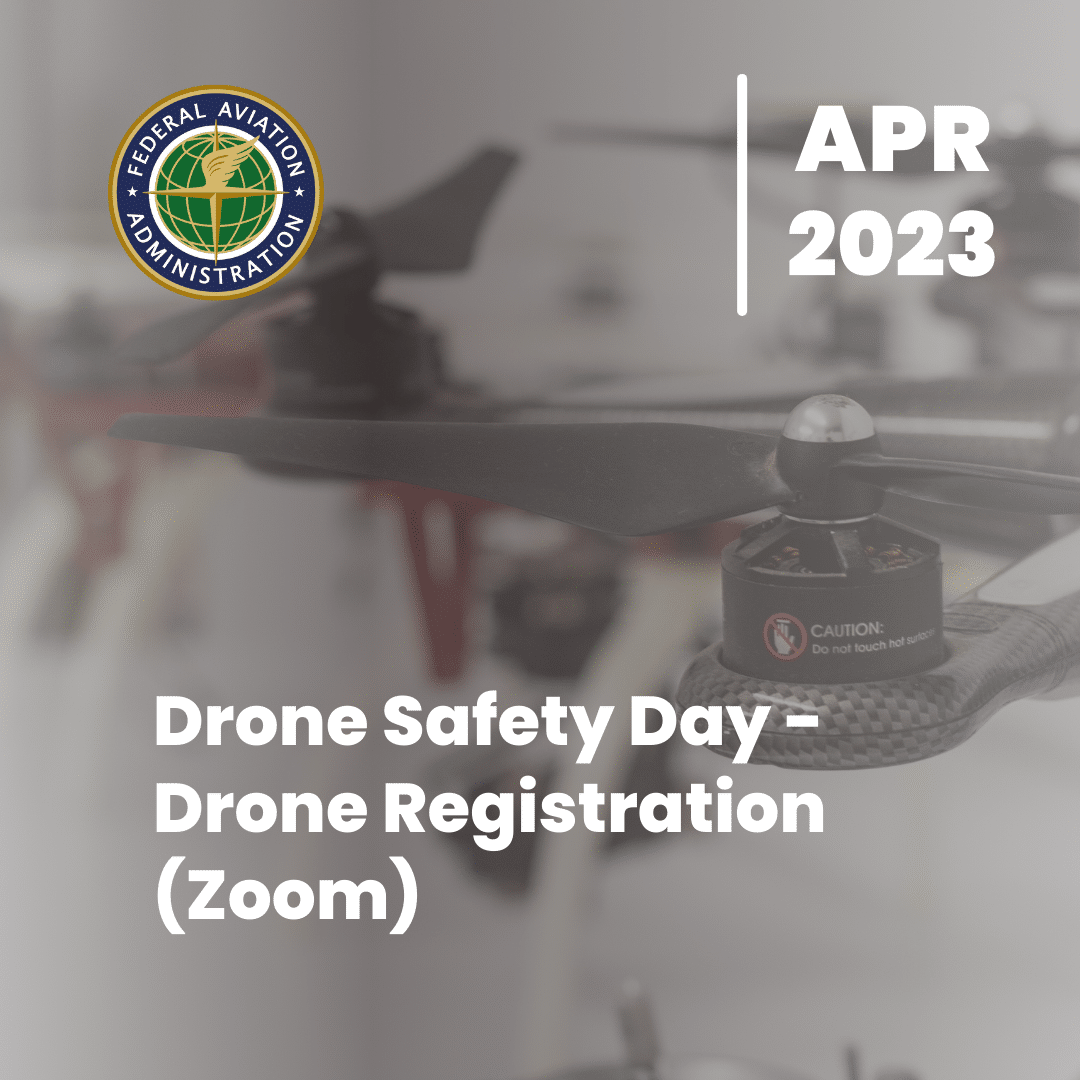 Drone Safety Day – Drone Registration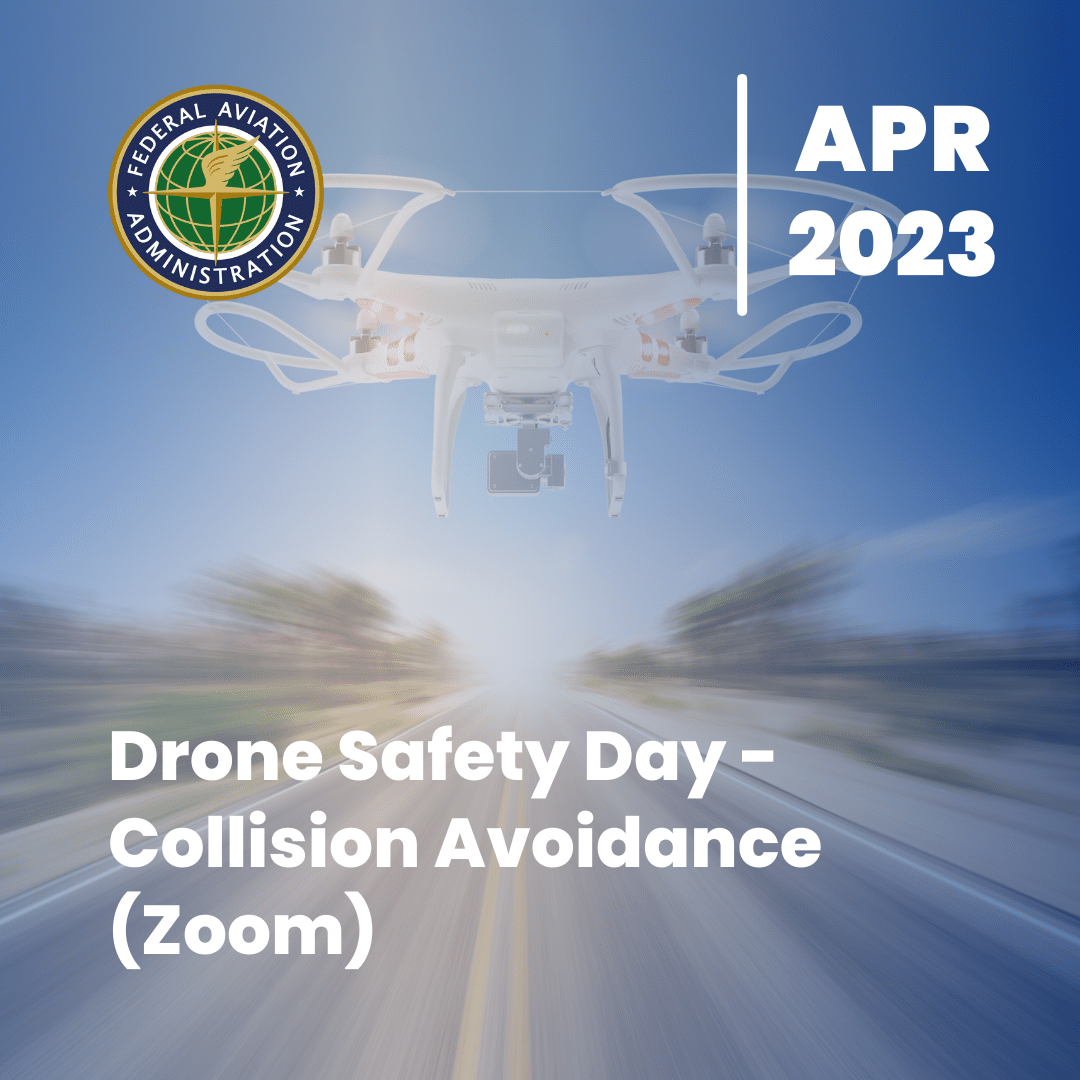 Drone Safety Day – Collision Avoidance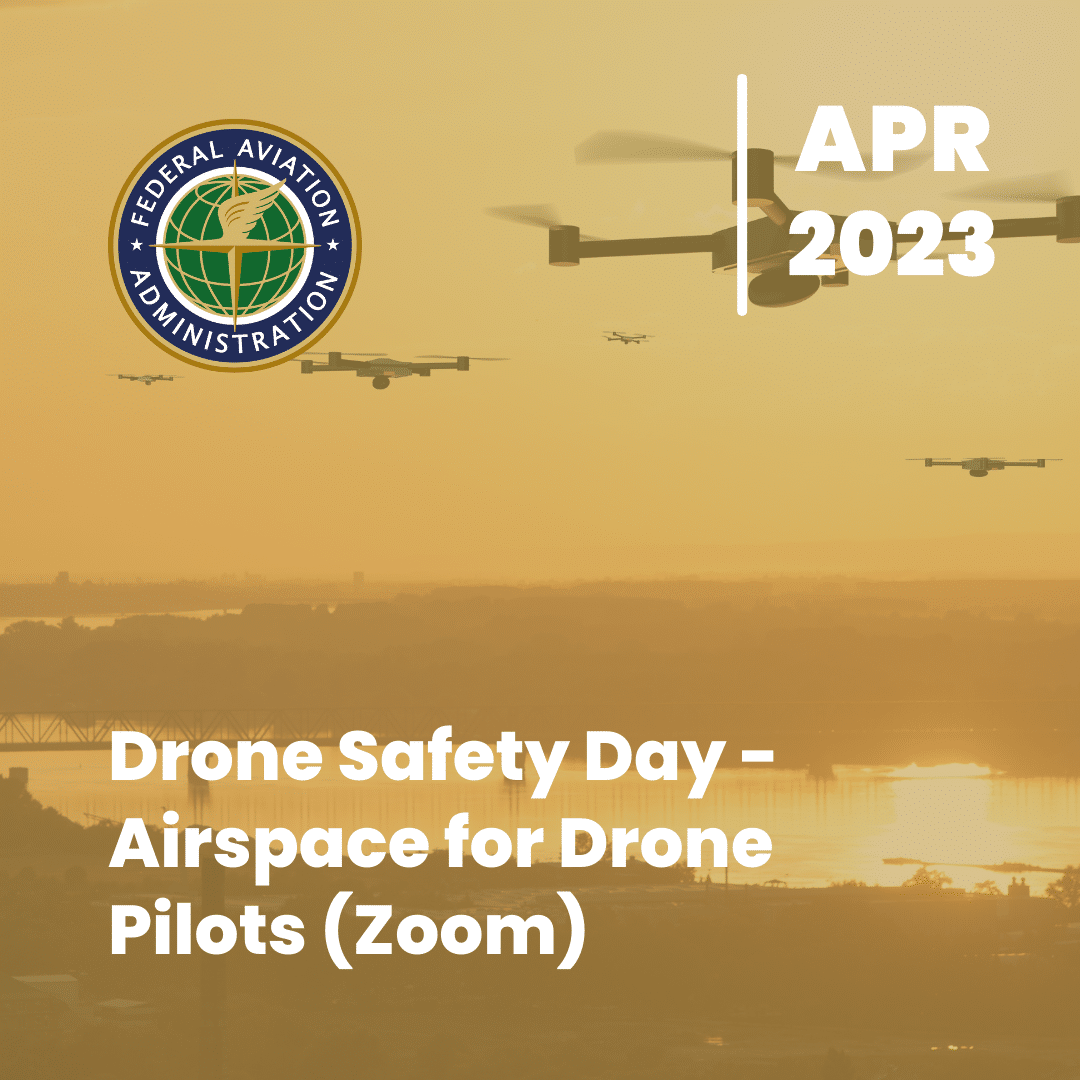 Drone Safety Day – Airspace for Drone Pilots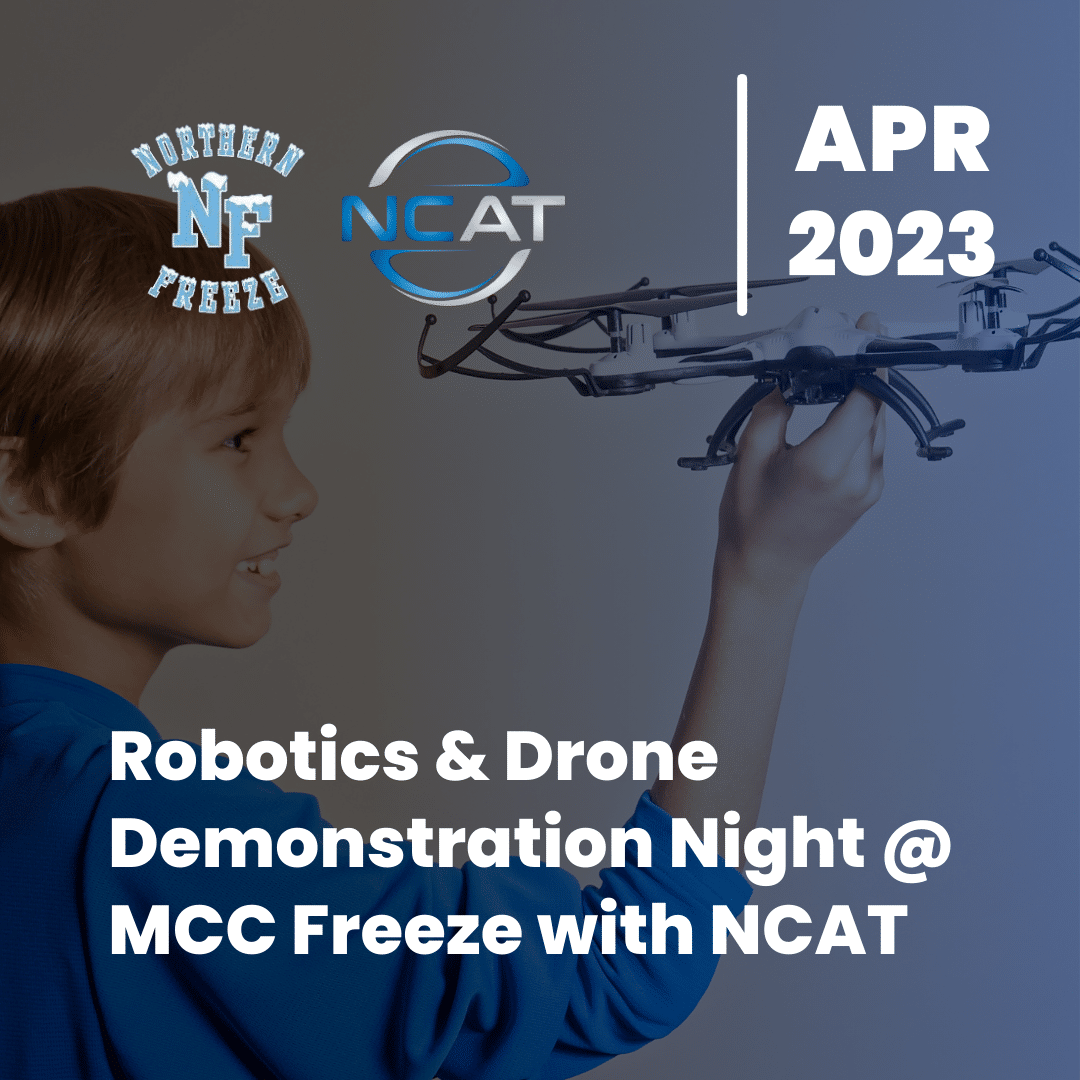 Robotic & Drone Demonstration Night @ MCC Freeze with NCAT
305 W Minnesota Ave, Newfolden, MN 56738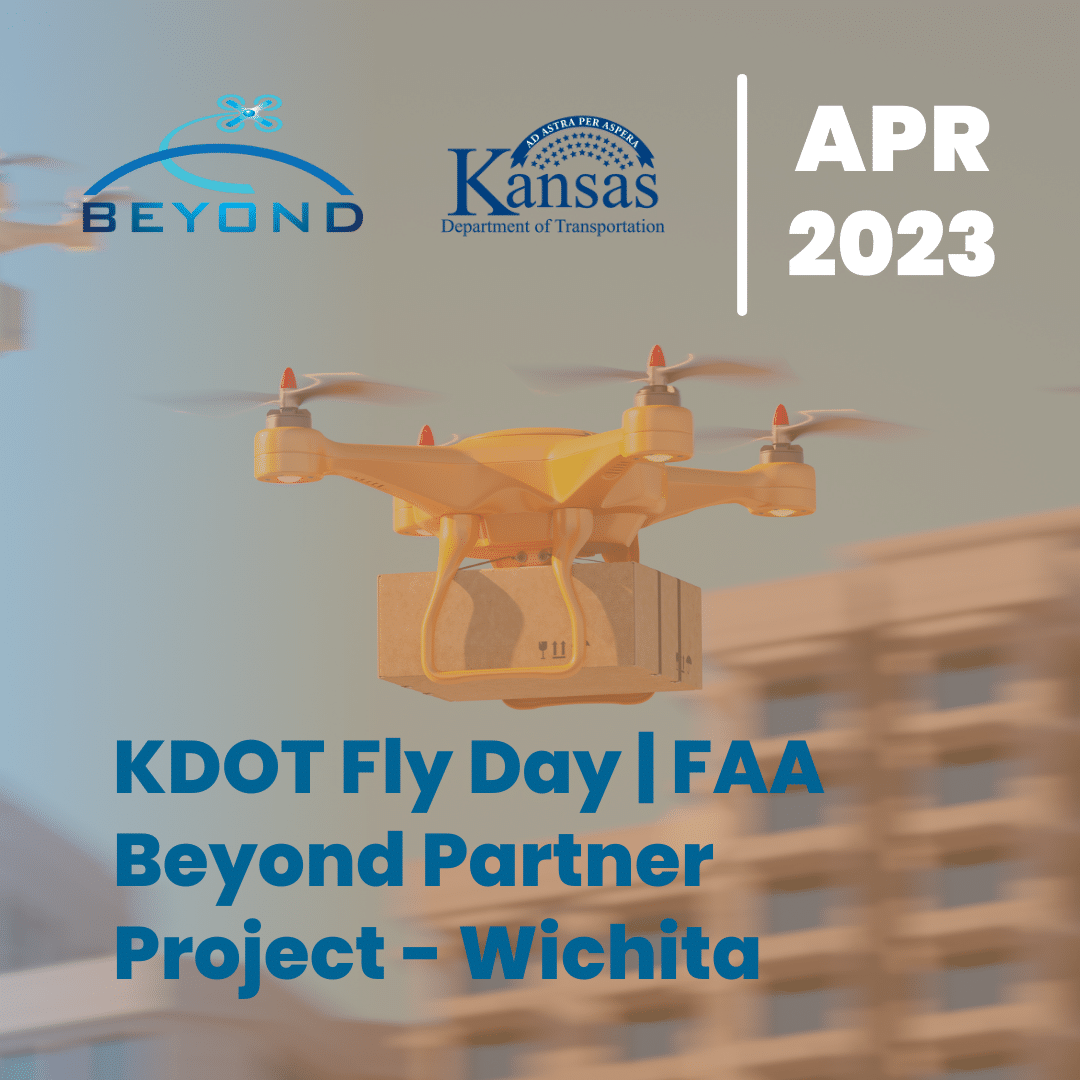 KDOT Fly Day | FAA Beyond Partner Project | Wichita
04/26/2023 | 9:00 AM Wichita
District 5 - Hillside Complex 3200 E. 45th Street N. Wichita, KS67220US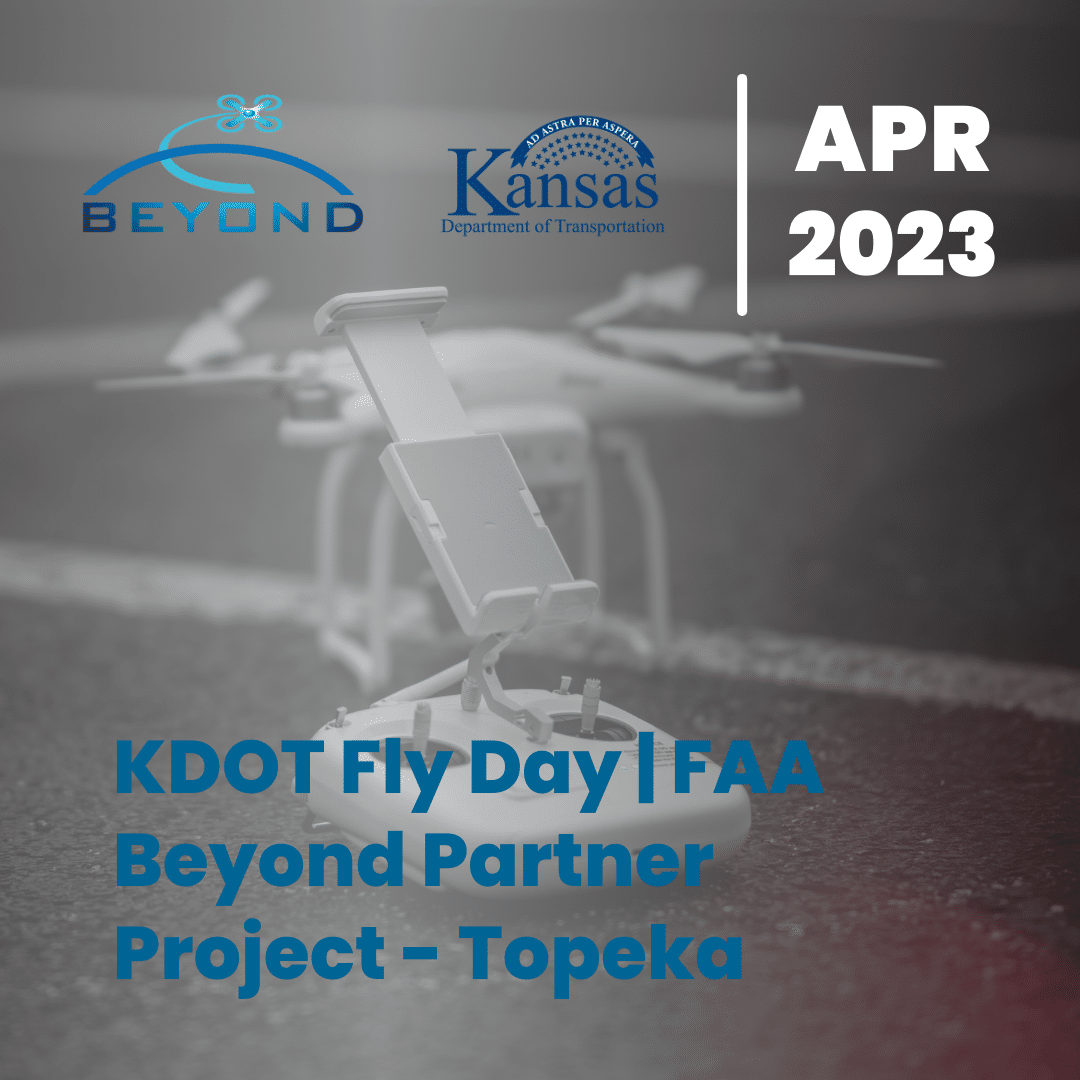 KDOT Fly Day | FAA Beyond Partner Project | Topeka
04/25/2023 | 9:00 AM Topeka
Statehouse (South Side – SW 10th Street side) -- 300 SW 10th Ave 101 S.W. Gage Boulevard Topeka, KS66612US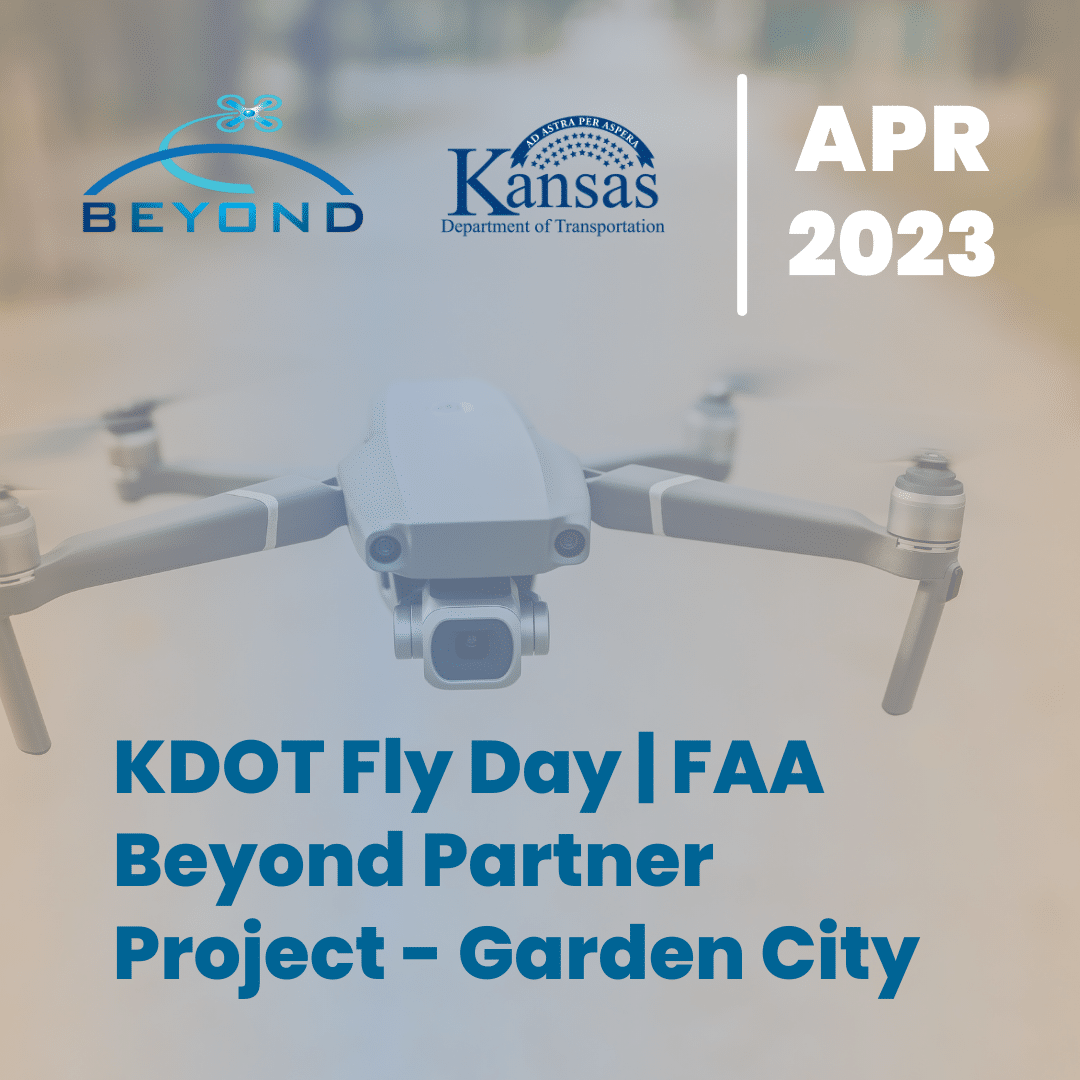 KDOT Fly Day | FAA Beyond Partner Project | Garden City
04/27/23 | 9:00 Garden City
District 6 HQ 121 N. Campus Dr., Garden City, Kansas, United States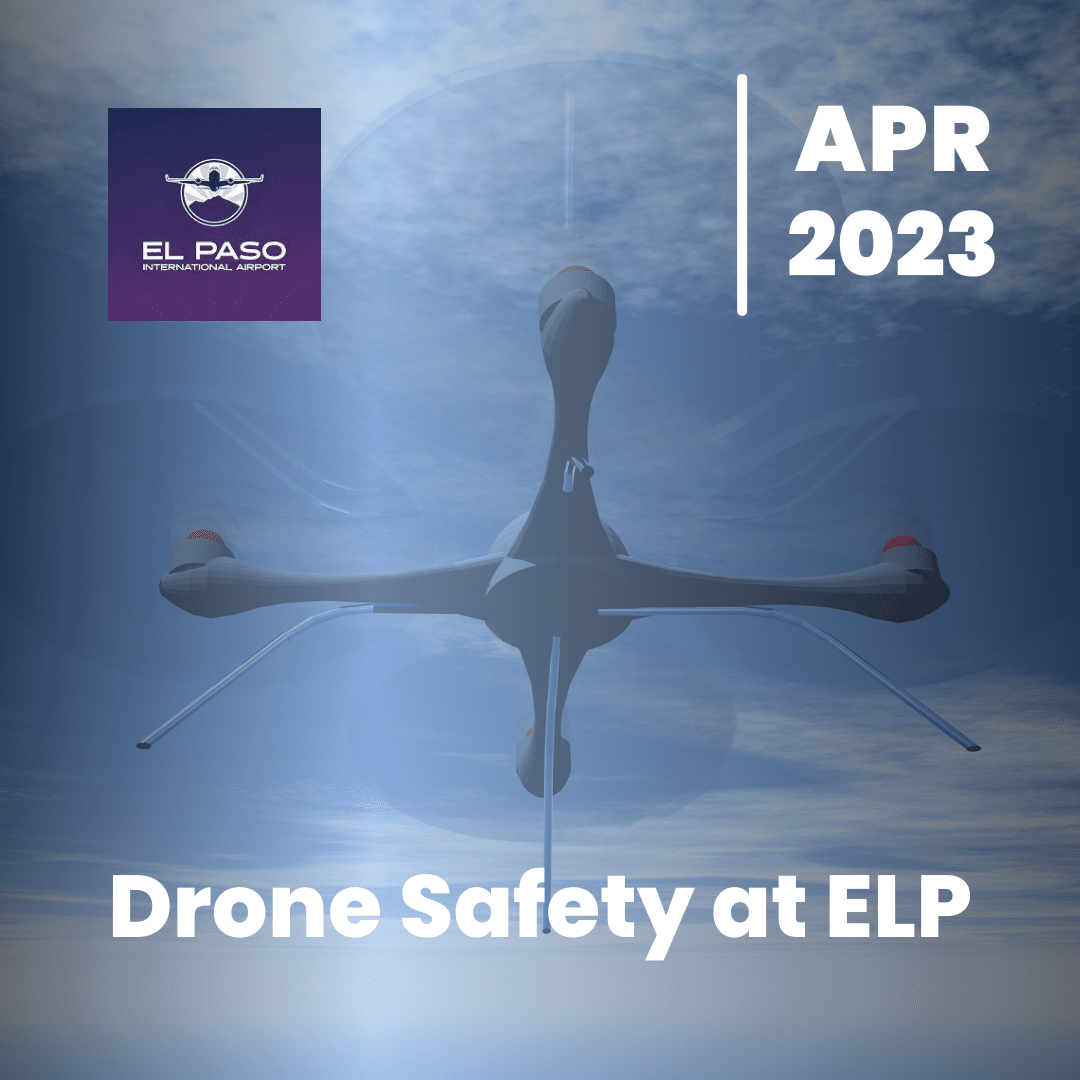 El Paso International Airport6701 Convair Rd.El Paso, TX79925US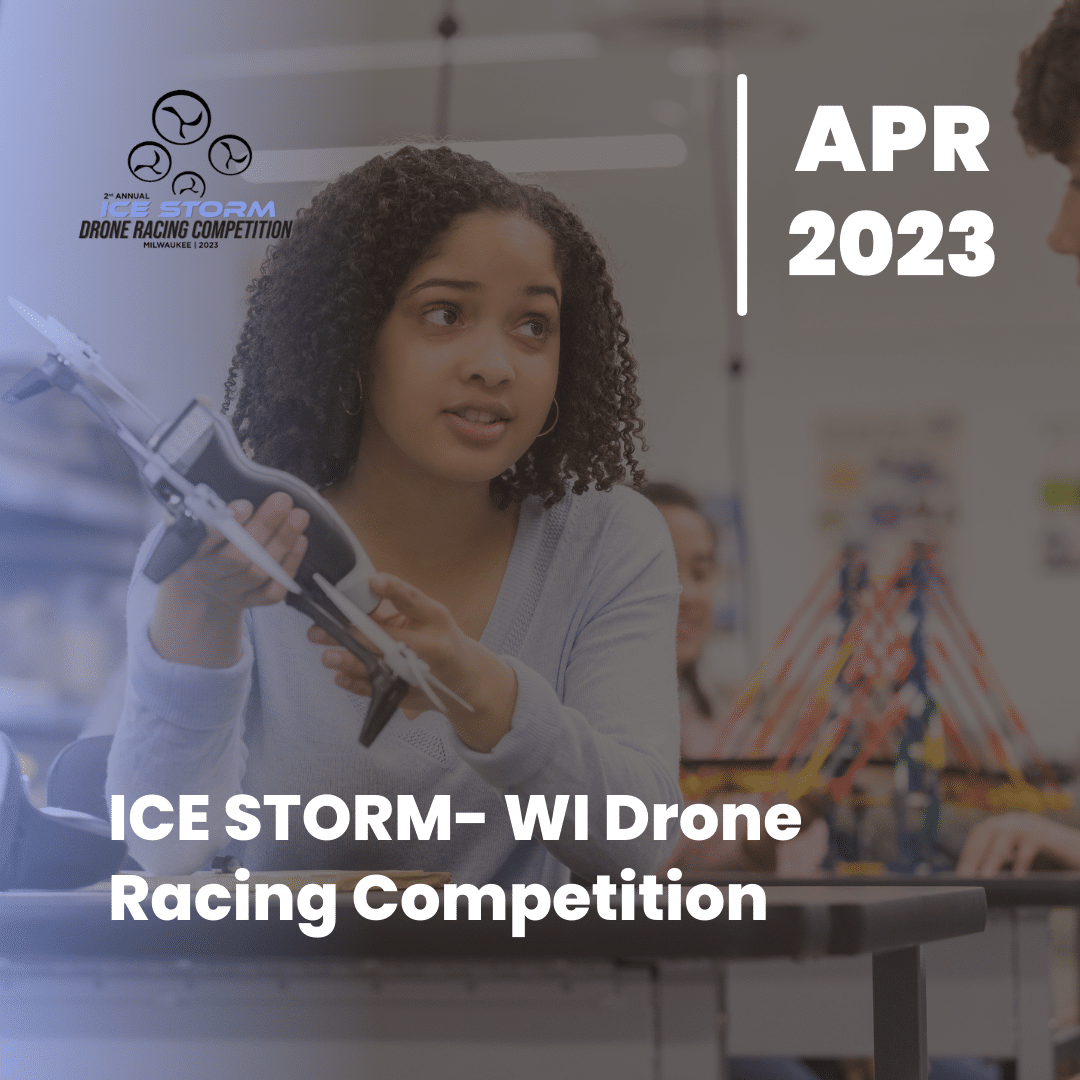 Ice Storm- WI Drone Racing Competition
500 S 84th StMilwaukee, WI53214US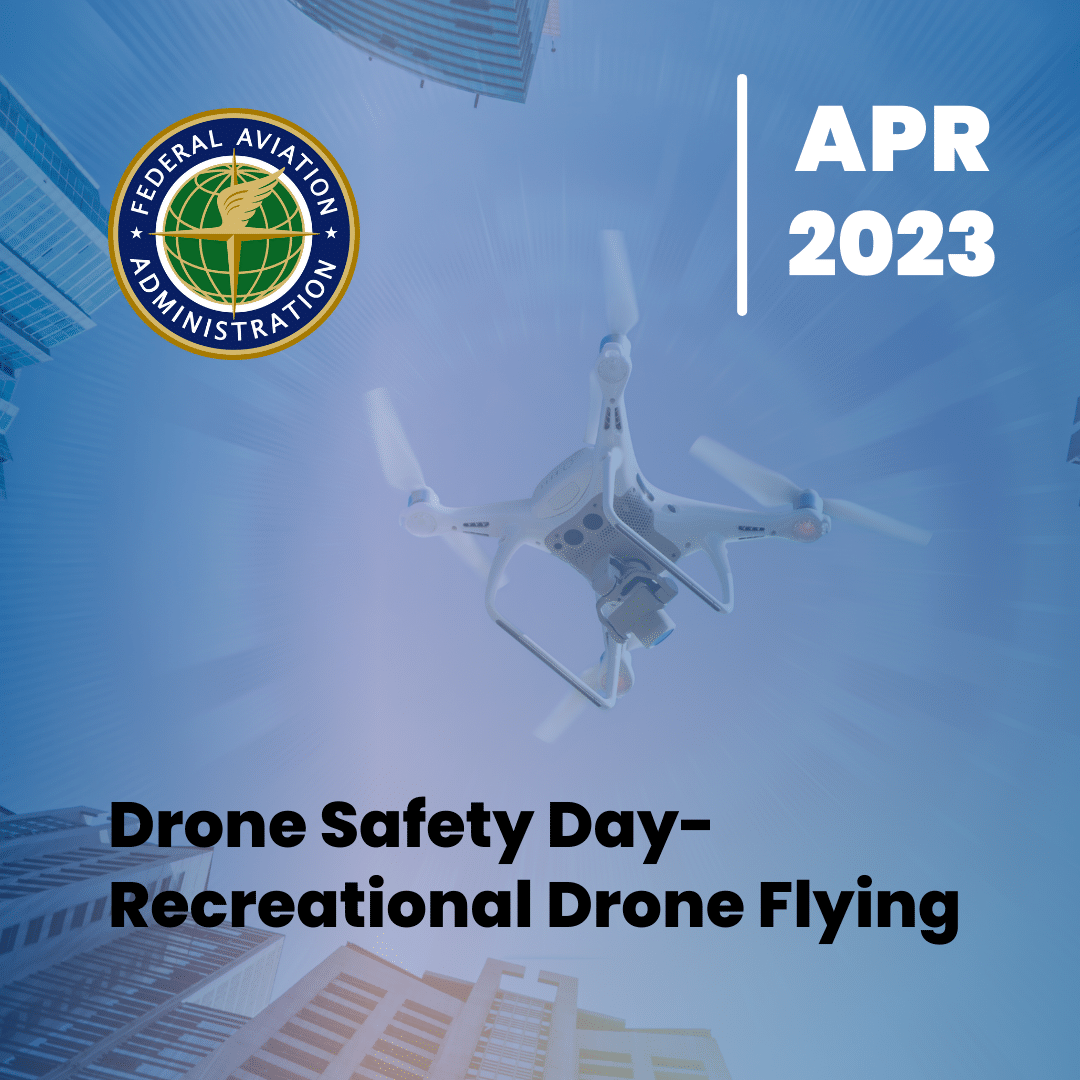 Drone Safety Day – Recreational Drone Flying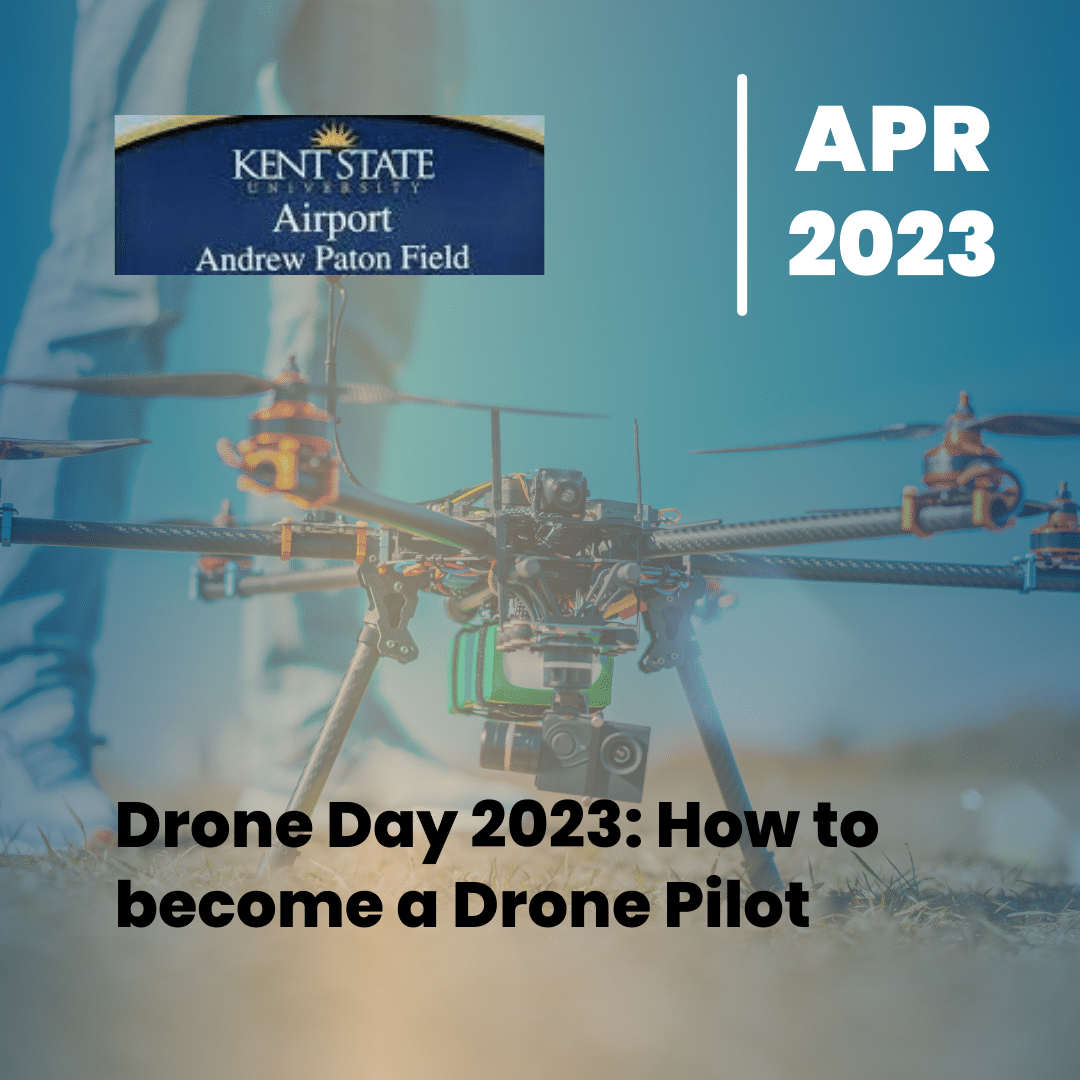 Drone Day 2023: How to become a Drone Pilot!
Kent Statue University Airport- Fedex Center4020 Kent RoadStow, OH44224US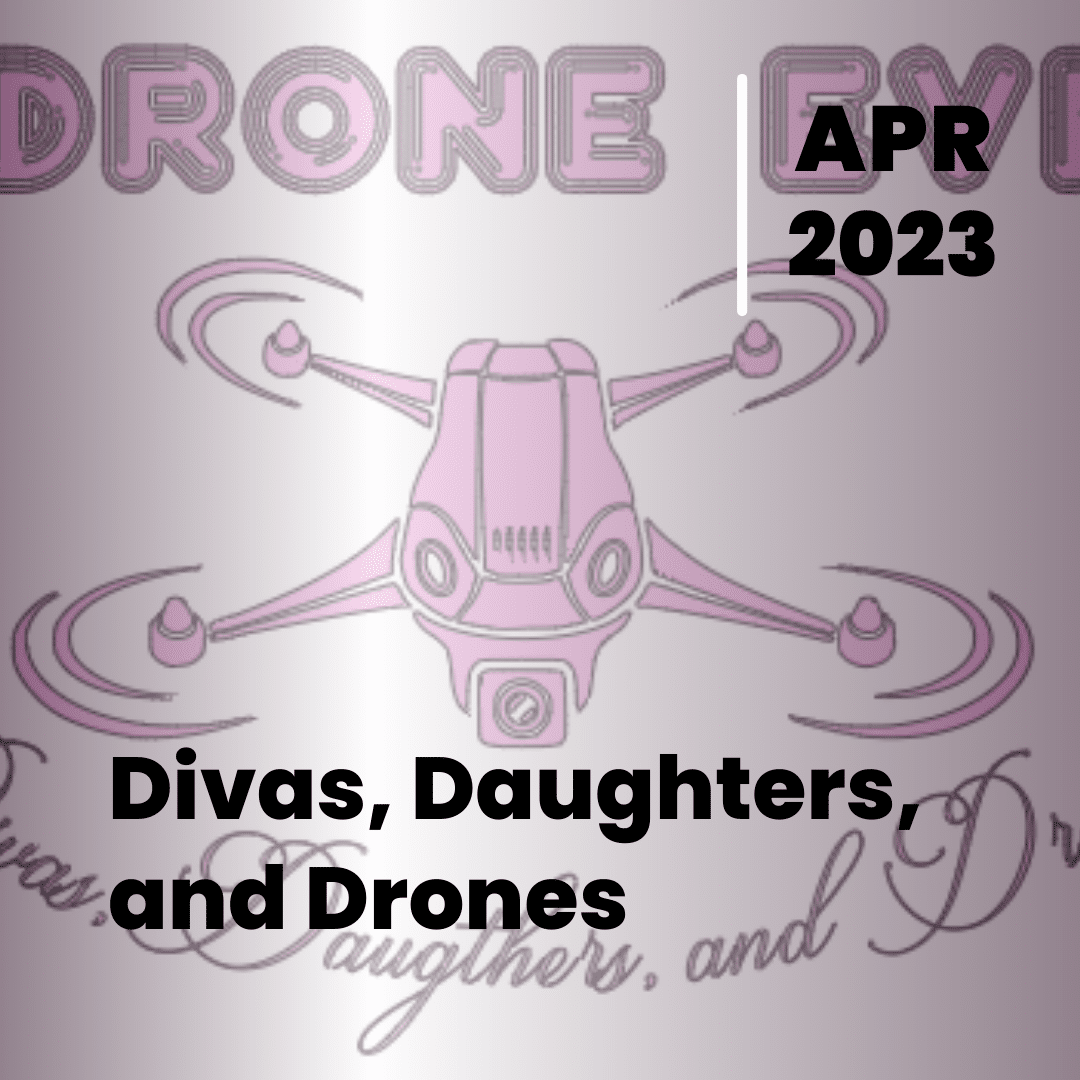 Divas, Daughters, and Drones
BakerRipley Gulfton-Sharpstown Center 6500 Rookin Street | Houston, TX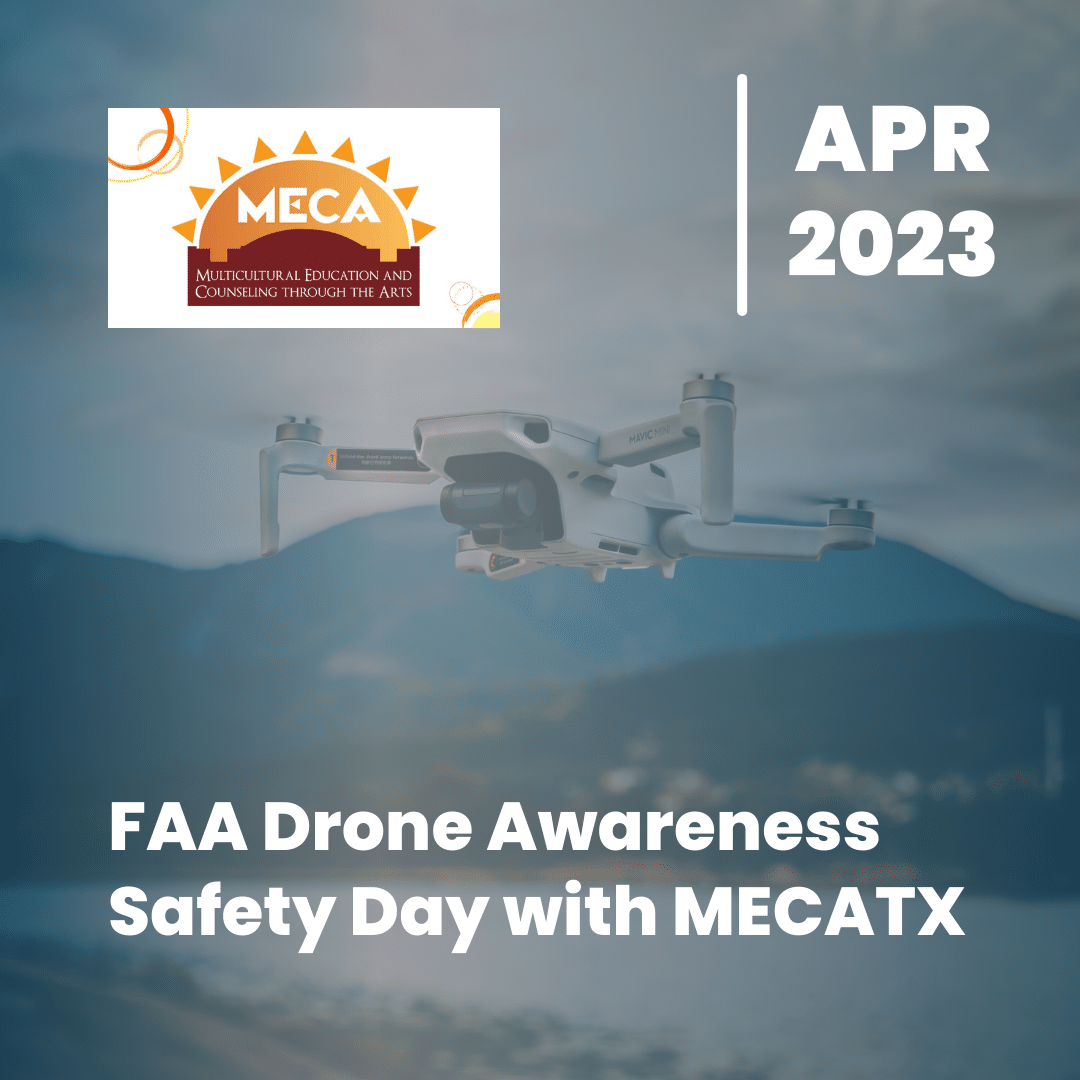 FAA drone awareness Safety Day with MECATX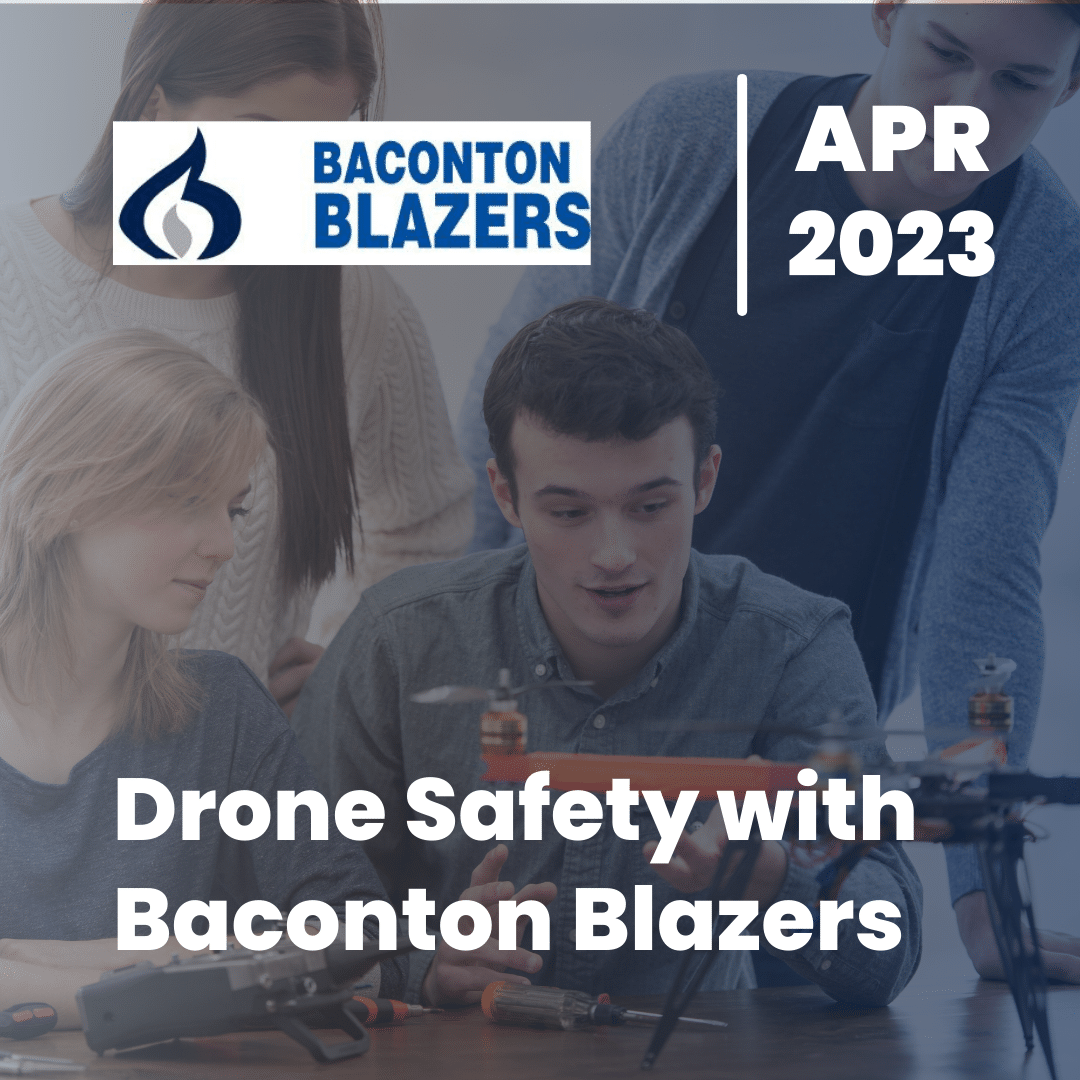 Drone Safety with Baconton Blazers
260 E. Walton StreetBaconton School-Mr.C's Innovation CenterBaconton, GA31716US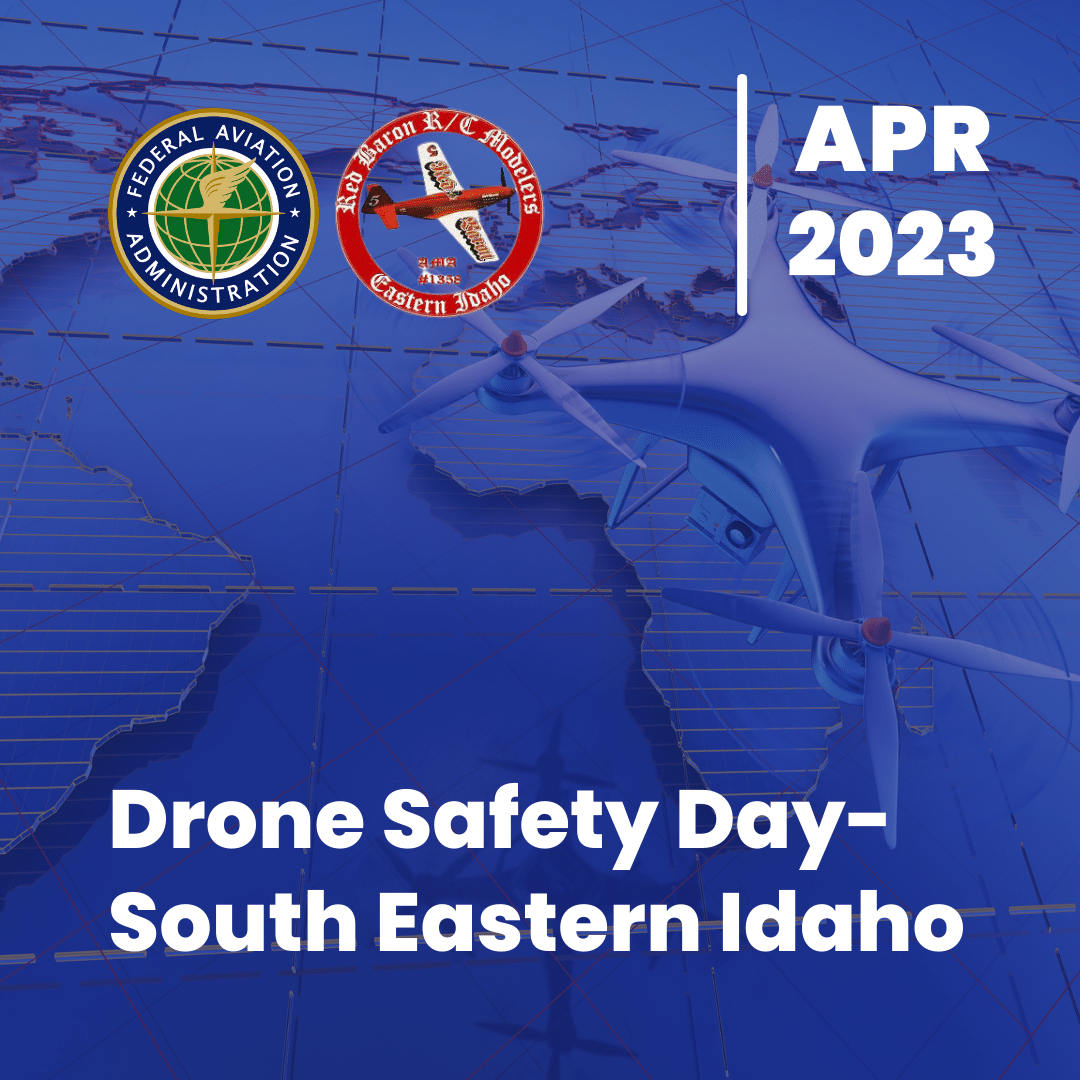 Drone Safety Day – South-Eastern Idaho
587 East 1250 NorthShelley, ID83274US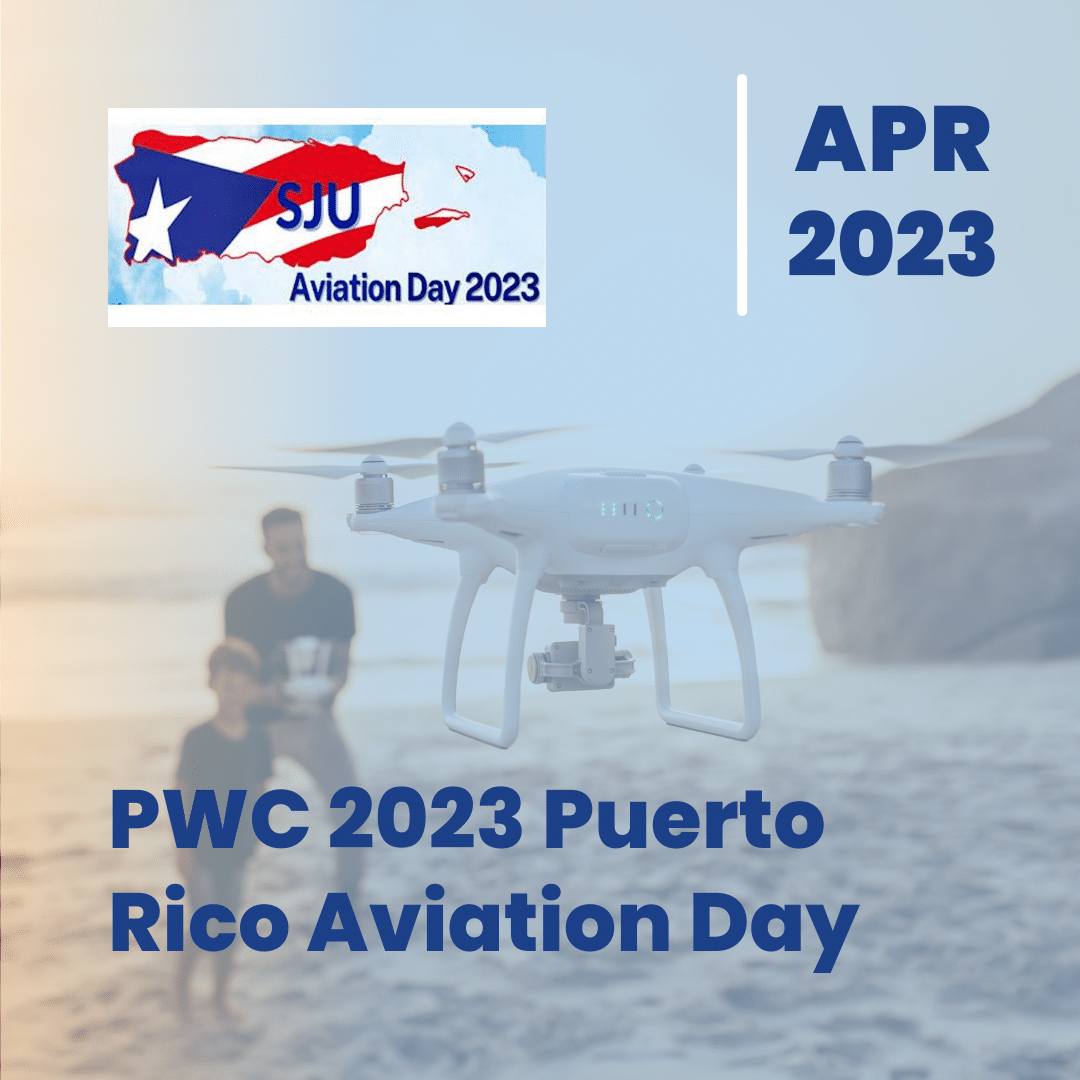 PWC 2023 Puerto Rico Aviation Day
Saturday, April 29 · 9am - 2:00pm AST
Luis Muñoz Marin International Airport Arrivals Avenue Carolina, Carolina 00979 Puerto Rico Apron 12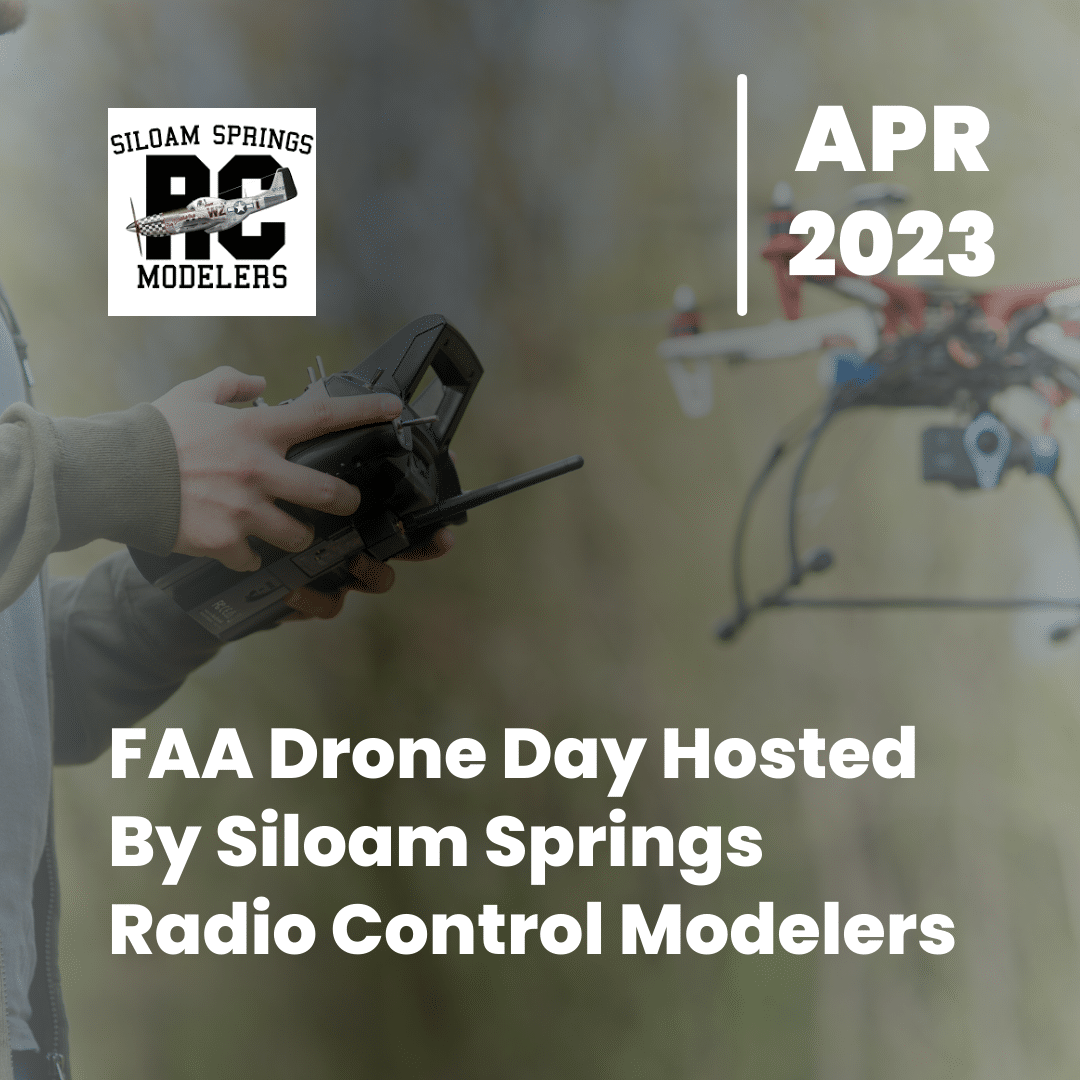 FAA Drone Day Hosted By Siloam Springs Radio Control Modelers
19417 Nokes Farm RdSSRCM FieldSiloam Springs, AZ72761US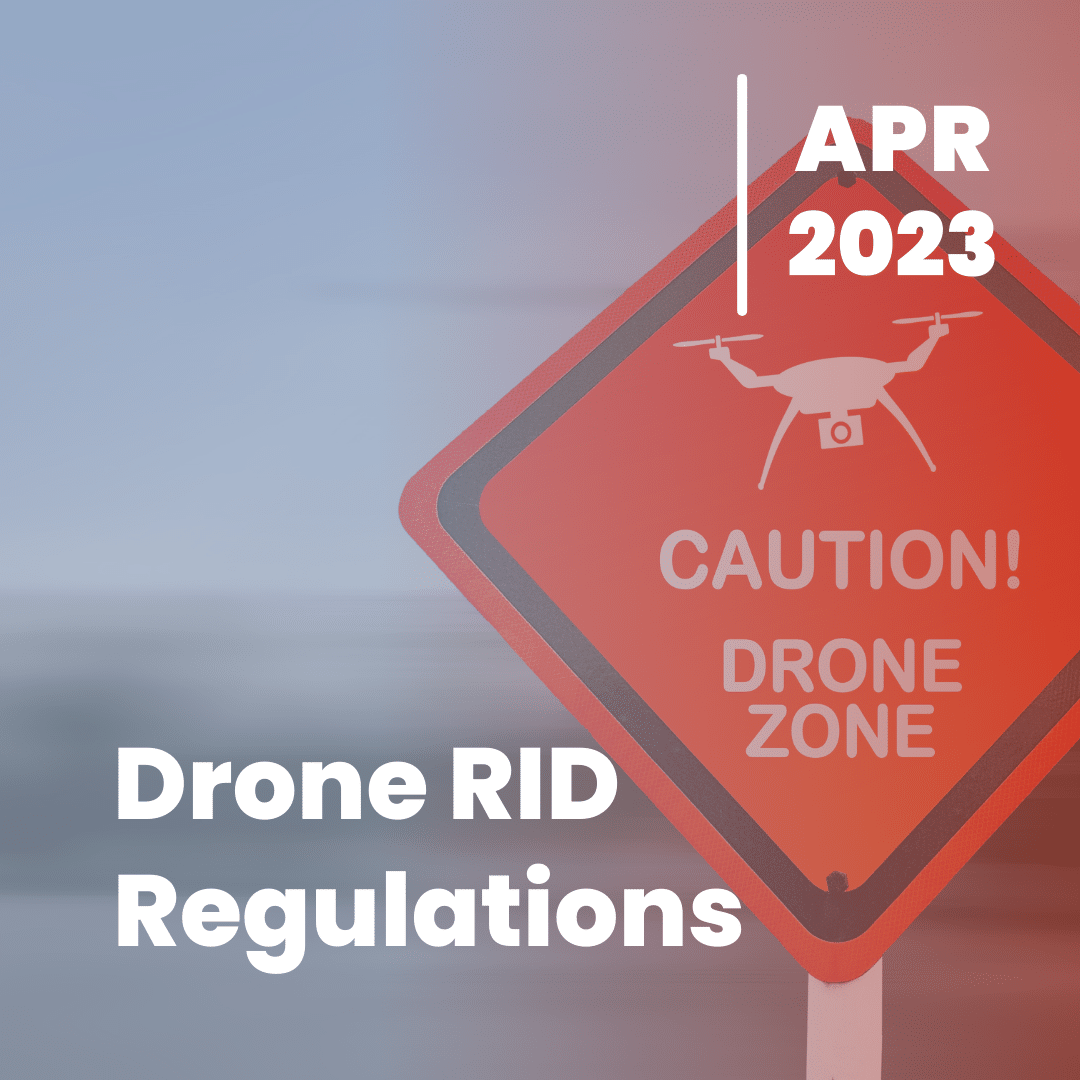 400 East Scenic Drive BLDG 10, Room 107 The Dalles, OR 97058 US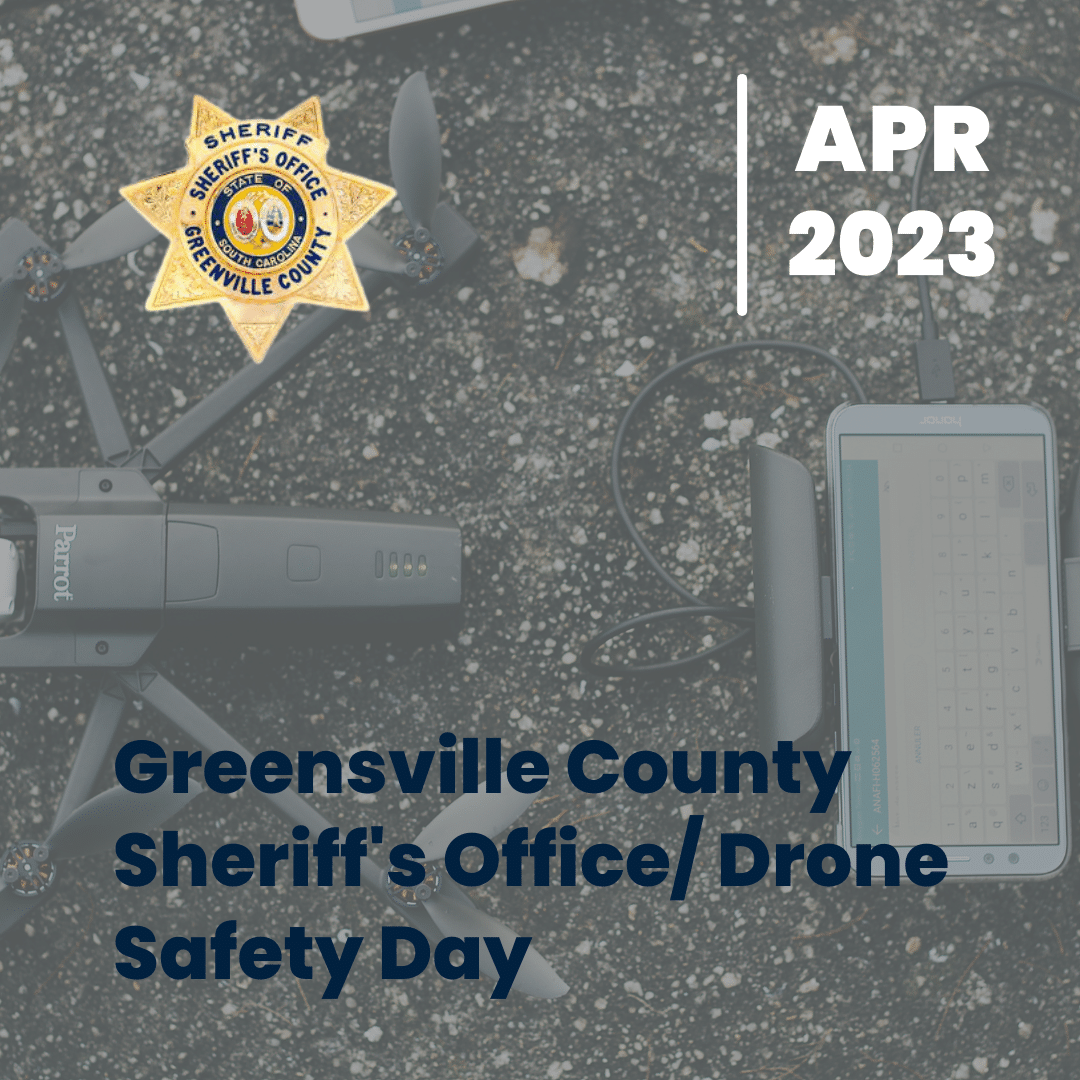 Greenville County Sheriff's Office / Drone Safety Day
04/29/2023 | 9:00, 10;00, 11:00 am & 12 pm
150 Thurston Rd, Taylors, SC 29687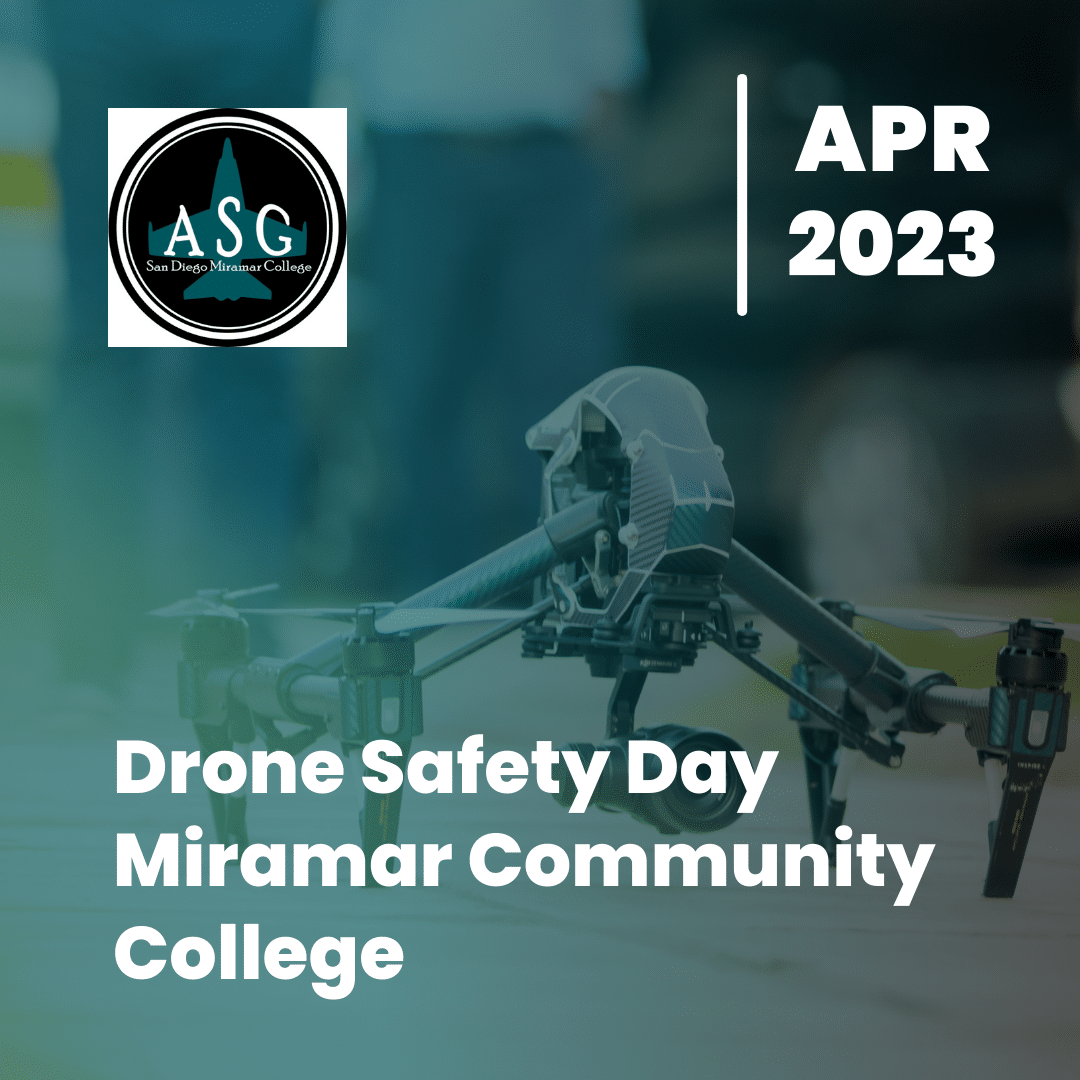 Drones safety day Miramar community college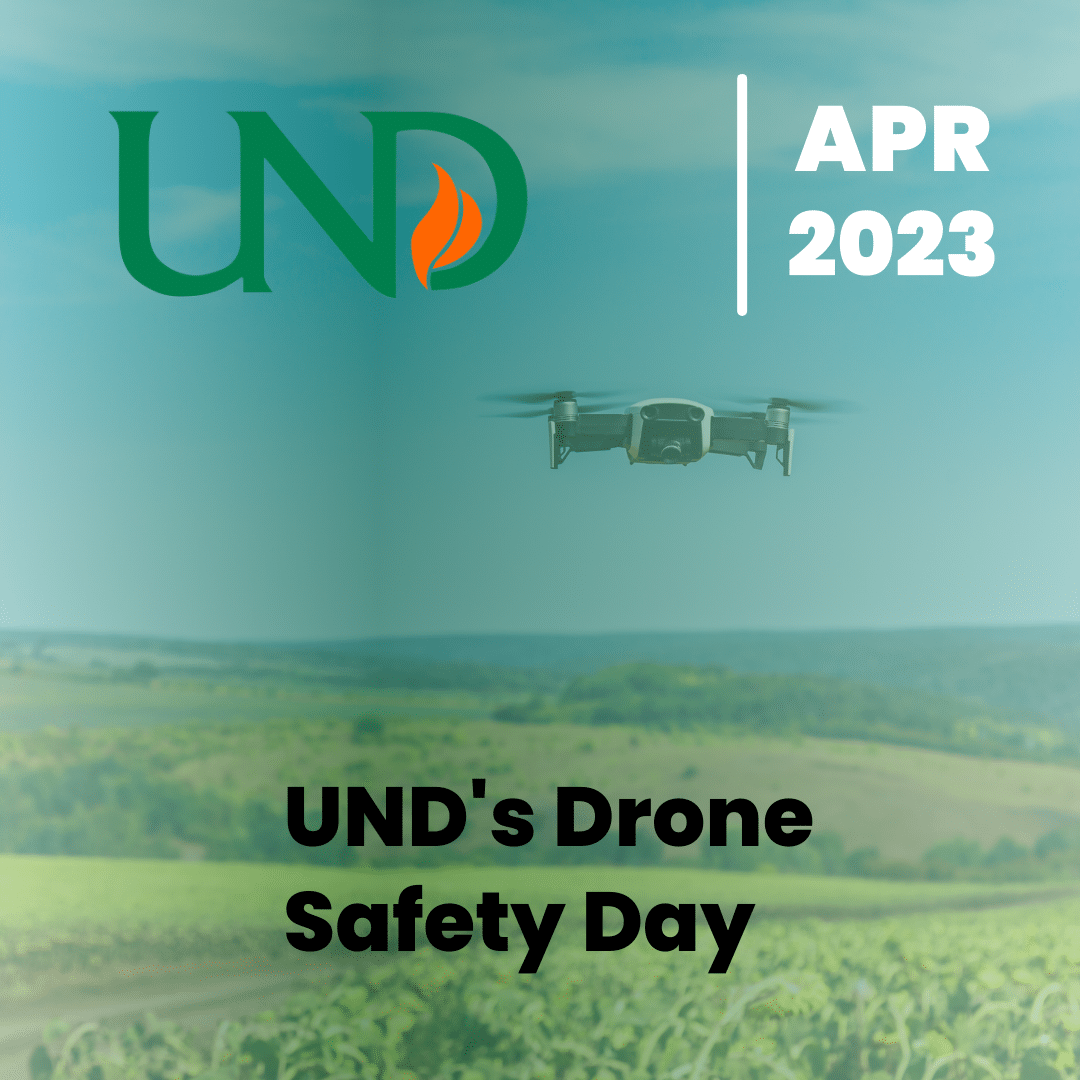 Robin Hall 4275 University Avenue Grand Forks, ND 58202 US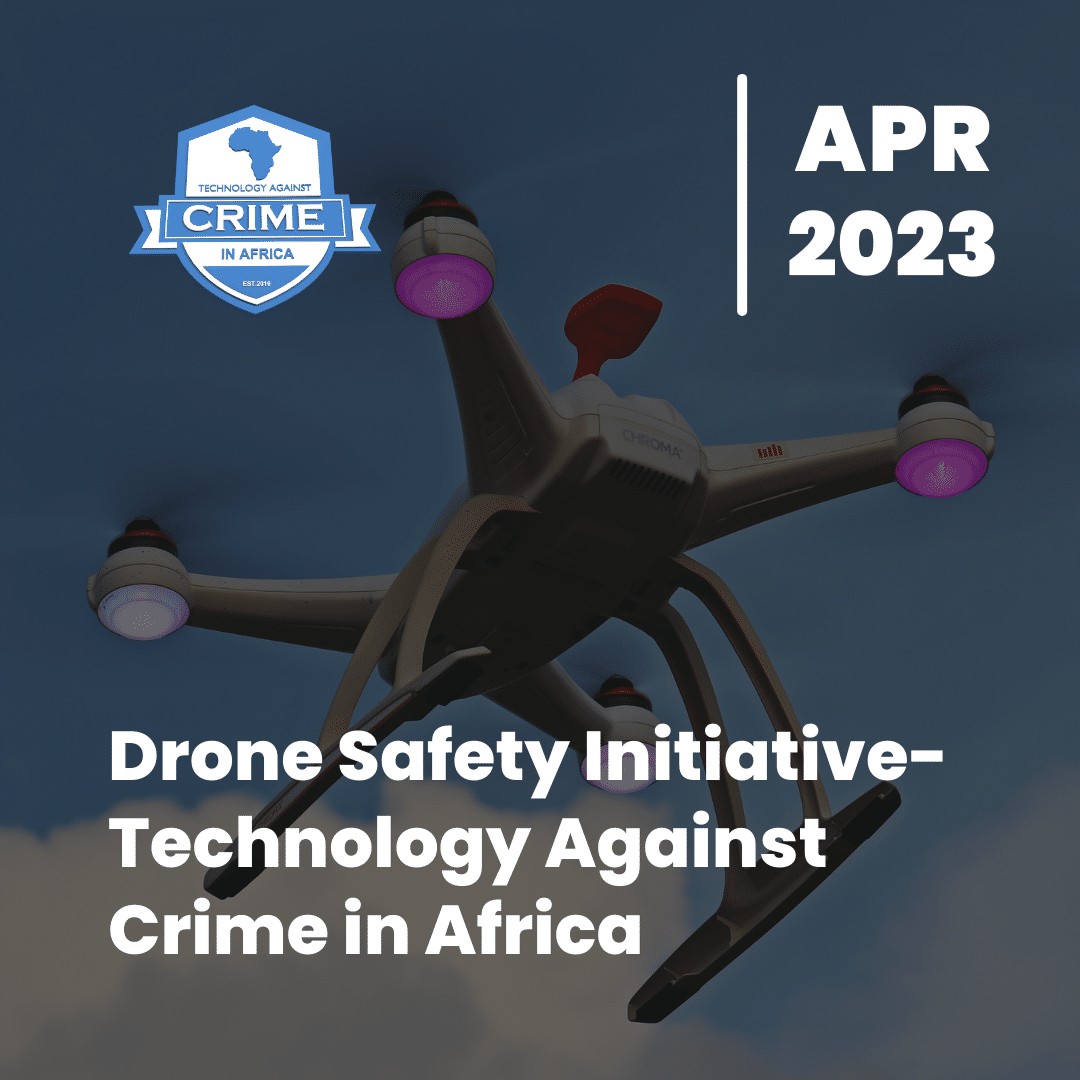 Drone Safety Initiative- Technology Against Crime Africa
TAC Head Office, POW.239, Mafemi Crescent, Utako District, Abuja.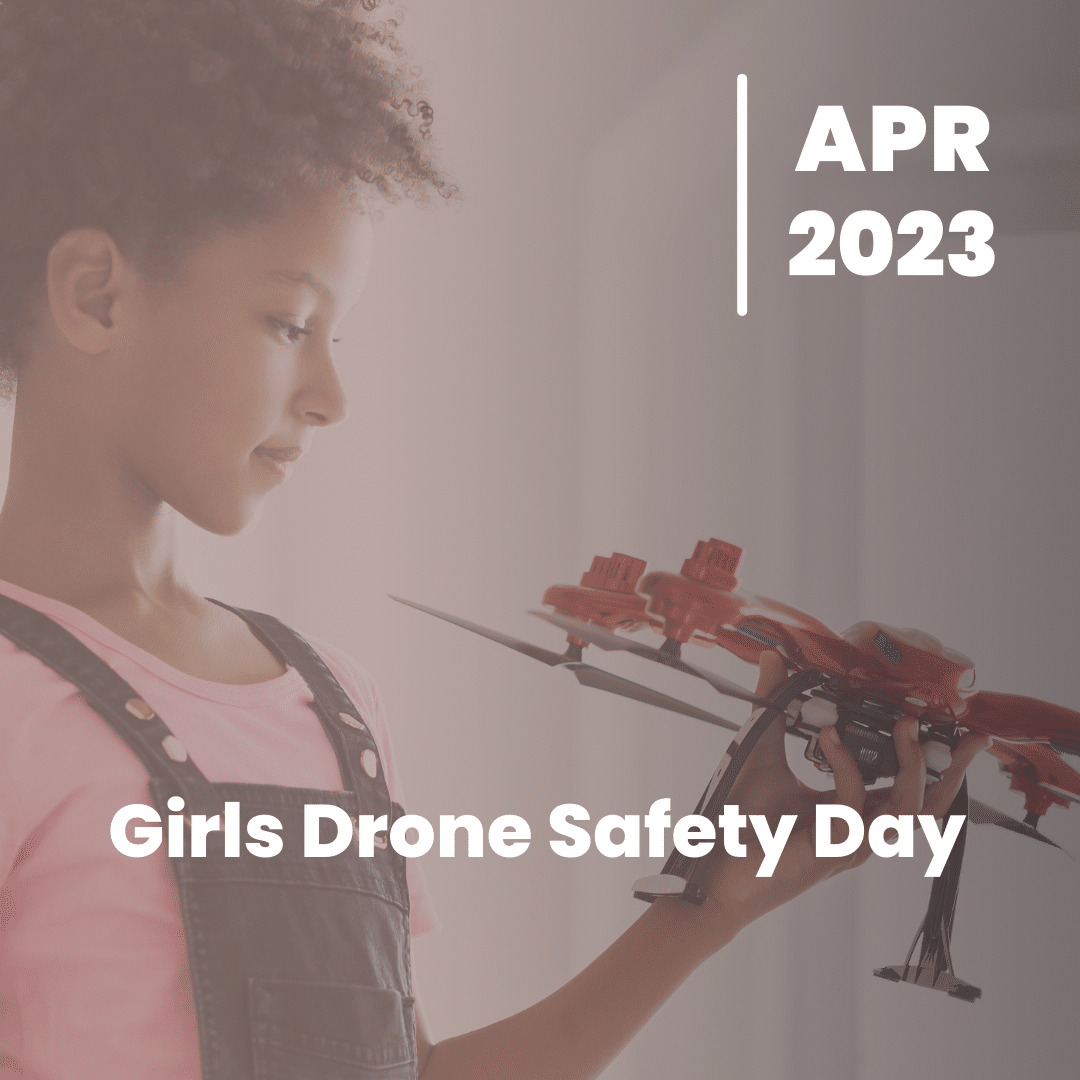 160 Washburn St Lockport , NY 14094 US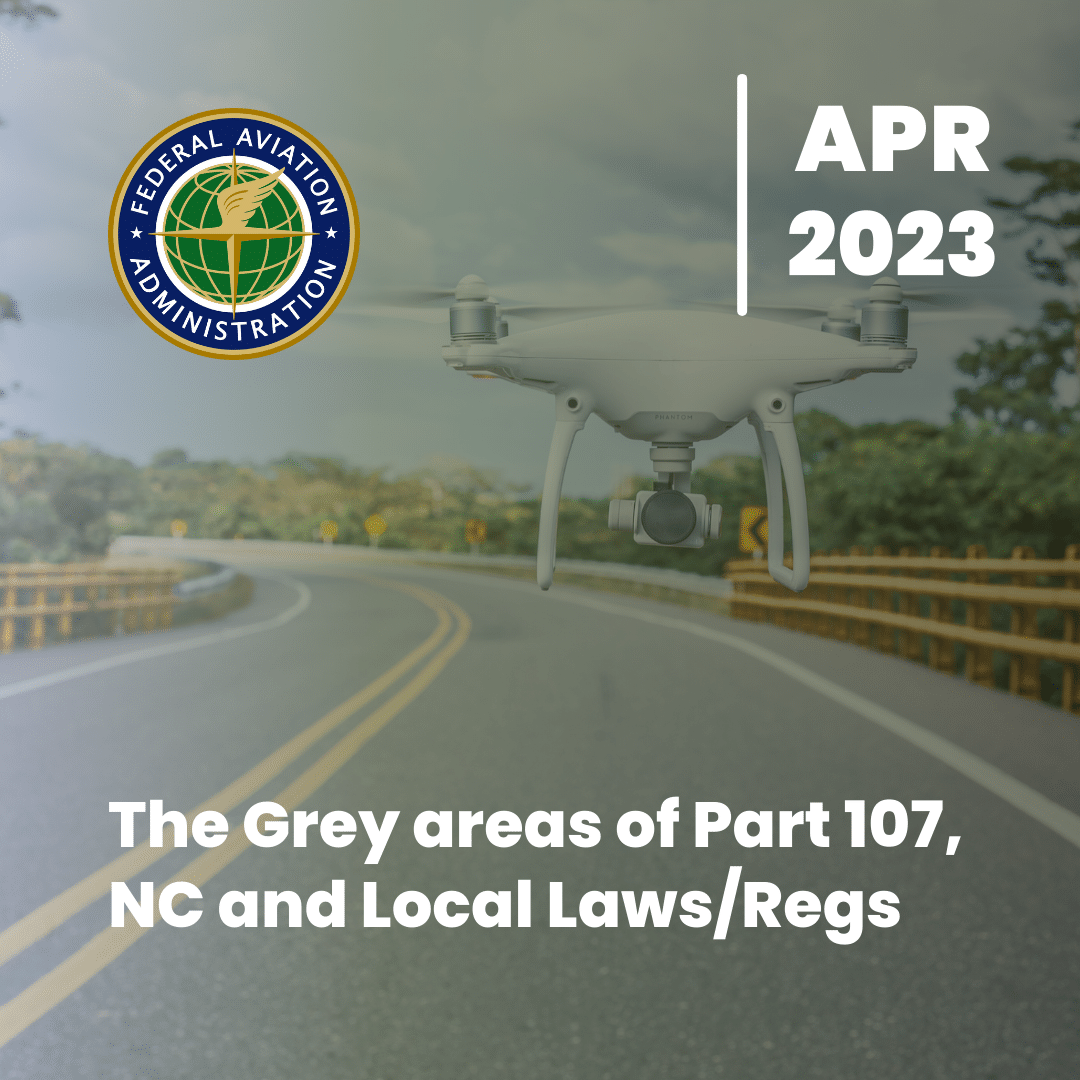 The Grey Areas of Part 107, NC and Local Laws/Regs
450 Airport Rd #200, Louisburg, NC 27549 Suite 200 - Total Flight Solutions Training Room Louisburg, NC 27549 US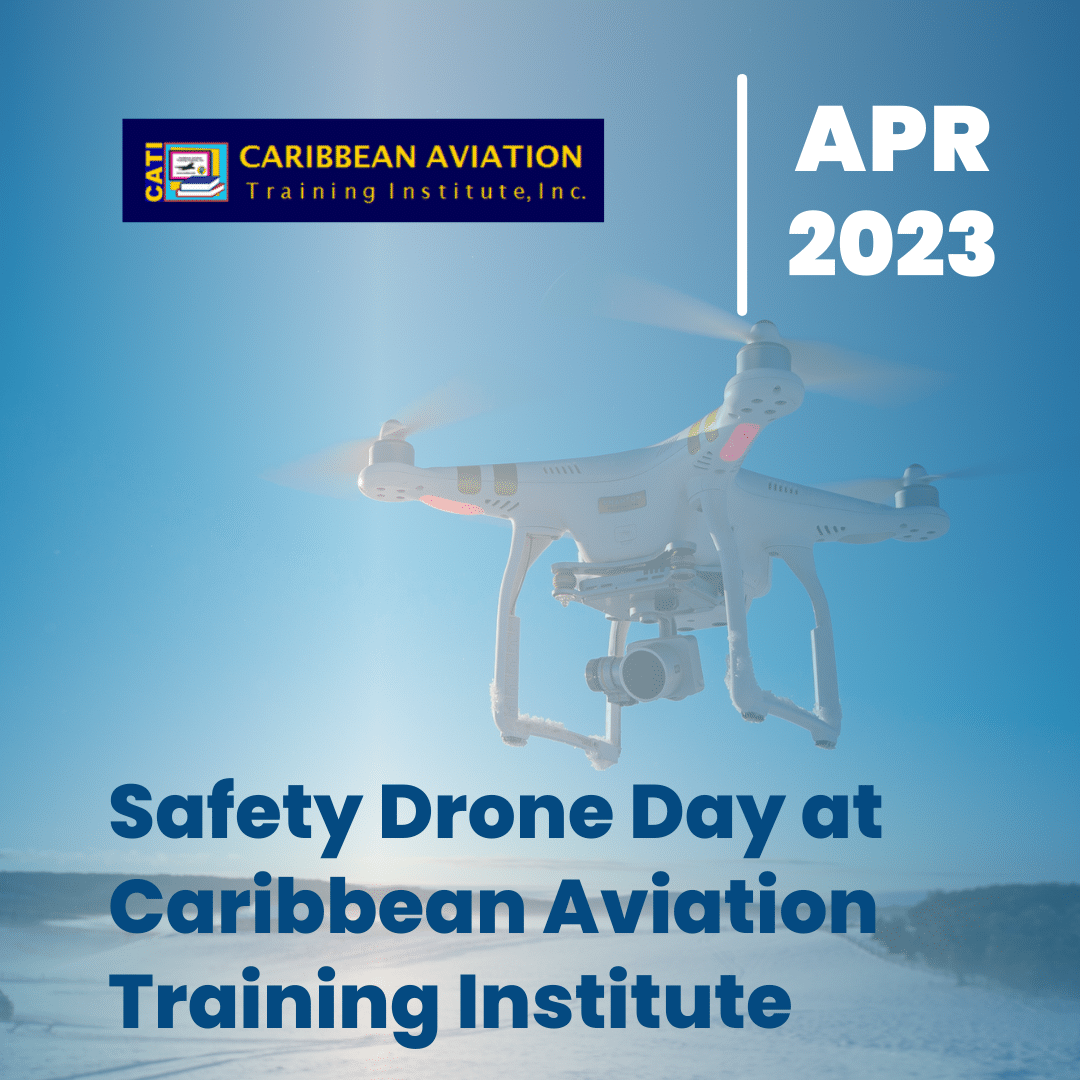 Safety Drone Day at Caribbean Aviation Training Institute
Ave tony Santana World Cargo Bldg LMM Intl Airport Cargo Zone Carolina Puerto Rico Carolina , PA00987US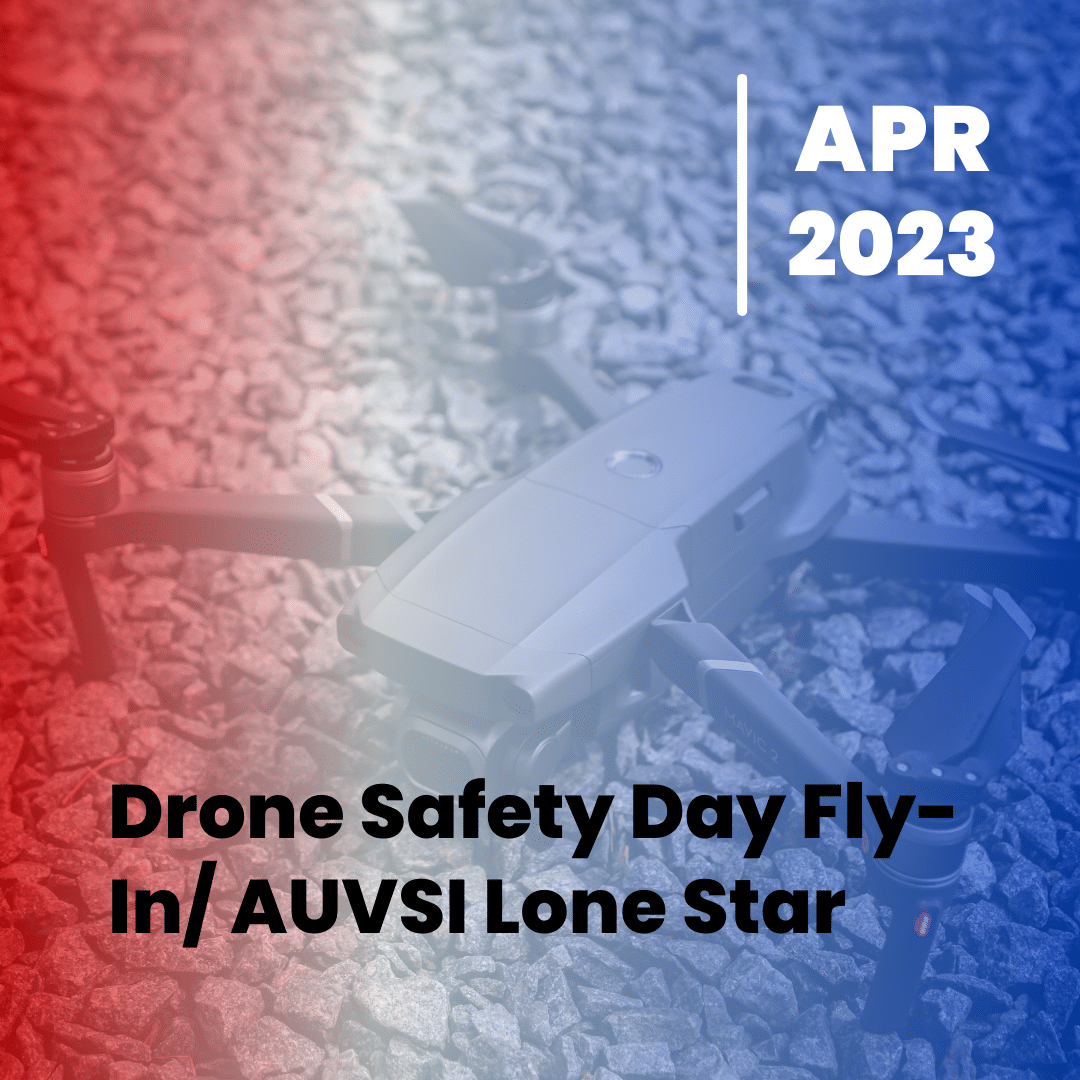 Drone Safety Day Fly-In w/ AUVSI Lone Star
Margaret Hunt Hill Bridge Parking- 3101 Gulden Ln. Dallas, TX75212US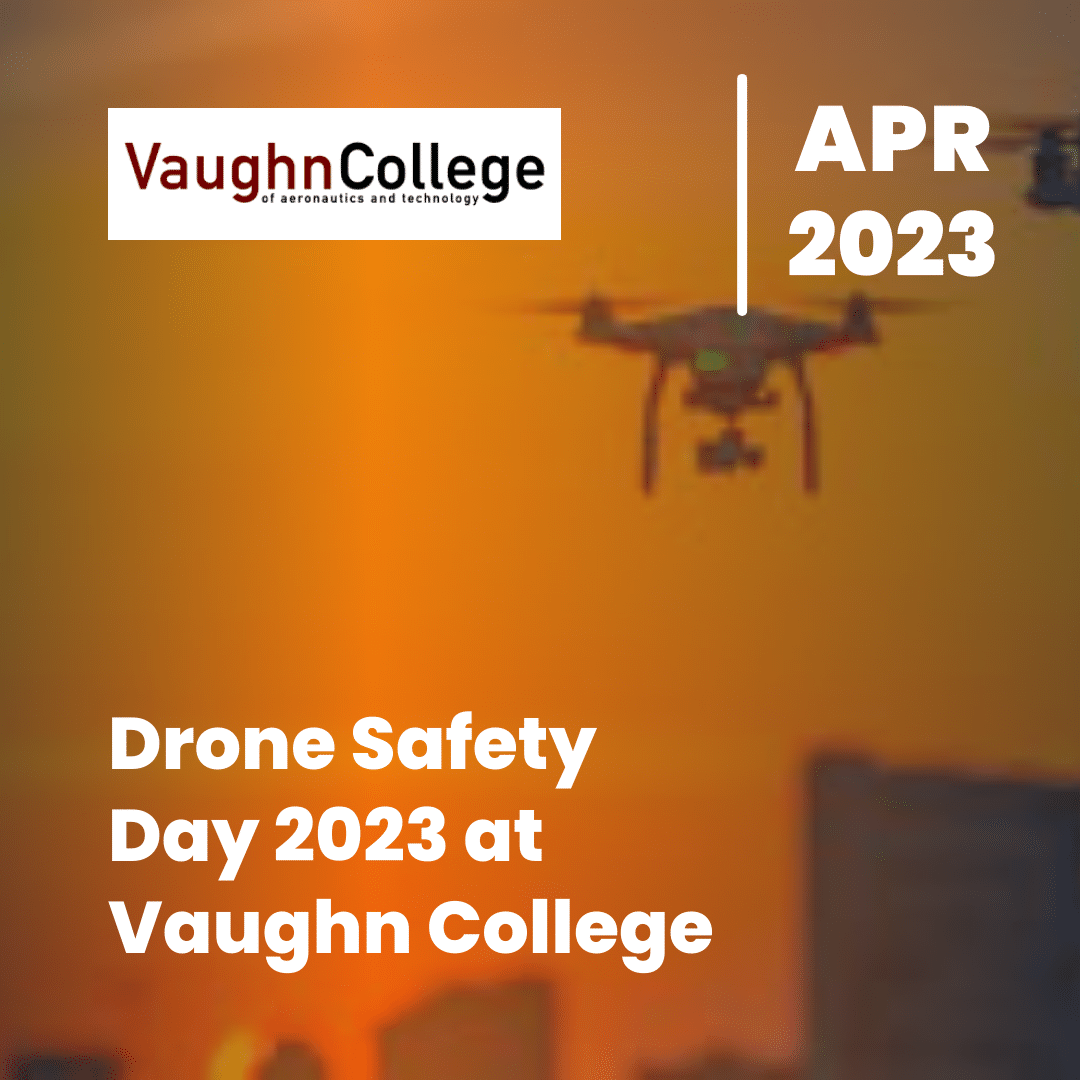 Drone Safety Day 2023 at Vaughn College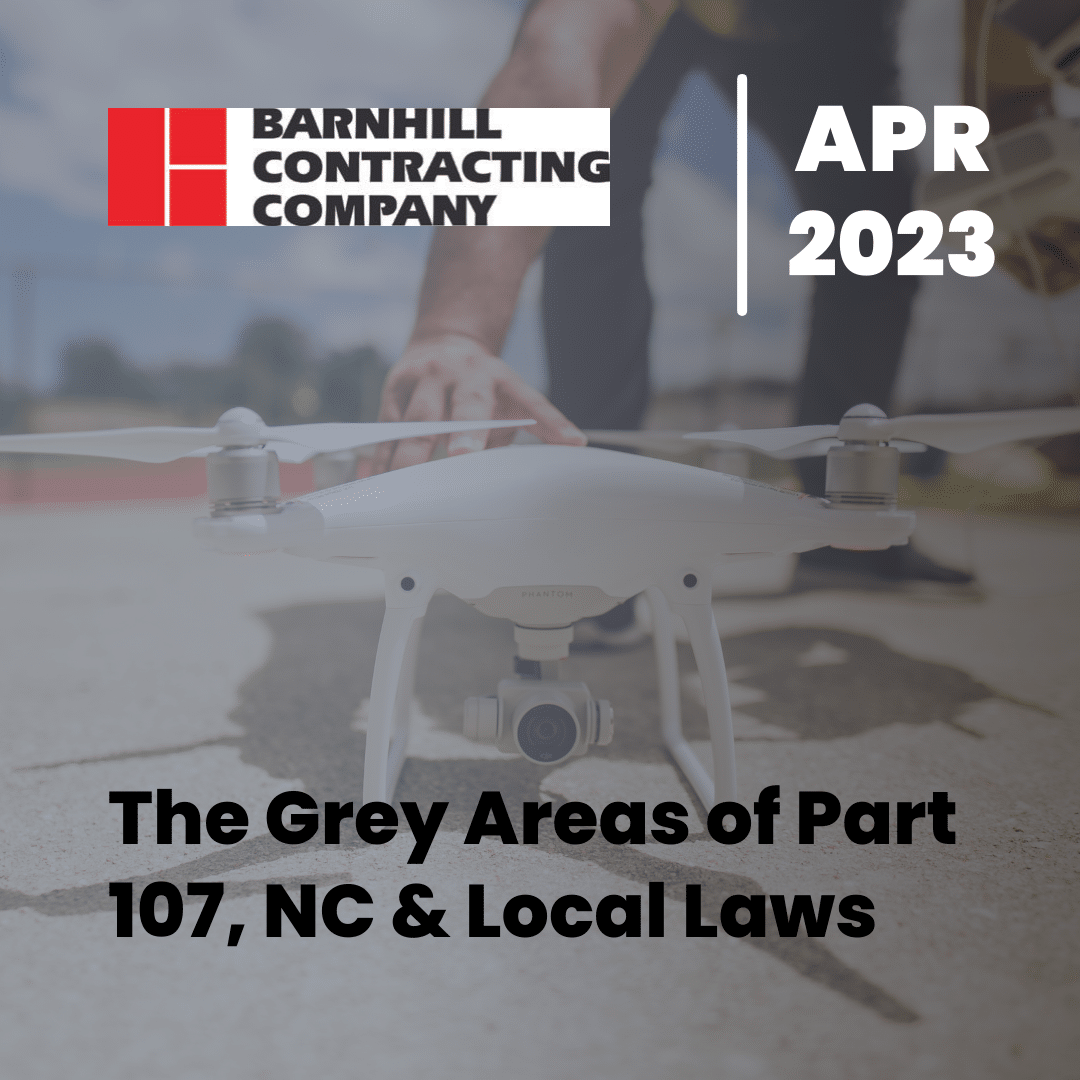 The Grey Areas of Part 107, NC and Local Laws
Triangle North Executive Airport (KLHZ) | Total Flight Solutions| 450 Airport Rd #200, Louisburg, NC 27549 | Training Room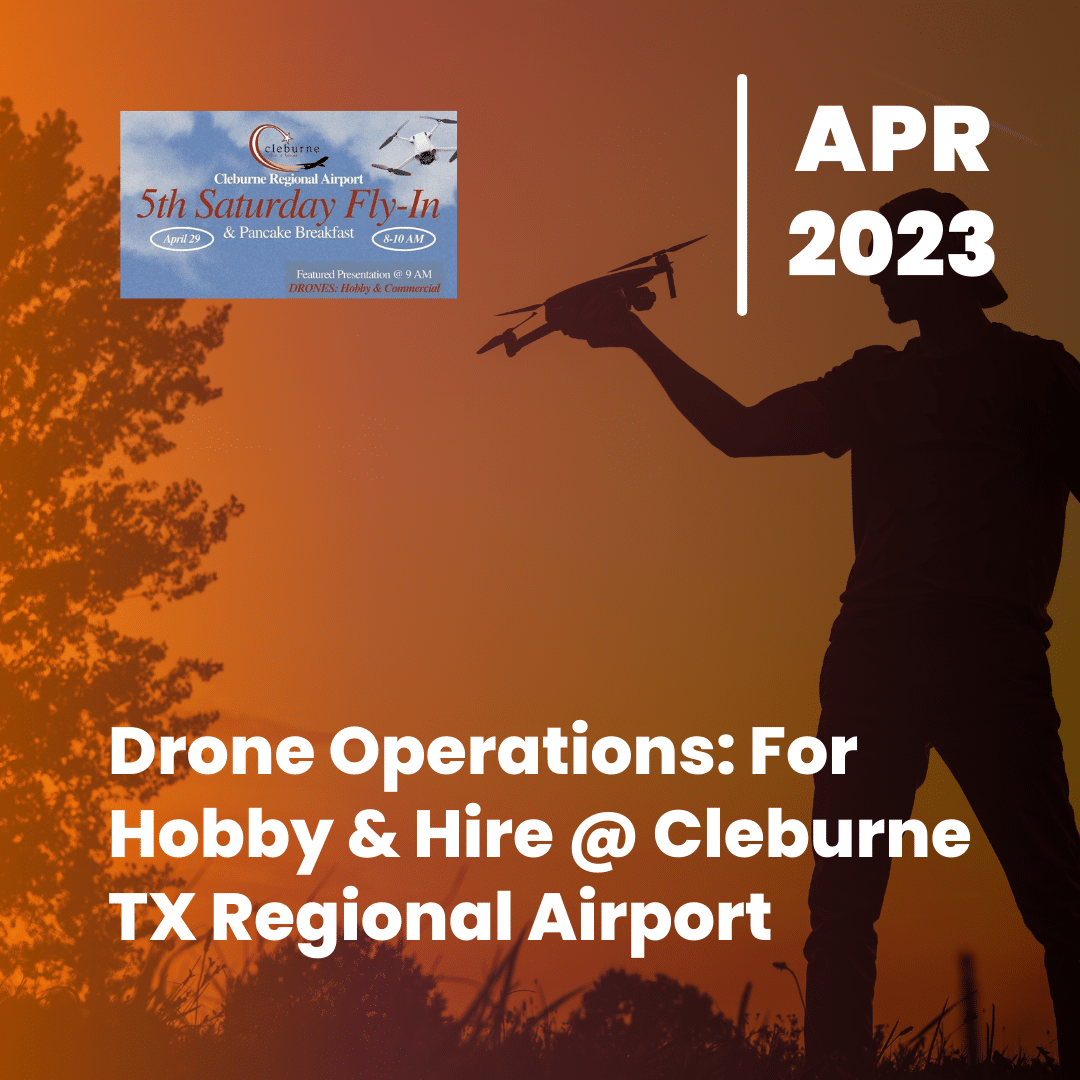 Drone Operations: For Hobby and Hire
April 29, 2023 | 8 am- 10 am CST
Cleburne Regional Airport - 1650 Airport Drive, Cleburne, Tx 76033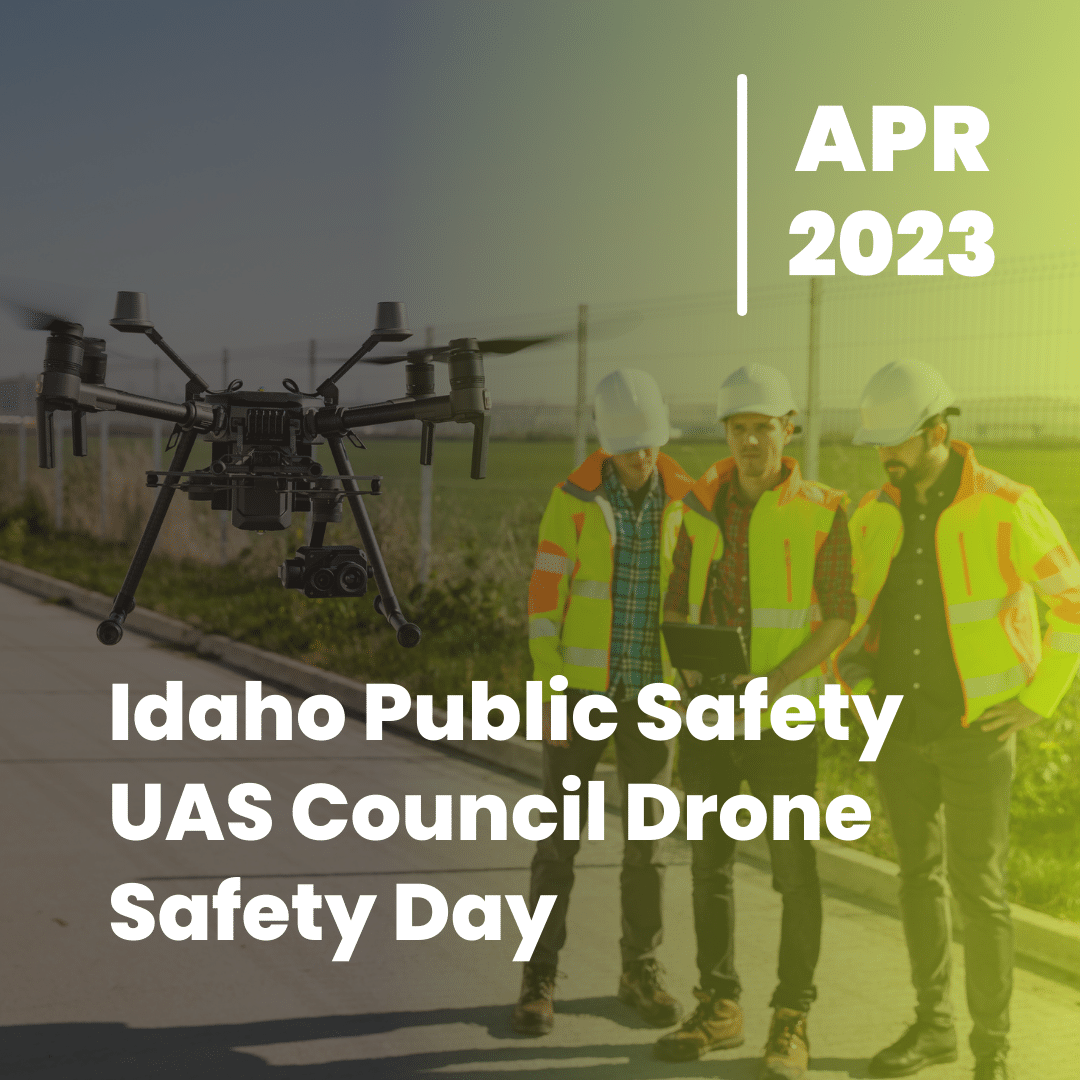 Idaho Public Safety UAS Council-Drone Safety Day
Red Baron R/C Modelers Facility - North Bingham County Park 587 East 1250 North Shelley, ID 83274 US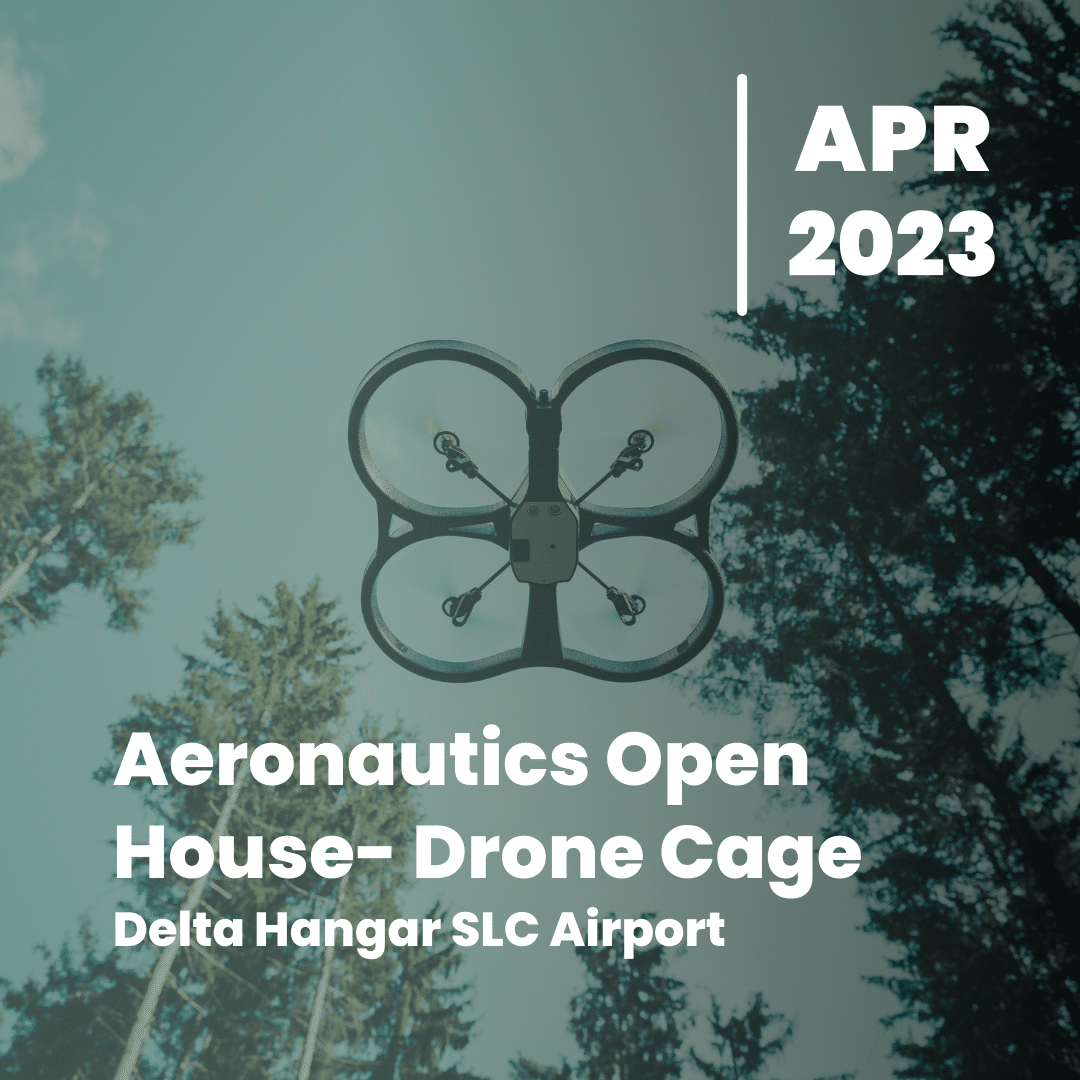 Aeronautics Open House Drone Cage
776 N Terminal Dr, Salt Lake City, UT 84122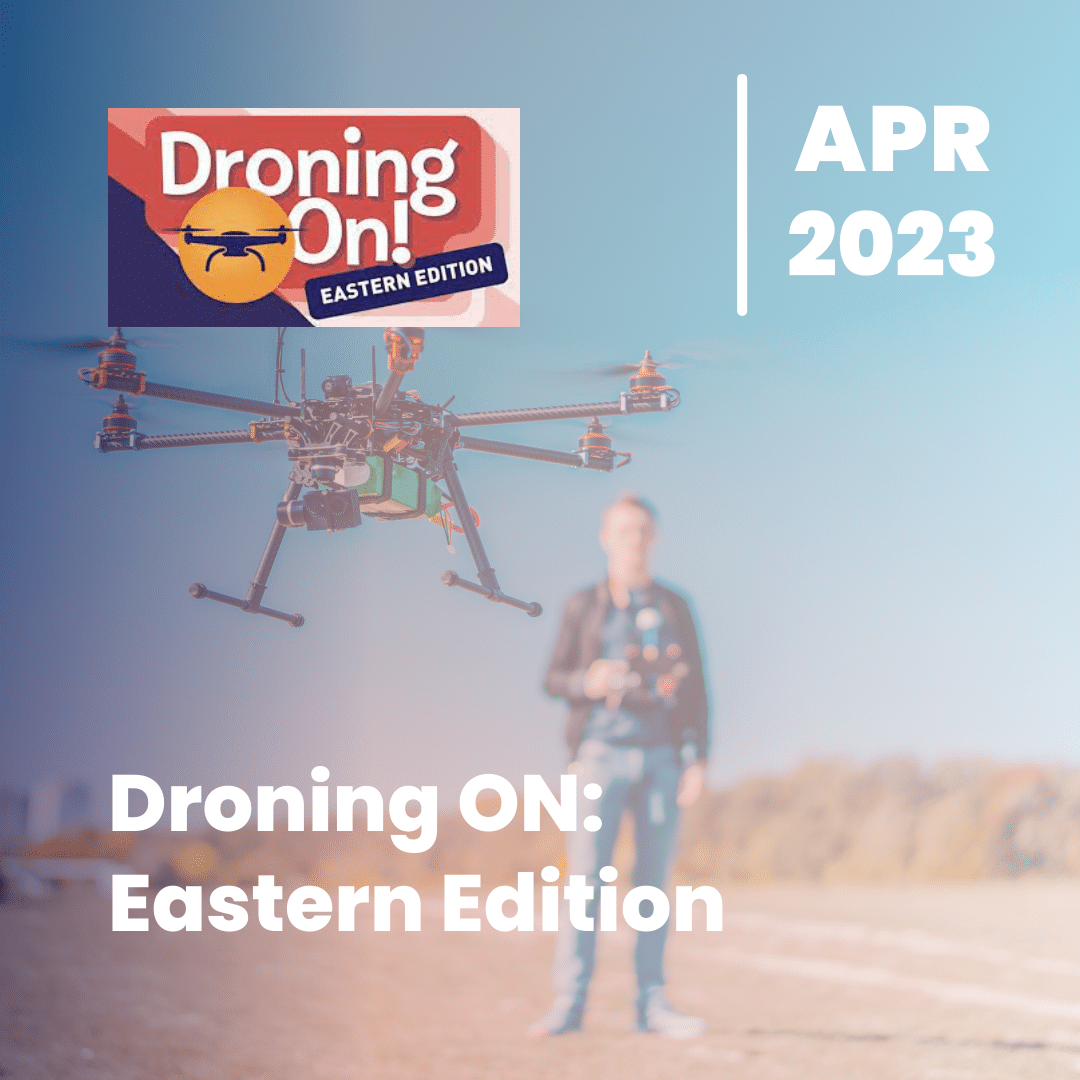 Droning On: Eastern Edition
475 New Jersey 57 Washington, NJ 07882 US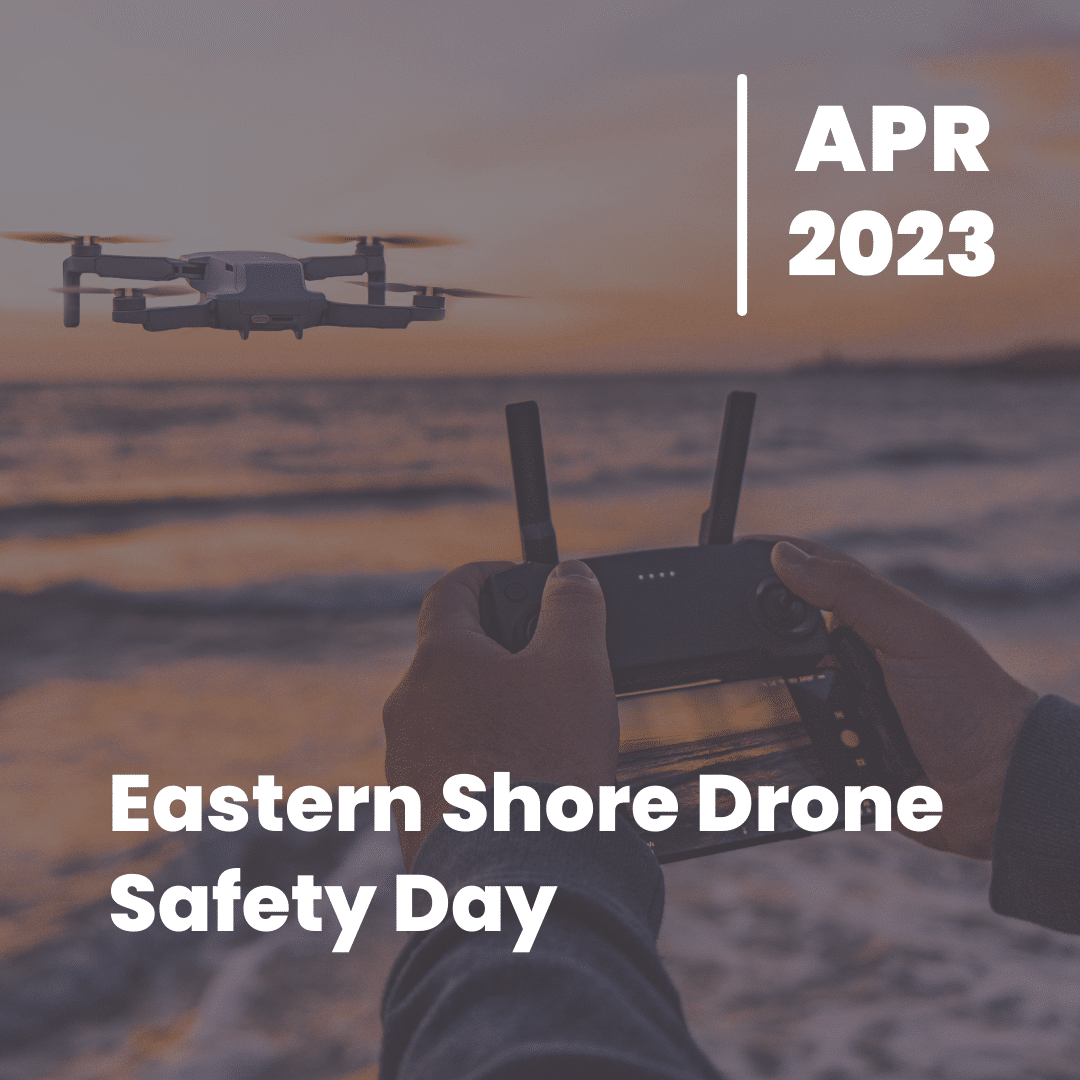 Eastern Shore Drone Safety day
Eastern Shore Community College 29316 Charles M Lankford Junior Memorial Highway Melfa, VA 23410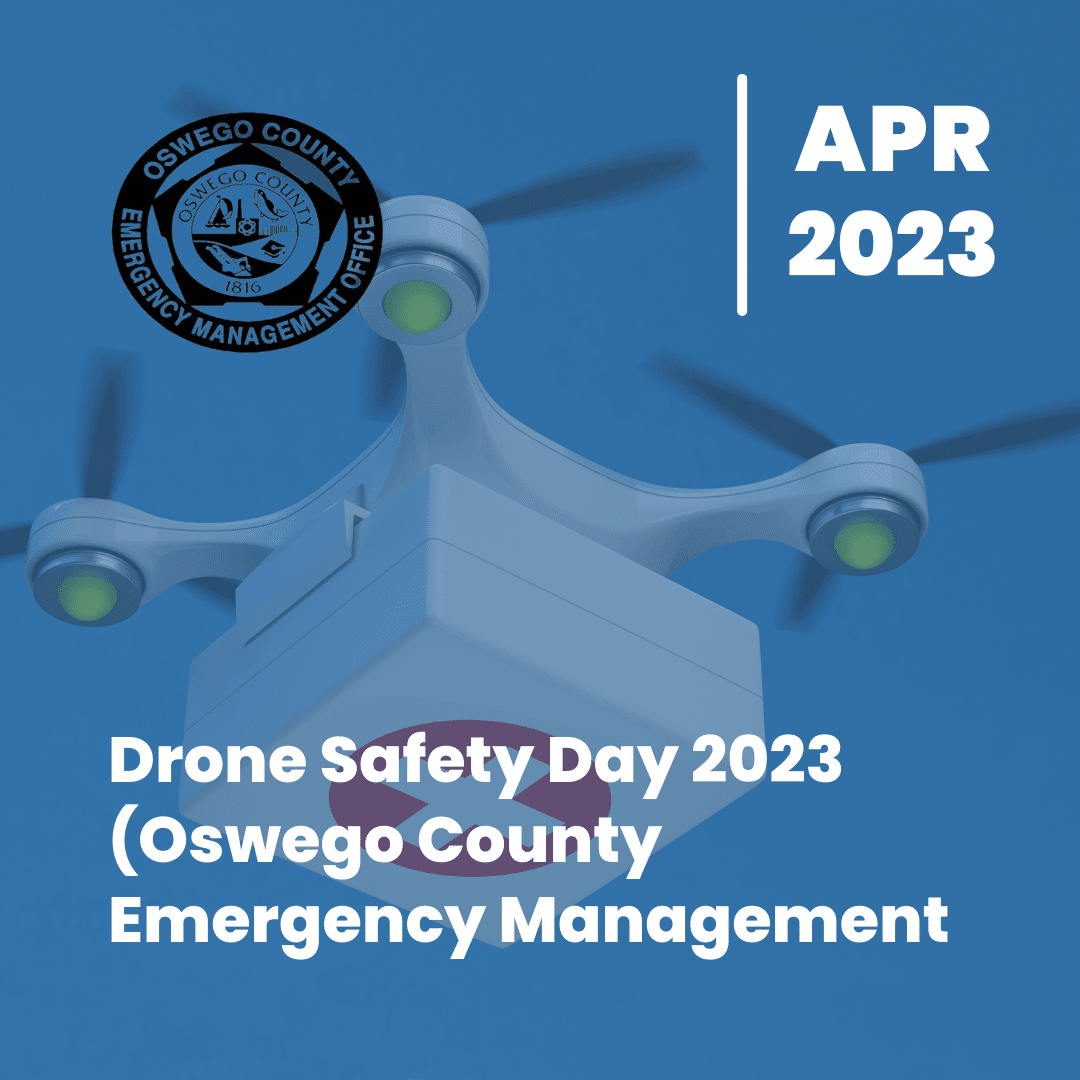 Drone Safety Day 2023 (Oswego County Emergency Management)
40 Airport Drive Fulton, NY 13069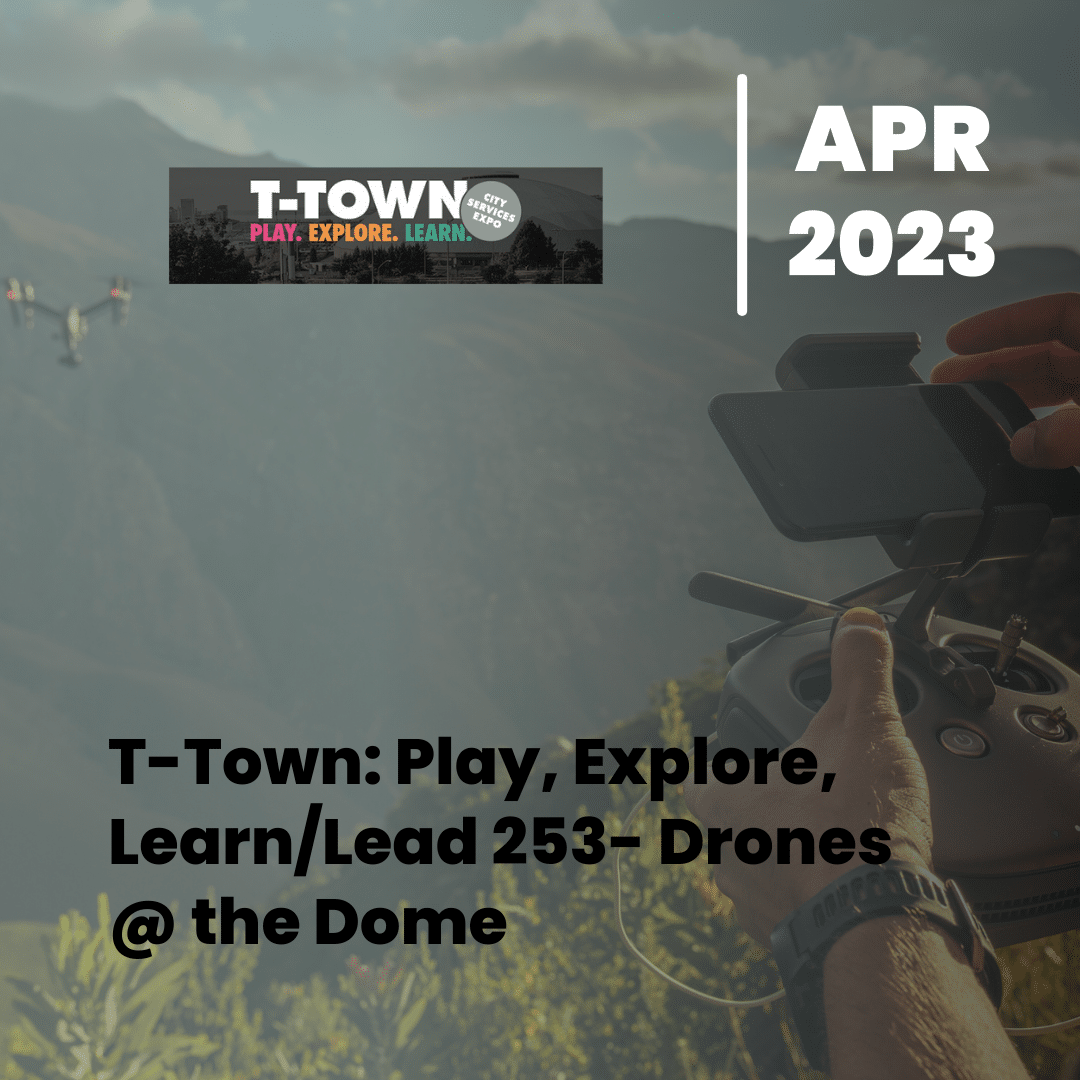 T-Town: Play. Explore. Learn / Lead253 – Drones @ The Dome
Tacoma Dome 2727 E D St. Tacoma, WA 98421 US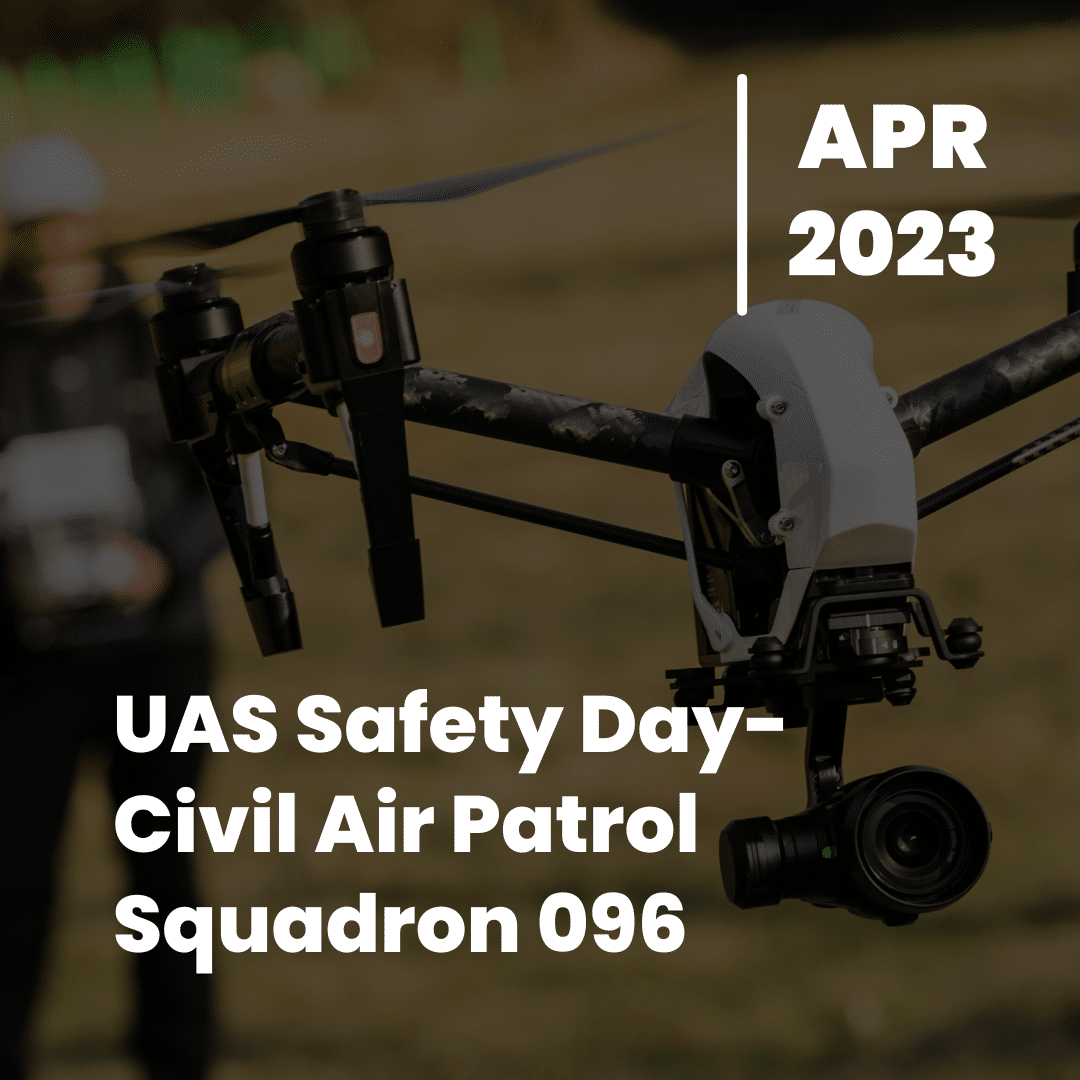 PIH airport for classroom, Scout Mountain for flying activities 1498 Thunderbolt Pocatello, ID 83201 US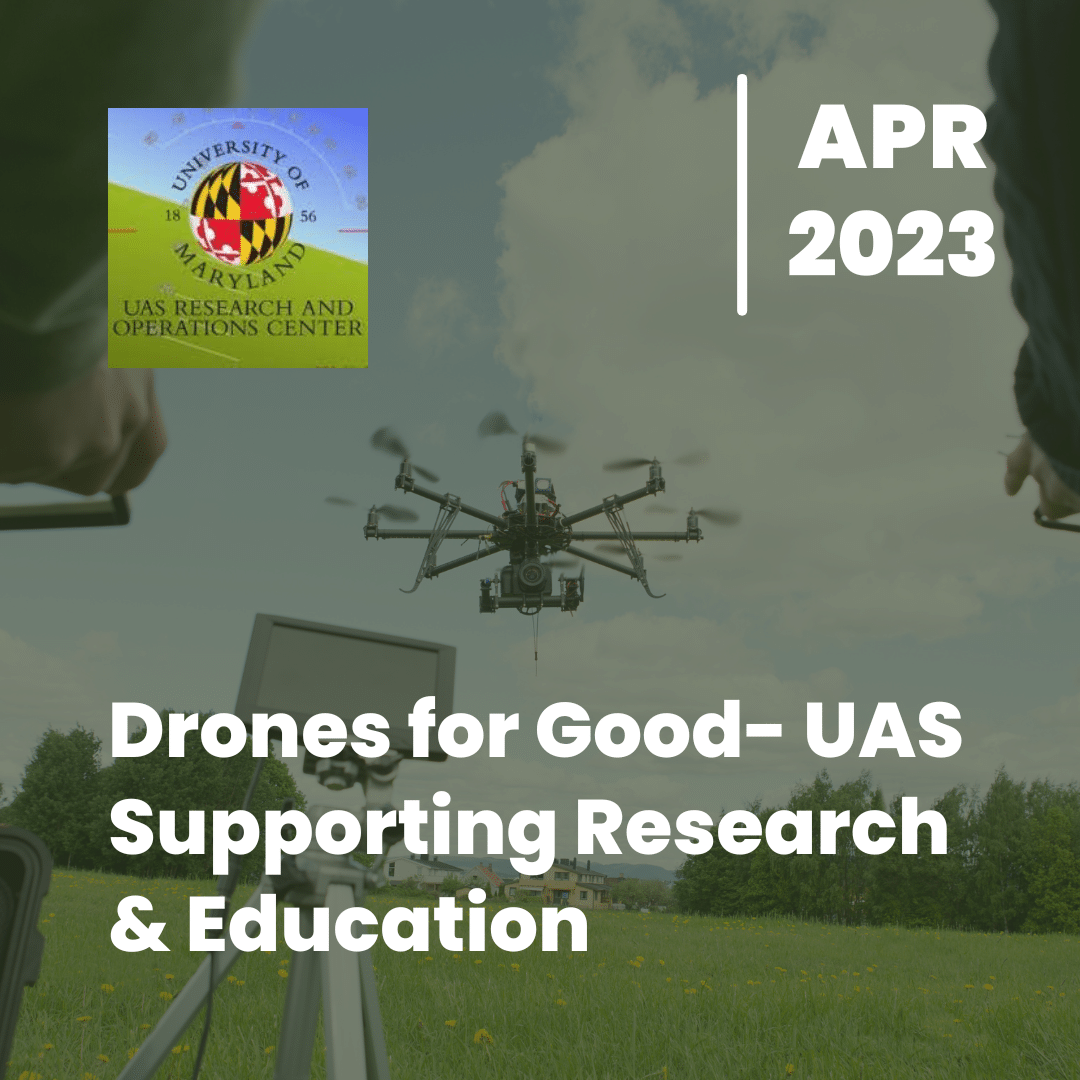 Drones for Good – UAS Supporting Research and Education
University of Maryland vicinity of Kim Engineering Bldg, 8228 Paint Branch Dr. College Park, MD 20742 US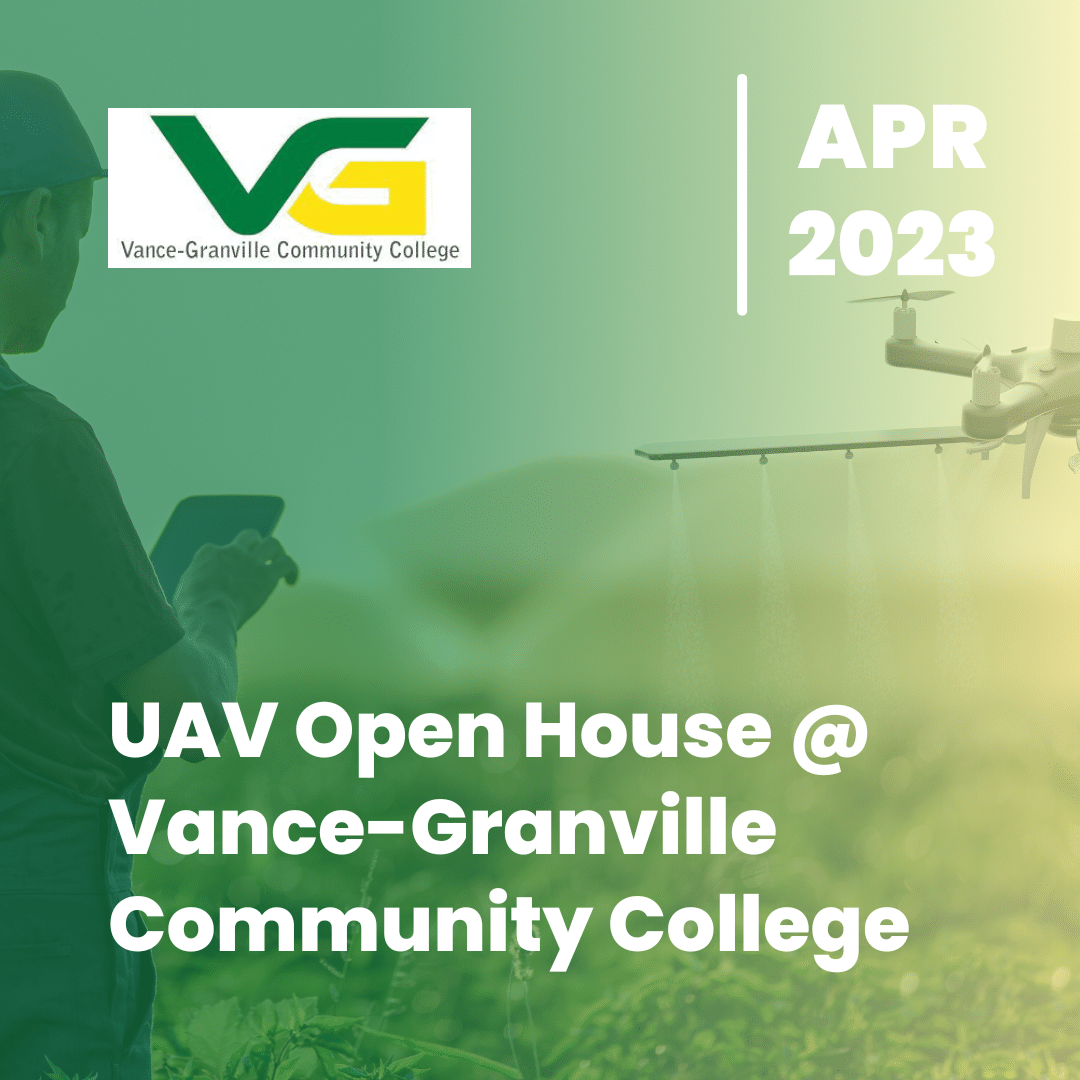 200 Community College Road Henderson, NC 27537 US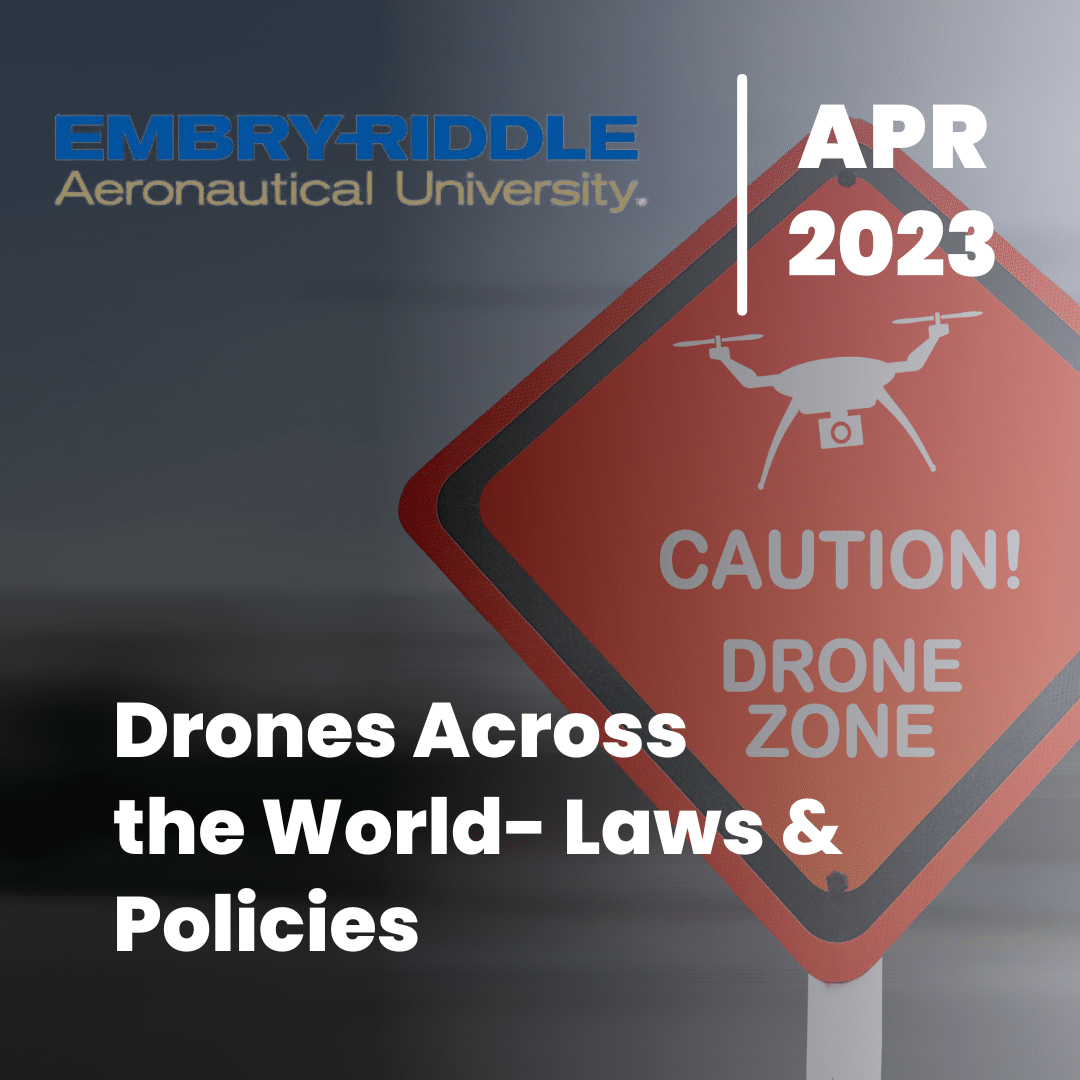 Drones Across the World – Laws & Policies
3700 Willow Creek Rd, Prescott, AZ 86301
Find a #DroneSafetyDay event in your area!