This course prepares professionals to operate small UAS in business environments. Participants will be prepared to take the Federal Aviation Administration Remote pilot operator exam and meet the minimum credentials for commercial operations. Passing the FAA Remote Pilot Operator exam provides a license to learn and this session is the first step in the process.
1. Research FAA regulations and publications related to flight operations pertaining to UAS.
2. Demonstrate accident reporting in accordance with FAA requirements.
3. Identify aircraft components and systems.
4. Demonstrate safe operation utilizing aeronautical decision-making process.
5. Explain basic aerodynamic principles and aircraft performance characteristics.
6. Explain, identify, describe, or demonstrate the areas of operations as outlined in the FAA Private Pilot practical test standards.
7. Demonstrate appropriate risk management based on the aeronautical decision making process.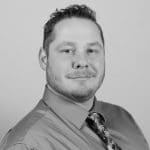 Zackary Nicklin joined the US Army in 2003. He began his career as an Intelligence and Electronic Warfare Maintainer/Integrator and moved into the UAS space in 2005. His career has involved fielding and maintaining state of the art intelligence collection and dissemination systems, both airborne and ground based.

Zack is currently the primary UAS instructor across Northland Community and Technical College's UAS programs. He holds numerous industry recognized certifications along with three Associate degrees, a Bachelor's in Applied Engineering and he is currently completing a Master's degree in Unmanned Systems at Embry-Riddle Aeronautical University.