Fundamentals of LiDAR Technologies
This 45-page resource produced by Baker College is an educational module that provides theoretical knowledge about the growing technology of LiDAR. The module includes a laboratory component where students experiment with an industry grade commercial LiDAR device and learn hands-on about its features and performance. The module can be embedded in courses in photonics, electronics, advanced manufacturing, mechatronics, robotics, micro- and nanotechnology, and others.
Describe the principle of operation of LiDAR
Identify the basic components of a LiDAR
Classify different types of LiDAR
Describe performance characteristics of different types of LiDAR
Describe various applications of LiDAR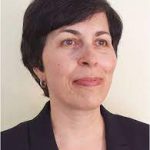 Dr. Sala received her doctoral degree in physics from UT after earning a master's degree in electrical engineering at Polytechnic University of Bucharest in Romania. She is regarded as one of the nation's leading educators and innovators in the development of college programs in optics and photonics. Dr. Sala is also a founding member of Mi-Light, the Michigan Photonics Cluster that serves as the focal point for the photonics industry in Michigan. Mi-Light brings together professionals from companies, academia and organizations that are dedicated to mutually supporting, promoting and growing Michigan's photonics industry.