270 of the 450 volunteer positions filled by Youth STEAM Ambassadors to lower barriers and increase engagement throughout Experience STEAM event at Mall of America.
Through partnerships with organizations focused on increasing participation of underrepresented communities in STEAM education and careers, Experience STEAM was able to recruit volunteers to fill the 450 positions needed to support the partners throughout the 5-day event. The team recruited an organization to specifically support a Workforce Fellow or Youth STEAM Ambassador program. The event, held across seven activation areas with leadership representing diverse communities which contributed to the overall atmosphere that was received overwhelmingly positive and welcoming.
The Youth STEAM Ambassadors were provided opportunities to work with partners to learn about different advanced technology education and career tracks. Through the Experience they served as leaders in delivering the activities side-by-side with STEAM Carnival partners. This helped to lower the barriers to seeing technician education opportunities and pathways to related STEAM careers. It also increased public engagement by having youth actively demonstrating their knowledge and creating a relatability for other participants. The Youth STEAM Ambassadors included a diverse group of students ranging from 14 years of age to 22 years of age and 40% being bilingual.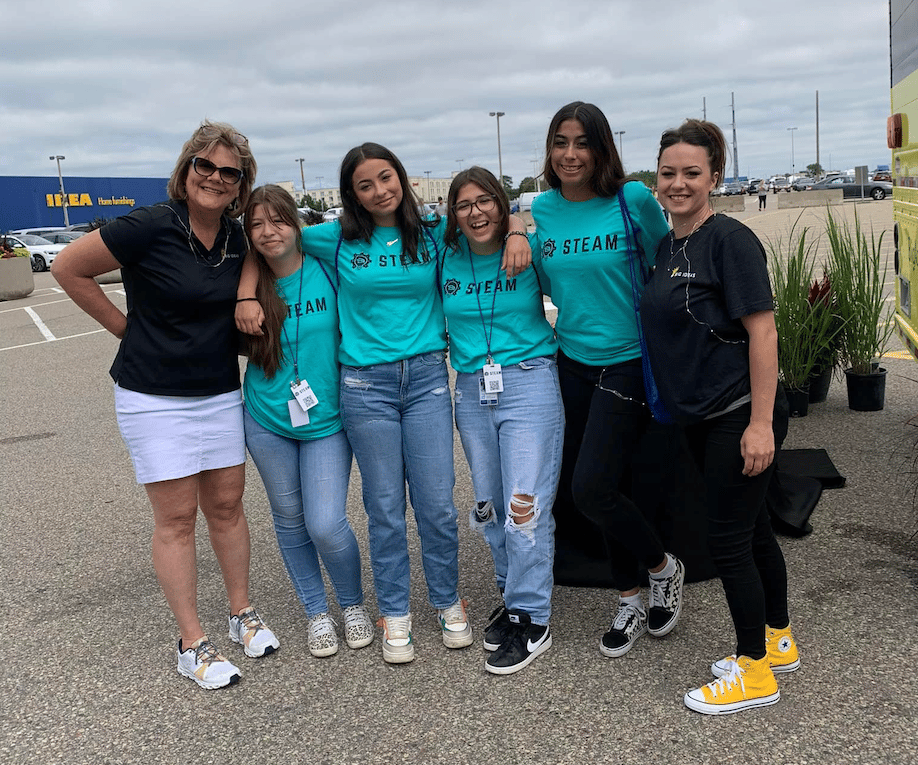 "Something that really stood out to me about this event is that I got to experience a lot of different career opportunities that I could go into if I wanted to, without having to go out and look for them myself," stated one Youth STEAM Ambassador who participated multiple days throughout the event. Experience STEAM was a revolutionary approach to educational outreach, by partnering with Mall of America, a major entertainment destination that had an estimated guest count of nearly 400,000 during the 5-day event.
The "earn as you learn" concept was designed to create opportunities for youth from underserved populations to become a Youth STEAM Ambassador and earn $100 per day to assist partners with their hands-on activities, while learning directly from the experts about advanced technical careers. Not only were the Ambassadors able to earn money for their time, they were able to connect and network with partners and learn about potential STEAM careers along the way. 98% of the Youth STEAM Ambassadors said that they would invite someone to the next Experience STEAM event.