Through collaboration, two National Science Foundation (NSF) Advanced Technological Education (ATE) Centers and a non-profit educational organization have developed a virtual-reality simulation of an underwater remotely operated vehicle (ROV) that will make its debut this summer.
Collaborators include Clemson University Center for Workforce Development (CUCWD), the National Center for Autonomous Technologies (NCAT) and MATE Inspiration for Innovation (MATE II). All three organizations have had Projects or Centers funded through the NSF ATE program. The ATE program has been funding innovation at two-year colleges for over 25 years focusing on the education of technicians for the high-technology fields that drive our nation's economy.
Designed for the MATE ROV Competition, M8-R SIM focuses on Mitigating the Catastrophic Impact of Climate Change on Coral Reefs by Eradicating Crown of Thorns Sea Stars (COTS). For MATE ROV Competition teams, the simulator provides them with an opportunity to practice their piloting skills while increasing their understanding of the impact that COTS have on coral reefs. "This simulator is a great tool for the young aspiring ROV pilot to get a sense of what flying an underwater vehicle is like," said Knute Brekke, a Chief ROV Pilot for the Monterey Bay Aquarium Research Institute.
In the simulation, an ROV maneuvers through the coral reefs in the South Pacific, hunting for the crown-of-thorns sea stars, a marine invertebrate covered with long, poisonous spikes. When the ROV pilot locates a sea stars, the vehicle's arm extends with an injector, zapping the creature.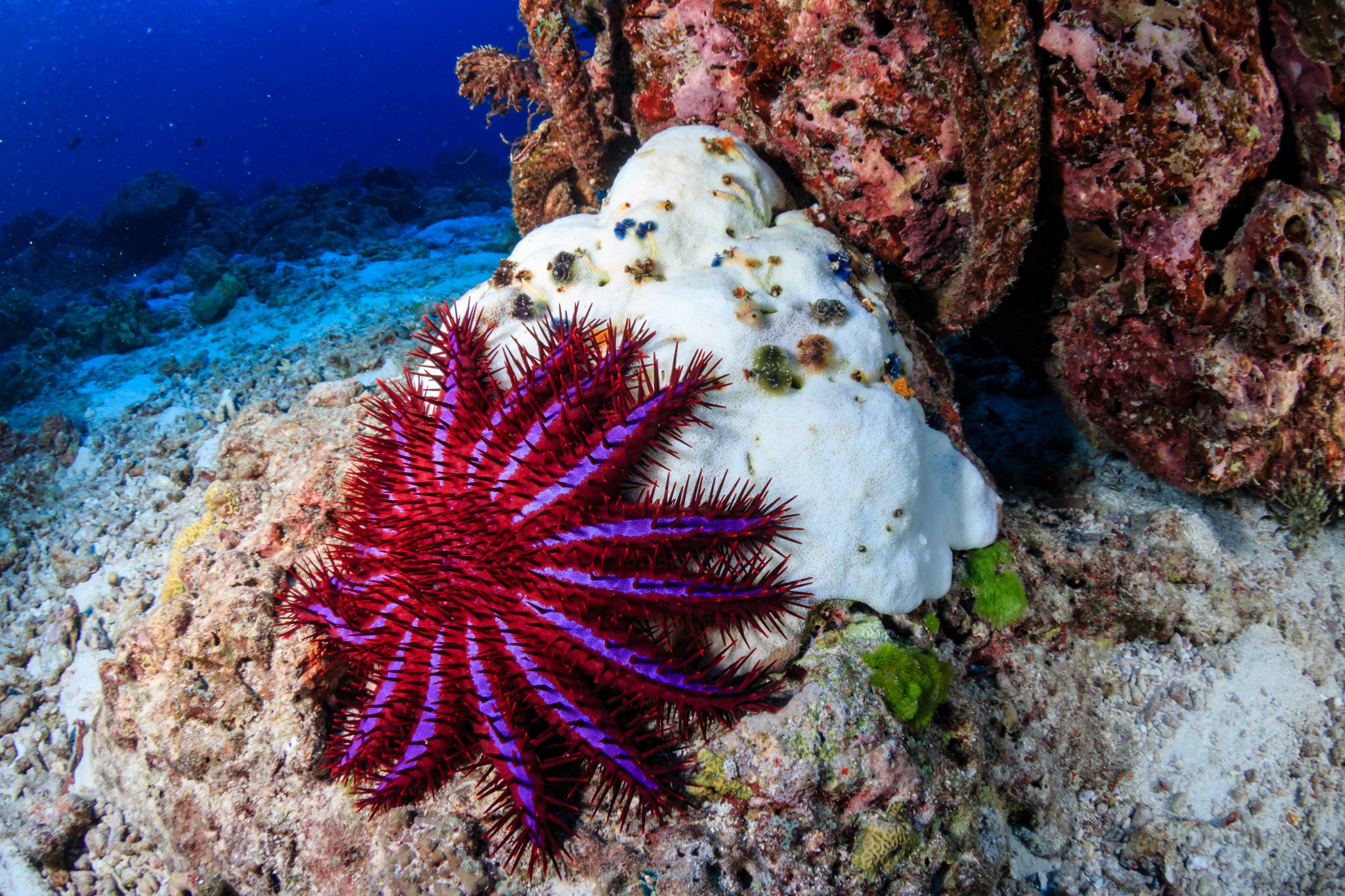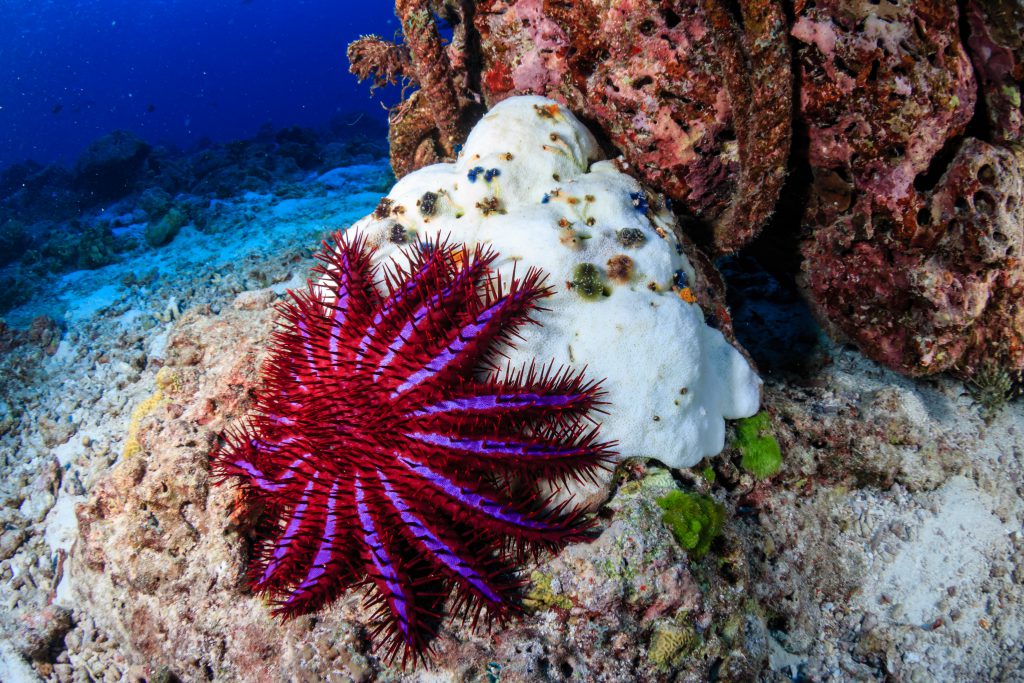 Players of the simulator target the crown-of-thorns sea stars, as controlling outbreaks is a real-world issue. The second largest sea stars in the world, COTS can grow to be over 20 inches wide. A single COTS can devour nearly 120 square feet of coral each year. With an estimated 4 million to 12 million COTS out there, the impact is colossal. Because of the rate at which COTS can multiply, how difficult they are to kill, and the fact that they are dangerous to handle, marine scientists look to robotics to assist in attempt to control the population. Scientists inject vinegar into the sea stars, as it has 100 percent kill rate and is a low-cost, simply solution.
M8-R SIM will make its debut this summer for the 2021 MATE ROV Worlds Competition, an underwater robotics competition that draws participants from across the globe, giving the teams a chance to practice their piloting skills before competition day. Throughout development stages, the team shared the simulation with a small network of students, educators, and industry professionals to gather initial feedback. "It was fun to get to work on the new ROV simulator this winter. It provided us an opportunity to work with industry professionals on an important project," said MATE ROV team member from Stockbridge Hill School located in Michigan.
The MATE Competition has held forty-two regional events across the country, leading up to the World Competition which will take place August 5-7 at East Tennessee University. Included in the 2021 Worlds Competition is the MATE Virtual World, designed for students and mentors around the globe to experience the competition even if they can't participate in-person. Anyone can join in on the fun, using either a VR headset or 2D desktop (PC or Mac).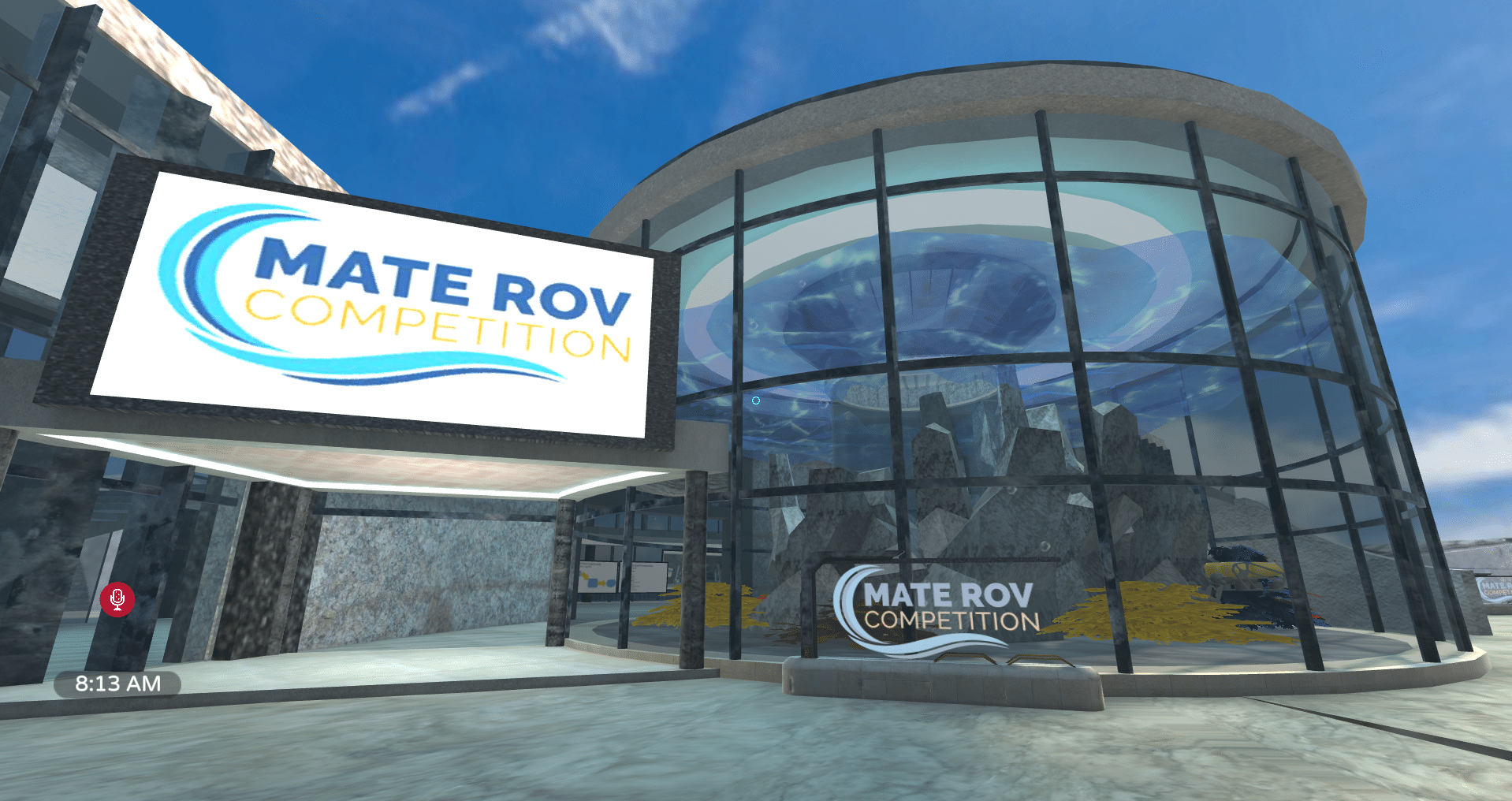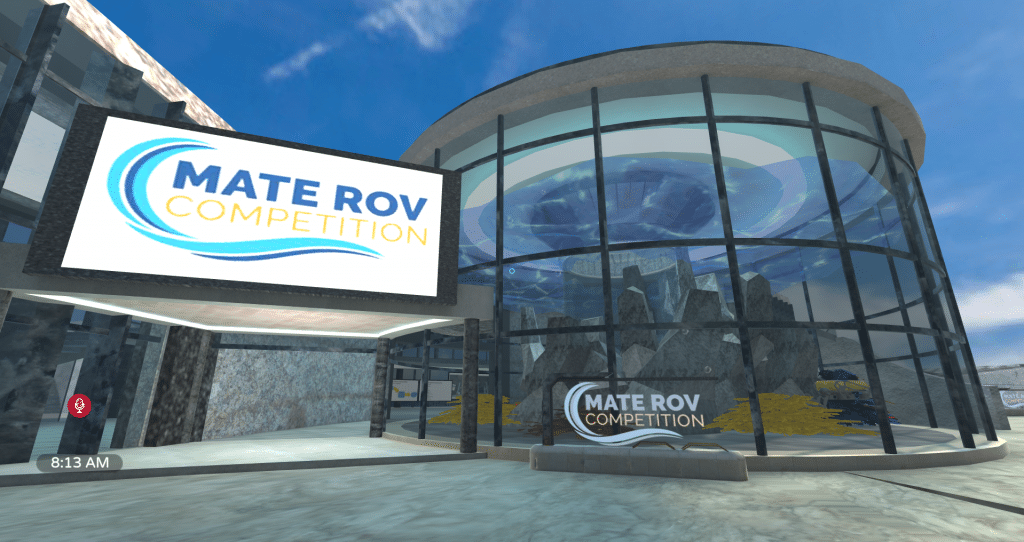 M8-R SIM is the latest example of how the Clemson University Center for Workforce Development works with partners in industry and academia to create virtual reality simulations. The center has developed more than 140 simulations, including modules that help students learn aviation maintenance, manufacturing safety and electric vehicle safety. Kapil Chalil Madathil, the Director of Technology for the Center, said virtual reality has successfully been used to simulate many real-world settings, helping prepare students and working adults for high-technology careers.
"Our last virtual reality simulation was designed to support the MATE ROV Competition and help educate students on how to operate a remotely operated underwater vehicle," said Chalil Madathil. "Our partnerships with the National Center for Autonomous Technologies and MATE Inspiration for Innovation are providing invaluable support for this successful project."
Although the idea of M8-R SIM was derived for the use of MATE ROV Competition teams, creators expect it will be used more widely. Educators are encouraged to download the simulator and use it in the classroom for a hands-on learning experience with students. Students using the simulator will learn about the overall functions of an ROV and how to maneuver the vehicle safely, while also raising awareness about careers in STEM, the marine industry in general and the effects that climate change has on coral reefs. Utilizing this simulator in classrooms across the globe opens access to students who may have never even heard of an ROV, giving them an experience, and understanding of what they are and how they are used in real-life scenarios.
Jonathan Beck, the Director and Principal Investigator for the National Center for Autonomous Technologies, said partnerships are required to create resources such as the simulation.
"There's no organization that has all the expertise," he said. "It is a constant stretch of networking and bringing together the organizations and identifying their strengths and how they can come together. We've got an amazing relationship with the team at Clemson University, as well as the MATE network. They are instrumental in carrying out this type of project."
Jill Zande, the President and Executive Director of MATE Inspiration for Innovation, said the simulation project underscores that "the whole is greater than the sum of the parts."
"To bring everyone together for a common mission – all this expertise – it's huge," said Zande, who is also the founder of the competition. "We would not have been able to accomplish this without Kapil and the Clemson team or without Jon recognizing the opportunity and bringing everybody together. I think these partnerships speak to the collaboration in the NSF ATE community as a whole being a very collaborative group."
Daniel L. Noneaker, Associate Dean for Research in Clemson's College of Engineering, Computing and Applied Sciences, said collaborations are key in preparing future generations of technological talent.
"Working with academia and industry, the Clemson University Center for Workforce Development is developing high-impact e-learning materials that help create a diverse, well-prepared pipeline," he said. "The ROV simulation is the latest example of their transformative work. I congratulate all involved with completing this successful project."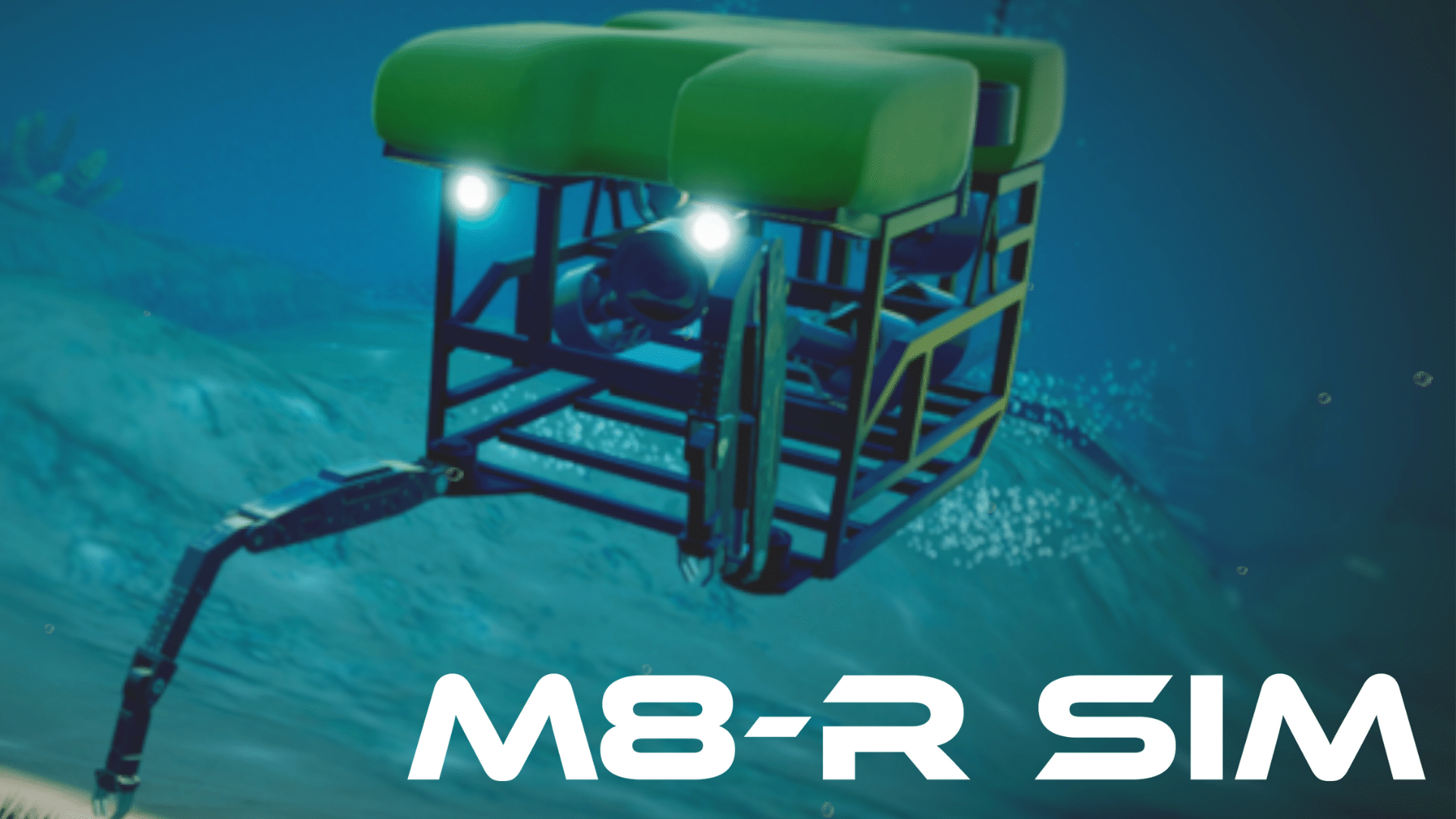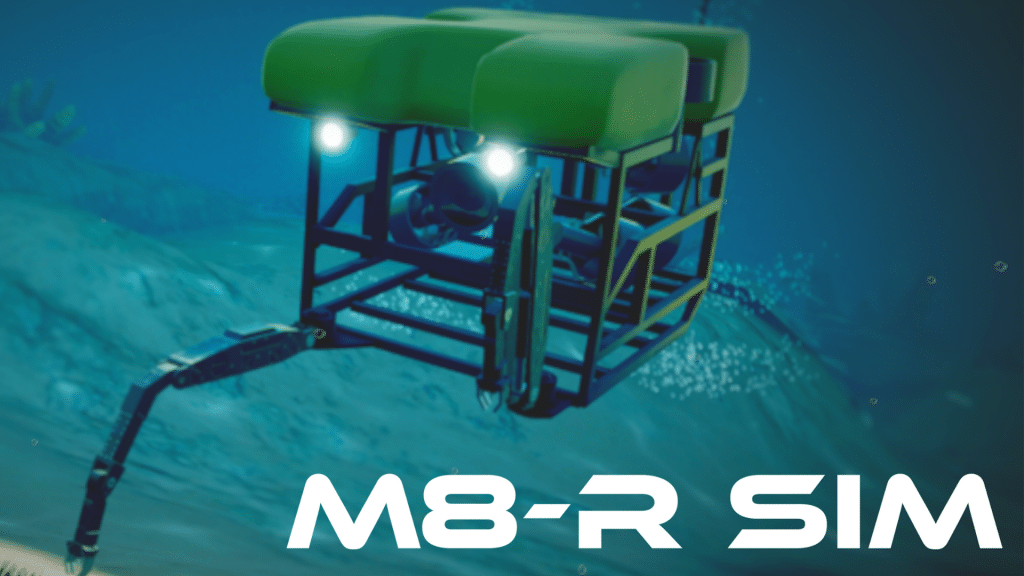 M8-R SIM is a free resource available for download on PC or Mac. Visit ncatech.org/m8r-sim to get more details about the simulator, examples of how it can be used, or to download and practice your underwater vehicle piloting skills.