IT311 – Sensors Used in Connected and Automated Vehicles
This Course introduces students to the principles of sensors (GPS, MEMS, LiDAR, Radar, Ultrasonic, Infrared) used in connected & automated vehicles, locomotion, kinematic models and constraints, maneuverability, workspace of autonomous mobile robots and vehicles.

Course Prerequisites Include: Basic electricity/electronics theory and/or automotive electronics basics, basic knowledge of the operation of traditional vehicle systems: brakes, suspension and steering, drivetrain, engine, engine electrical, emission controls, fuel and exhaust systems, environmental systems, etc.
Upon completion of this course students will be able to:
Explain the importance of navigation systems.
Evaluate the levels of automated vehicles.
Recognize and apply laboratory safety procedures.
Explain the principles of a navigation system.
Explain the fundamentals of basic navigational mathematics.
Determine the detailed kinematic relationships between the 4 major frames of interest
Explain the fundamental basics navigational mathematics.
Demonstrate the understanding of the relationship between specific force, inertial acceleration, and gravitational attraction.
Demonstrate the understanding of mobile robot positioning.
Demonstrate the understanding of mobile robot positioning with respect to Sensors and techniques applications.
Describe the basics of performing INS computations
Describe the integration of the inertial navigation system (INS) with other sensors.
Discuss various examples of practical INS applications.
Describe the fundamentals of satellite navigation
Explain the fundamentals of GPS
Explain how to set up and operate the components of a mapping-grade GPS system
Identify levels of GPS accuracy.
Explore the integration of GPS with other technologies
Identify sources of GPS errors
Measure GPS accuracy
Demonstrate understanding of the material covered by the learning outcomes in Lessons 1 through 6 on a mid-term exam.
Demonstrate the ability to apply different Kalman filter (KF) techniques to combine noisy sensor outputs to estimate the state of a system with uncertain dynamics.
Apply KF to estimate the errors introduced into the unaided INS system due to gyros and accelerometers.
Discuss the fundamentals of the integrated navigation system (INS).
Describe the different INS/GNSS integration architectures.
Describe different integration architectures
Combine different navigation sensors for different applications.
Explain the limitations of incorporating terrestrial radio navigation
Differentiate between loosely coupled integration and tightly coupled integration.
Explain what a dead-reckoning reference incorporates.
Describe feature matching techniques
Discus the failure modes that can occur in navigation systems.
Describe the certification that an integrity monitoring system fulfills.
Demonstrate the understanding of robotic motion planning problems.
Discuss collision avoidance methods.
Demonstrate the understanding of robotic motion planning problems.
Explain the legal outlook for automated (autonomous) and connected cars.
Demonstrate basic understanding of the material covered in the course.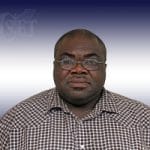 Dr. James Ejiwale is Associate Professor in the Industrial System and Technology program at Jackson State University (JSU). He oversees the Center for Advanced Automotive Technology at JSU. He was Interim Chair for the department of Industrial System and Technology at JSU from 2005–08. He has developed and taught courses in the areas of Robotics and Automation, Programmable Logical Controllers, Manufacturing Processes, Computer Numerical Control (CNC), Plant Layout & Material Handling, Factory Automation, and Sensors and Navigation Techniques used in Automated and Connected Vehicles.

Prior to joining JSU, Dr. Ejiwale taught at Eastern Illinois University, City Tech (CUNY), and the Ohio State University. He worked in the following industries: Edison Welding Institute (Material Section), research assistant, processed and analyzed experimental mechanics data on creep phenomena in structural materials. At Stanley Hardware (Division of the Stanley Works), team leader, Metal Finishing; East Coast Lighting Equipment, Inc; Circuits, Inc, quality control supervisor; Loctite Corporation; Fenn Manufacturing; and Abbott Ball Company, quality control inspector for Ford Motor products.

He has a strong record publishing in prestigious journals and conference proceedings, such as Journal of STEM Education: Innovations & Research, International Journal of Business, Humanities and Technology, Journal of Education and Learning, and ASEE. Additionally, Dr. Ejiwale is a PI and Co-PI on several NSF, Center for University Scholars and Learn and Serve America Partner Project.

Dr. Ejiwale holds a B. S. degree in Manufacturing Engineering Technology and a M. S. degree in Industrial Technical Management from Central Connecticut State University, a M. S. in Hazardous Materials Management from Jackson State University, and a Ph.D. from the Ohio State University. He is a member of ASEE, SME, and ITEEA.