Introduction to Remote Sensing and Drone Image Processing
Remote Sensing focuses on measuring and analyzing the Earth's surface from a camera-like sensor on an aerial or satellite platform. Remote Sensing is projected to be a $19.3 billion industry by 2025. It includes large corporations, like Google, and government agencies, like NASA. The first half of this class will teach students about the basics of sensor mechanics and theory, image availability and quality, and basic transformations that can be applied to images to infer advanced properties about the Earth. The second half will focus on in-depth case studies that apply the science of Remote Sensing to real world issues. Concepts will be introduced in class and reinforced with a lab each week.
Upon successful completion of the course the student will be able to: Distinguish between different types of remote sensing systems and unmanned aircraft systems (UAS); Identify the appropriate satellite and UAS sensors for the application under consideration; Specify the strengths and limitations of various remote sensing systems and UAS; Explain the basics of the electromagnetic spectrum; Preprocess and analyze remote sensing and UAS data; Implement and interpret the results from unsupervised classification, supervised classification, and other object based classification techniques; Assess and document the spatial and attribute accuracy of remote sensing and UAS data; Construct and analyze 3D terrain and building models created with Light Detection and Ranging (LiDAR) and UAS data.
Appropriate Language and/or Computational Skills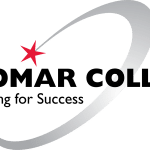 I am a GIS and database professional with experience in natural resource management, website design, user experience for spatial tools, and report generation.