April's UAS-CTI School Spotlight
Located in Hampton Virginia, Thomas Nelson Community College is a two-year institution, providing financially accessible, high quality, comprehensive educational programs. The Small Unmanned Aircraft Systems Flight Technician Certificate offered by Thomas Nelson is a 19-credit program teaching students manual flight skills and how to legally fly in a commercial operation. Knowledge of the safe and legal operation of an unmanned aircraft and the collection of imagery for customers is on the forefront of employer demand for many new and emerging fields. This program develops these competencies and allows participants to succeed in this challenging and demanding field.
Integrating Drones into High Schools
Thomas Nelson Community College has extended their reach and is now teaching two classes of Remote Pilot Certification to high school students from across the Virginia Peninsula. This is the first time the course has been offered to high school students. So far the students are loving the class and are grateful and excited for the opportunity to learn about drones.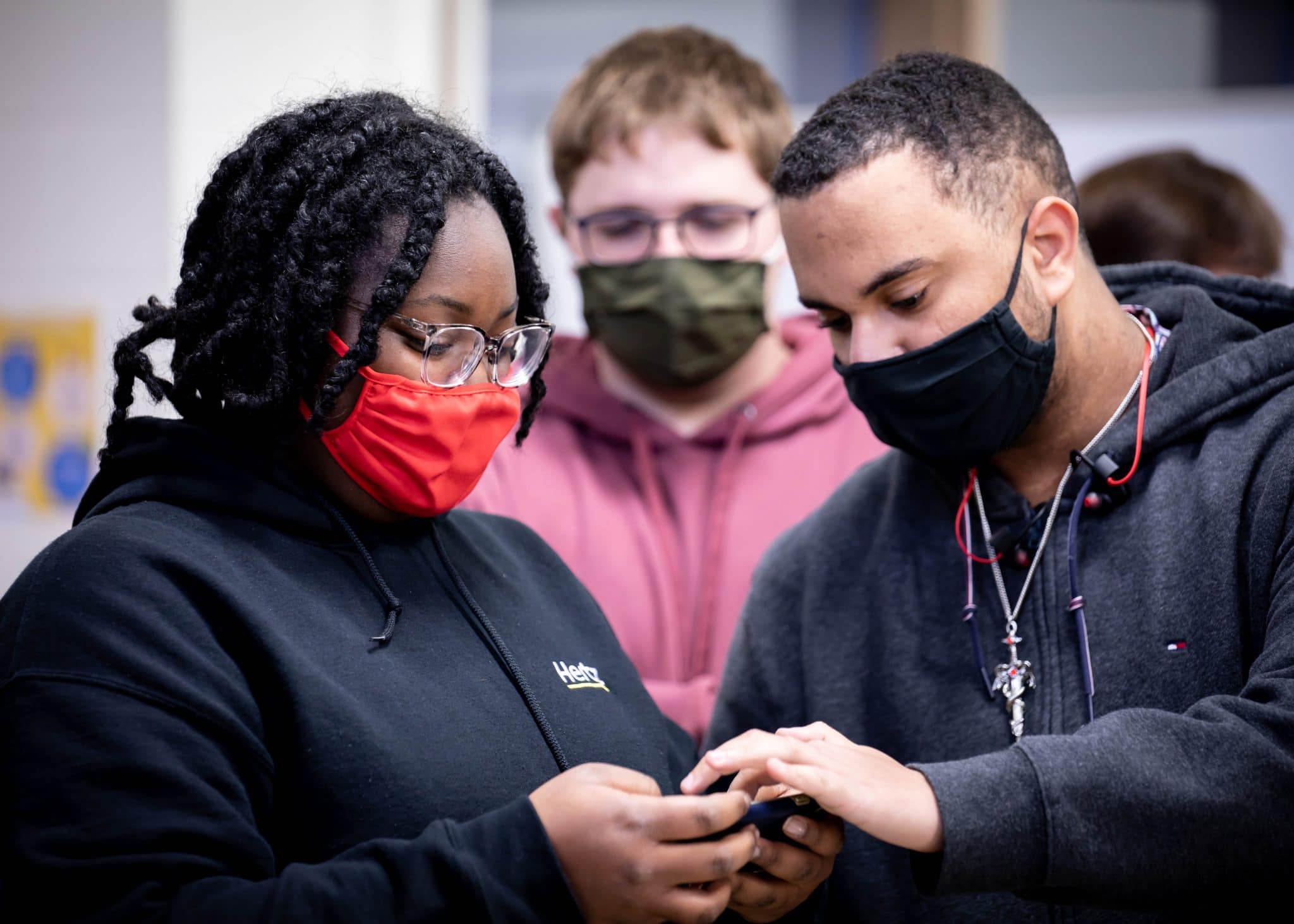 Thomas Nelson Community College Fun Facts
Thomas Nelson serves a region that is home to many military service members and their families. In Academic Year 2020-2021, 24.6% of Thomas Nelson credit students indicated a military affiliation (e.g., active-duty, veteran, military spouse, or military dependent).
The college serves a highly diverse region, and its student body closely reflects the demographics of the greater community. Of the college's 9,652 students, 61.1% are female, 31.1% are 25 years old or older, and 48.6% are minority in terms of race/ethnicity. Traditionally underserved populations, as defined by student race/ethnicity, first-generation status, and income level, comprise 57.8% of the college's unduplicated head count.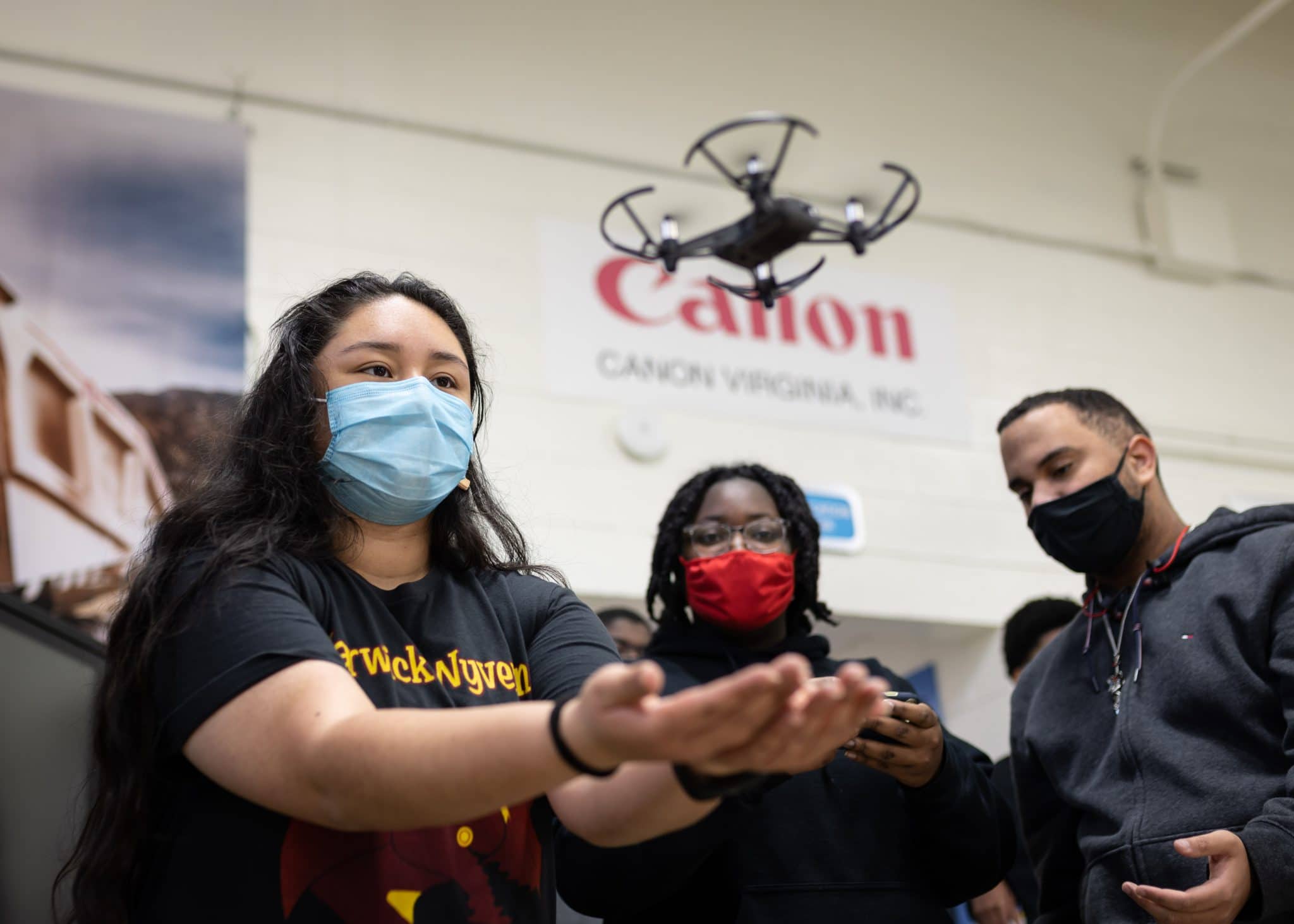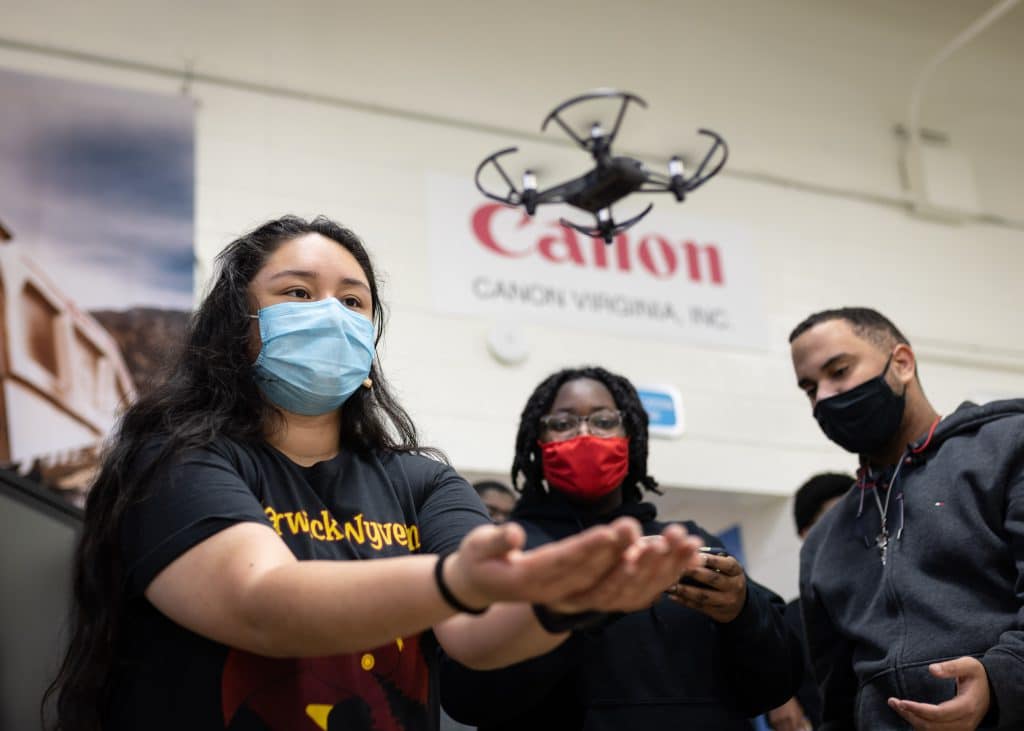 To learn more about Thomas Nelson Community College and their programs, visit tncc.edu.