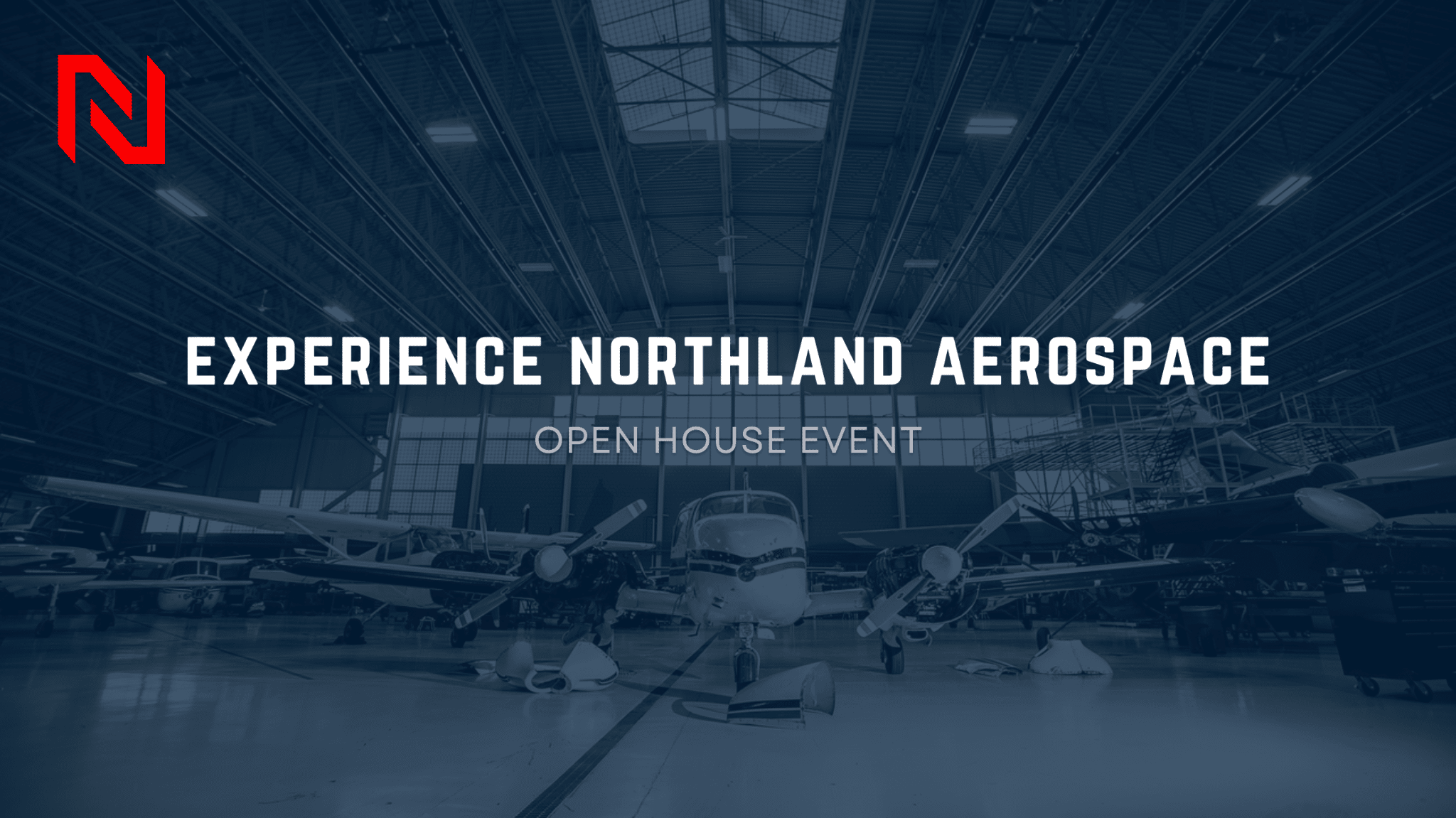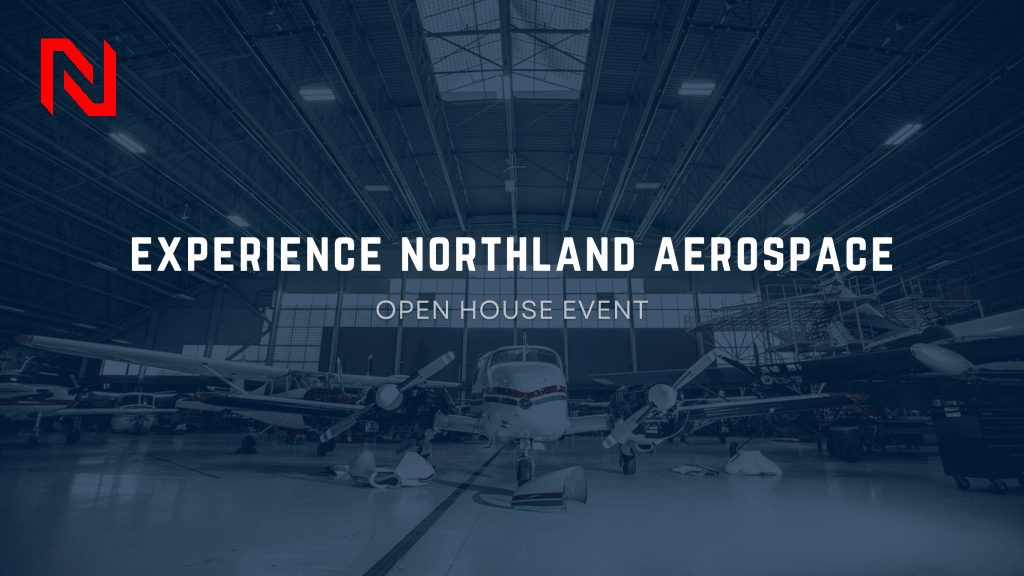 We invite the community to join us on February 24, 2023, from 4pm - 8pm, to Experience the Northland Aerospace site, in Thief River Falls, Minnesota.

Come in and discover the high-tech programs that Northland Aerospace has to offer! Our 86,000 square foot facility features a state-of-the-art hangar, housing over 20 aircraft including a DC-9 that was owned and donated by the Detroit Pistons NBA team! This is not your typical open house event. While we will have all the information you need about how to enroll into a Northland program, this open house event is really about the Northland Aerospace Experience. Prepare to launch yourself into a typical day for a Northland Aerospace student!

Whether you are a community member that's never seen the Aerospace campus, a high school student that's interested in learning more about Northland's technical programs, or a Northland Alumni looking to revisit the 'good old days', this event has something for everyone! Join us and experience Northland Aerospace.

**This is a cost-free event and is open to the public.
- Hop inside the cockpit of an aircraft.
- Roll up your sleeves and rivet joints on an aircraft.
- Dive into the world of virtual reality and fly a race drone.
- Take control of a land robot on a competition field.
- Fly a drone through the REC's Aerial Drone Competition course.
- Design and fly a paper airplane.
- Construct a functional pneumatics system.
- Program an Arduino, logic controller, and operate the Skillboss.
Northland Aerospace
13892 Airport Drive
Thief River Falls, MN 56701

Park in the East Parking Lot (next to the highway).

Located next to the Thief River Falls Regional Airport.
- Stop in anytime between 4 PM and 8 PM - whenever is convenient for you!
- This event is family friendly - let's inspire our future workforce, no matter what age!

Questions?
Contact us at ncat@northlandcollege.edu or (218) 683-8801.