NCAT leads the education of the nation's autonomous technologies workforce through a concerted effort focusing on expanding educational resources to address current workforce demands, developing career pathways, and broadly engaging stakeholders from education, government, and related ATE centers and projects.
You are receiving our quarterly newsletter because you either attended one of our workshops, work with one of our core partners or subscribed on our website. If you would no longer like to receive our newsletter or updates, click on the "Unsubscribe" button on the bottom of this page.
Autonomous Vehicle Technology Sensors
Air | Land | Sea
This virtual workshop is designed to deliver a primer on the sensor technologies that are impacting the aerospace, automotive, heavy equipment and marine technologies industries. Through hands-on experience and discussion, we will cover industry trends and the future impact of advanced technology integration resulting from autonomous technologies. Attendees will be prepared to use this technology in their classroom using portable, cost-efficient experimentation and exercises.
Attendees will be provided virtual reality headsets and controls for this workshop.
*Workshop is at max capacity
2020 Virtual UAS Summit & Expo
Student Broadcasting and "Drone Dollars" Program
The 2020 UAS Summit & Expo will be virtual this year and students and select association members are encouraged to participate online. The UAS Summit is giving universities, colleges, high schools and select associations the ability to broadcast the live UAS Summit sessions to their classrooms and boardrooms during the event!
Click below for more information on the online event or how to register your students/class,. Make sure to list NCAT as the referral to this great opportunity.
For a complete list of events and professional development opportunities centered on autonomous technologies, visit our website.
The Future Workforce Begins With a Spark
Let's create a spark to ignite possibilities and open access to drive the future of tomorrow's autonomous technologies workforce. This video demonstrates cultivating imagination fueled with fascination. The result is driving new opportunities for autonomous technologies that will benefit society and the way we see the world. Innovation requires this curiosity-based drive. It also requires diverse perspectives and ideas. This is why NCAT believes in student competitions and STEM engagement to inspire students. The highly skilled technical workforce requires motivated lifelong learners from a broad pool including underrepresented populations.
We are opening doors for people, leading to a better society and an incredible future. Let real activities drive communication of the future opportunities.
MATE ROV Competition Kick-Off Week presents Dr. Kathy Sullivan
NCAT Partner, MATE II hosted a MATE ROV Competition Kick-Off week September 14-18, featuring leaders in the maritime industry through Facebook Live. This session featured Dr. Kathy Sullivan, who is an Aquanaut, Astronaut and Former NOAA Administrator. Dr. Kathy Sullivan shared her experiences as the first American woman to walk in space and the first woman to reach the deepest known spot in the ocean. Check out MATE's Facebook page for this and other recordings from the MATE ROV Competition Kick-Off Week: facebook.com/materovcompetition/
MATE II is dedicated to providing students with educational experiences where they are inspired and supported to develop their technical, problem-solving, and entrepreneurial skills.
CAAT Robotics Challenge - Virtual Summer Camp
NCAT Partner, the Center for Advanced Automotive Technology (CAAT) hosted a virtual online summer camp on August 5-6 where middle school students learned to build and program a FREE COSMOS Jimu Robot. Through hands-on activities, experimentation, trial and error, and live virtual instruction, students learned to build and program their very own robot. They then entered their robot into a virtual competition where the grand prize was a set of Apple AirPods.
CAAT partners with industry, education, government, and professional organizations to support local economic development and advances the preparation of students for careers in new and developing technologies.
Instructional Video Capture
Producing instructional videos can range from simple smart phone capture to professional student productions. The NCAT team has assembled a budget-friendly standardized video package that is supported by a network of STEM educator users and technical support staff.
DRONETECH Educator Workshop: STEM Drones Take Flight
DRONETECH Educator Workshop: STEM Drones Take Flight This workshop is a baseline introduction to drones and how to economically establish programs within your school. We cover basic drone anatomy, safety…
DRONETECH Educator Workshop: Drones and Geospatial Applications
This workshop was designed for secondary and post-secondary instructors teaching in STEM related disciplines with focus on developing and integrating practical applications of drone and geospatial technology into...
$1,000 Reimbursement for Professional Development
ELIGIBLE PARTICIPANTS
-Secondary Educators
-Faculty at community/technical college or university
-Faculty supporting technical education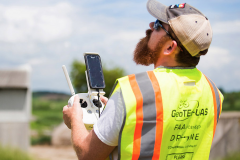 New Award Supports Partnerships to Develop the Unmanned Aircraft Systems (UAS) and Geospatial Technology Workforce in Virginia
Faculty and students at community colleges across the Commonwealth will continue to learn how to…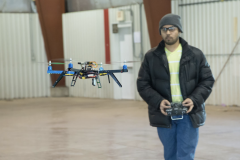 Northland Selected for Federal Aviation Administration Training Program
The Federal Aviation Administration (FAA) has selected Northland's Small Unmanned Aircraft Systems (sUAS) Technician program…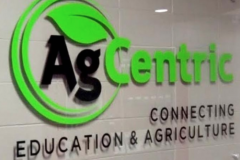 Central Lakes College and AgCentric Awarded $584,000 NSF Grant to Address Technician Workforce Gap
The National Center for Autonomous Technologies (NCAT) is thrilled for Central Lakes Colleges and AgCentric…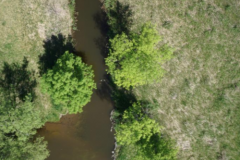 Northland Community and Technical College BWSR Project
Northland Community and Technical College has partnered with the Pennington County Soil and Water Conservation District…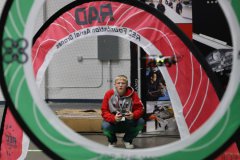 2020 RAD Aerial Drone Competition
The National Center for Autonomous Technologies (NCAT) was proud to sponsor the 1st ever RAD…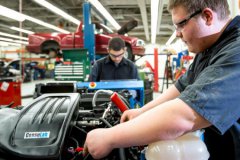 Autonomous Vehicle Technologies: Impact on Workforce Training and Education
At the 1939 World's Fair in New York City, General Motors had an exhibit called…
This material is based in part upon work supported by the National Science Foundation (DUE 1902574). Any opinions, findings, and conclusions or recommendations expressed in this material are those of the author(s) and do not necessarily reflect the views of the National Science Foundation.
National Center for Autonomous Technologies
13892 Airport Drive | Thief River Falls, MN 56701