In order to participate in for NCAT forums and subscribe to RSS feeds, it is required that you are a member on the site. To login or register, click here.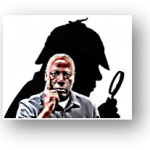 Eugene Matthews
Group: Registered
Joined: April 14, 2021
In addition to criminal justice and related courses, I developed the sUAS Drone Application Certificate for undergraduates at Park University. Our certificate program consists of 3 UAS courses and one elective in an emphasis area. I've been very fortunate to have partnered with the local Sheriff's Office which has a fleet of drones, and am exploring similar partnering opportunities with a high school that started a drone program last year. The use cases for drones as a force multiplier in the public sector are limitless, and the opportunities for trained and educated drone service providers continues to expand!
Associate Professor and Program Coordinator for the Criminal Justice Administration Department